Wine Down Main Street 19 Returns November 2nd
Accessories
,
Art
,
Charity
,
Dining
,
Entertainment
,
Events
,
Events
,
Fashion
,
Franklin TN
,
Music
,
Shoes
,
Visit
Brauninger to Headline VIP Event
FRANKLIN, TN (10/03/19) – On Saturday, November 2, from 7 p.m. to 10 p.m. downtown Franklin comes alive with Wine Down Main Street, a unique wine tasting event that takes place along Historic Main Street in Franklin, Tennessee.  Voted the number one Fundraiser/Charity Event for 10 consecutive years in the Sizzle Awards, it's the best night out all year: the streets are closed to traffic; wines, beers and spirits, provided by Lipman Brothers, are poured in the shops; food samplings are provided by area restaurants; and local musicians entertain you along the way. 
Wine Down Main Street benefits Boys & Girls Clubs of Middle Tennessee and has raised more than $2 million dollars since its inception in support of youth ages 5 – 18 years old.
The highly anticipated, luxury hotel The Harpeth Hotel will host VIP guests this year. The Harpeth is nestled on the banks of the Harpeth river, right in the heart of historic downtown Franklin, and opens late fall 2019. VIP guests will be treated to scrumptious food from the hotels' 1799 Kitchen & Cocktails; as well as select Lipman Bros. wines and food from Buca di Beppo; Menu Maker Catering; and Taziki's, all while enjoying the soulful sounds of Brauninger.  VIP tickets are $125 per person and include admission to the VIP location, beginning at 6 p.m., with open bar, hors d'oeuvres, and live music. Premium VIP tickets may also be purchased for $200 and include a gift bag chock full of items such as gift certificates, wine, and jewelry. Both VIP and Premium VIP tickets are nearly sold out.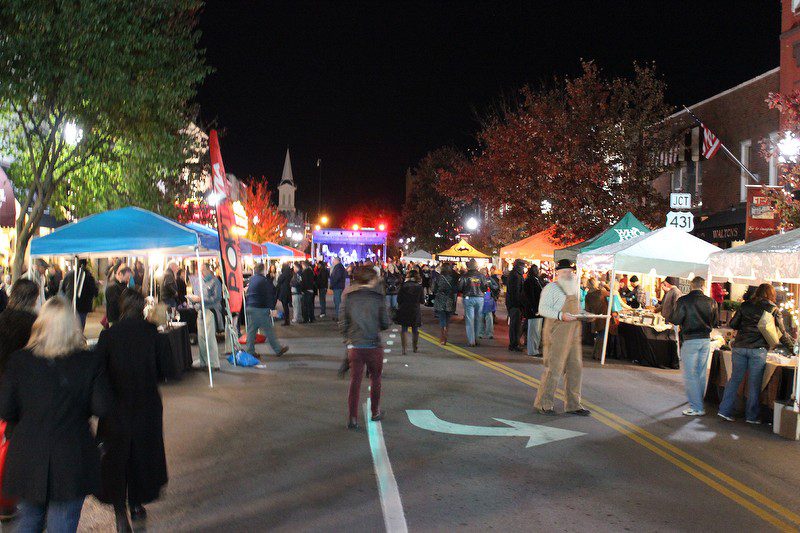 Advance tickets may be purchased at WineDownMainStreet.com. Tickets may also be purchased at the Franklin Clubhouse located at 129 West Fowlkes Street Franklin, TN 37064.
Event sponsors (as of October 2, 2019) include: Berry Farms; Buerger, Moseley & Carson;  Claiborne & Hughes Health Center; Franklin Synergy Bank;  HCA TriStar Health; Land Rover Nashville; Liberty Financial;  Loy Hardcastle;  McEwen Northside;  MVI Field Services; Nashville Restorative Dentistry;  Nashville Soccer Club;  Ole South Properties;  Platinum Storage;  Publix Super Market Charities;  Reliant Bank;  Renasant Bank;  Renewal by Anderson;  Smirnoff Zero Sugar Infusions;  Symphony Assisted Living and Memory Support; The Harpeth Hotel;  United Healthcare;  US Bank; Vintage Tollgate; and White Bison Coffee. 
Sponsors receive numerous advantages ranging from various advertisements to tickets and product placement opportunities. For sponsorship opportunities, please contact Denise Carothers, Resource Development Director, Williamson County, at 615-628-8188 or dcarothers@bgcmt.org.
Participating vendors (as of October 2, 2019) include: Avec Moi; Bink's Outfitters; boutiqueMMM;  Dion's South; Ecco Salon;  Emmaline; Finnleys; Franklin Fine Jewelry;  Hester & Cook;  Imago Dei;  Johnnie Q;  JONDIE;  Kilwins, Merridee's Breadbasket; MIMI & DOTTIE;  Puryear, Newman & Morton, PLLC;  POSH Franklin;  Rare Prints Gallery; Rock Paper Scissors;  Savory Spice Shop;  Shuff's Music & Piano Showroom;  The Cellar on Main; The Harpeth Hotel;  The Registry;  The Shop Around the Corner; Tin Cottage; Twine Graphics; Walton's Jewelry; Vinnie Louise;  Vue Optique; White's Mercantile; and  Yarrow Acres.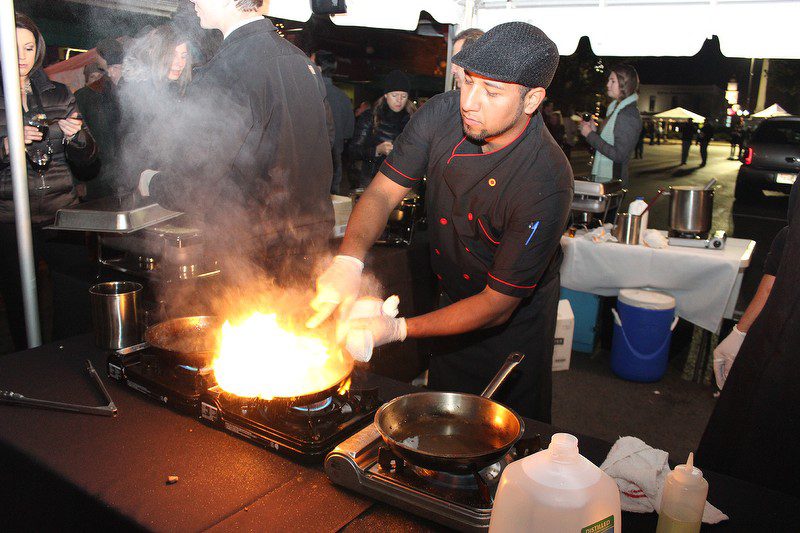 Participating restaurants (as of October 2, 2019) include: 1799 Kitchen and Cocktails;  Bonefish Grill;  Brooklyn Brothers Pizza;  Buca di Beppo;  Buffalo Wild Wings;  Chuy's;  Cool Café; Cracker Barrel;  EastLeigh Desserts; Frothy Monkey; Granite City Food & Brewery;  Herban Market; Hogwood BBQ;  Jim 'N Nick's BAR-B-Q;  JUICE BAR Franklin;  Kilwins;  MAFIAoZA's Pizzeria & Neighborhood Pub;  Menu Maker Catering;  Merridee's Breadbasket; Miller's Ale House; Miss Daisy's Kitchen;  Nashville Heat Sauce;  Olivia Olive Oil;  PIEOLOGY PIZZERIA;  Puckett's Boat House;  Puckett's Grocery & Restaurant;  Pueblo Real;  Ruby Sunshine;  Scout's Pub; Taziki's Mediterranean Café;  Tiff's Treats; Tito's; Triple Crown Bakery;   White Bison Coffee; and   WithCo Cocktails.
Media Sponsors include: Comcast Spotlight; Edible Nashville; FranklinIs; Nashville House & Home & Garden; Nashville Lifestyles; Southern Exposure Magazine; Williamson Herald; and Your Williamson.
About Brauninger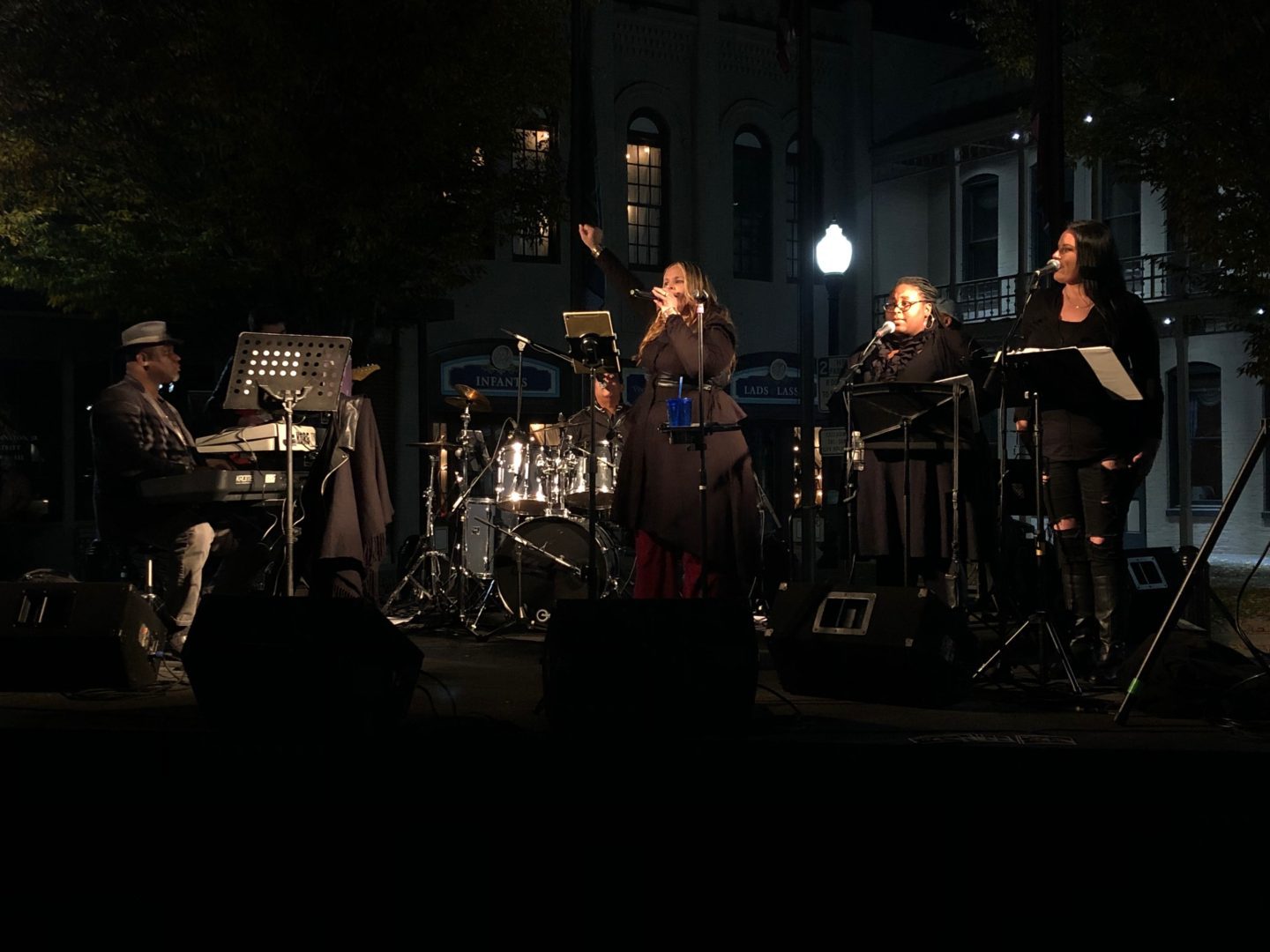 Some say Brauninger has a distinctive hybrid approach to her style of music; others say she has a smooth, soulful voice. This native, Louisiana girl, has brought her unique style of Blues and Jazz, with little country twist, to Nashville's Music scene.  After, spending years leading Praise and Worship, she now has turned her focus to sharing her style with everyone. Like many musicians, she has gone through the tough learning curve of becoming a singer/songwriter in Nashville.
She has performed her music in such venues as Hard Rock Café and  BB King's. You can find all of her music and latest news at her website www.brauninger.net.
About Boys & Girls Clubs of Middle Tennessee
For more than 116 years, Boys & Girls Clubs of Middle Tennessee (BGCMT) has enabled all young people, especially those who need us most, to reach their full potential as productive, caring, and responsible citizens. Annually, more than 4,300 youth are served at eleven Middle Tennessee Boys & Girls Clubs and through community outreach initiatives. Clubs are located in Davidson & Williamson counties. Boys & Girls Clubs provides a safe place, professional caring staff, fun and friendship, and high-impact youth development programs on a daily basis during critical non-school hours. Priority programs emphasize academic success, good character and citizenship, and healthy lifestyles.  To learn more, please visit www.bgcmt.org, like us on Facebook [GreatFuturesStartHere] or follow us on Twitter @BGCMT.