TN CASA Honors Three for Exemplary Work Aiding Organization in Advocating for Children Who Have Been Abused and Neglected
Statewide organization gives its three most prestigious awards to leaders who support and exemplify the mission of CASA.
NASHVILLE, Tenn.— TN CASA, Tennessee Court Appointed Special Advocates, awarded three state leaders for their dedicated work for CASA and on behalf of children at its annual meeting that took place in Nashville, Tenn. on Oct. 22. These recipients were recognized for the impact they have made in advancing TN CASA, therefore positively impacting the lives of children who have been abused and neglected across the state. 
The three recipients are:
Legacy Award — Lt. Gov. Randy McNally
Champion for Children — Jim Henry, former deputy governor/chief of staff for Governor Bill Haslam
Light of Hope Award — Mackenzie Johnston, foster youth

 
Lt. Gov. Randy McNally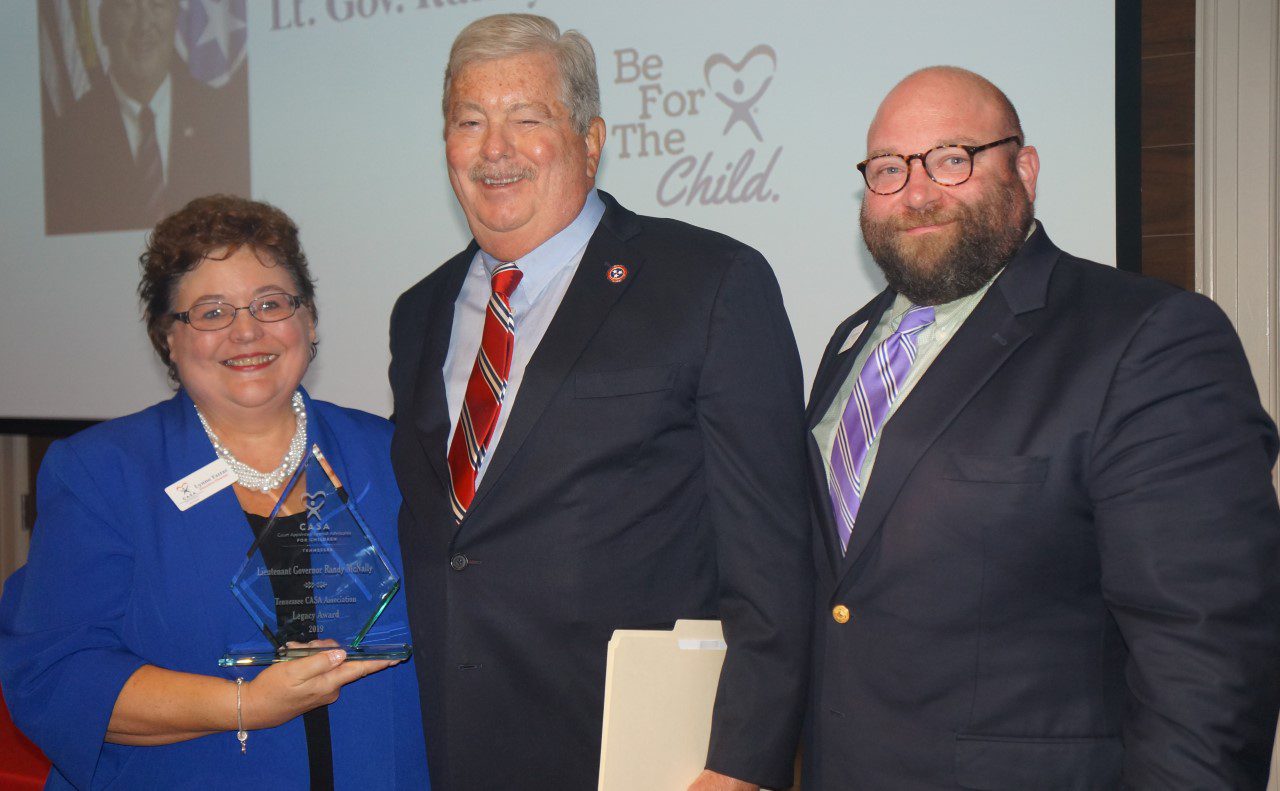 Lt. Governor Randy McNally was given the Legacy Award for his longstanding support of the CASA mission. Not only does Lt. Governor McNally understand the need for CASA programs to advocate for children in juvenile court but he understands the need for a strong state organization to support the efforts of the local programs. Lt. Governor McNally said, "This is a great cause and I am glad to support it. As it says in the book of Matthew, there are angels that help those little ones navigate those rough waters. You all are those angels."
Jim Henry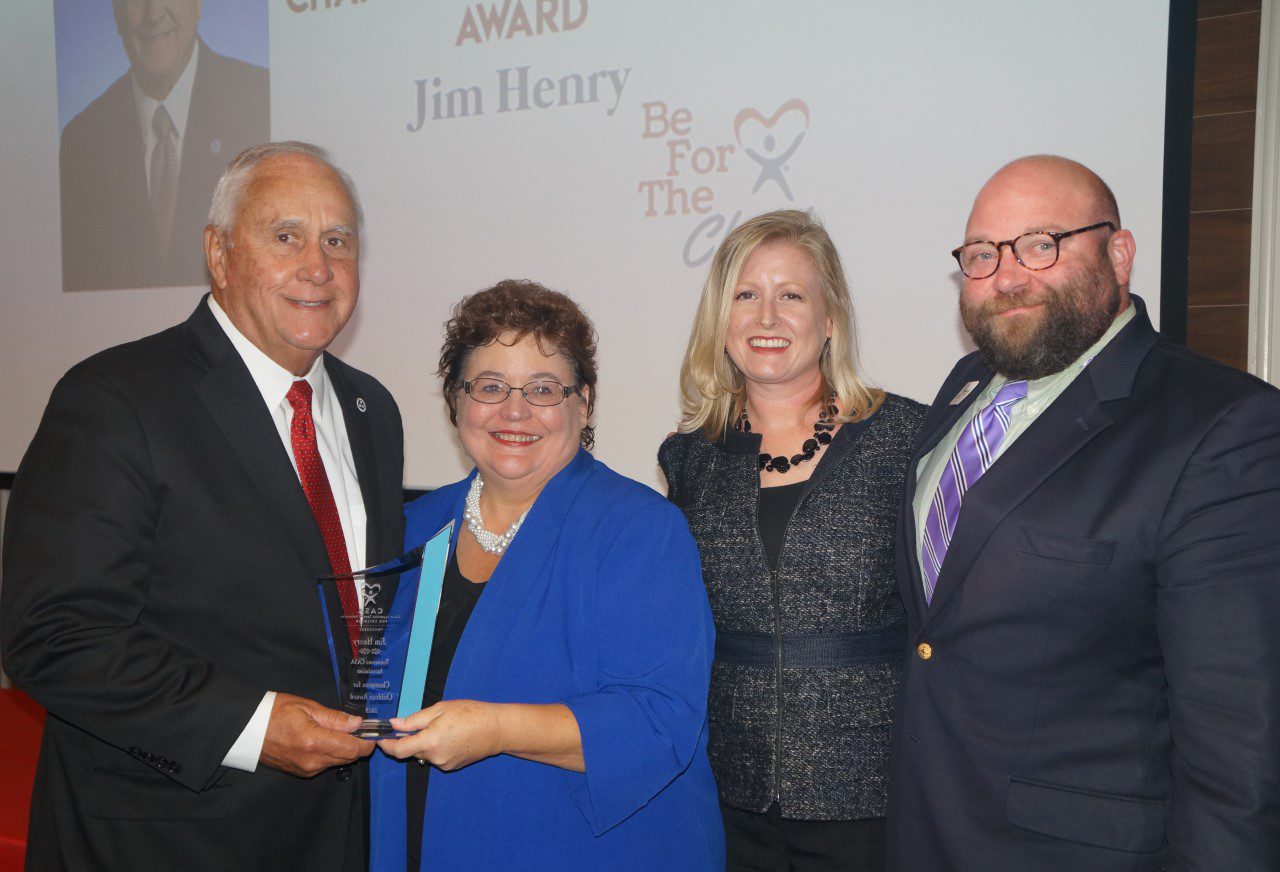 The Champion for Children Award was given to Jim Henry. Since serving as deputy governor/chief of staff for Governor Bill Haslam, Henry has continued to be dedicated to making the lives of children and families better. Henry has set Tennessee ablaze about adverse childhood experiences, trauma and how we as a state need to address the needs of our citizens through the Building Strong Brains initiative. From testifying before the U.S. House Committee on Oversight and Reform to leading Arkansas in the same ACEs initiative, Henry has made Tennessee a national leader in our community response to trauma.  Henry said, "There is one thing we all have in common – these kids. We've got to have the right kind of influence. Use the power that you've been given. We need to be sure our lives are dedicated so the next generation of Tennesseans have a chance."  
Mackenzie Johnston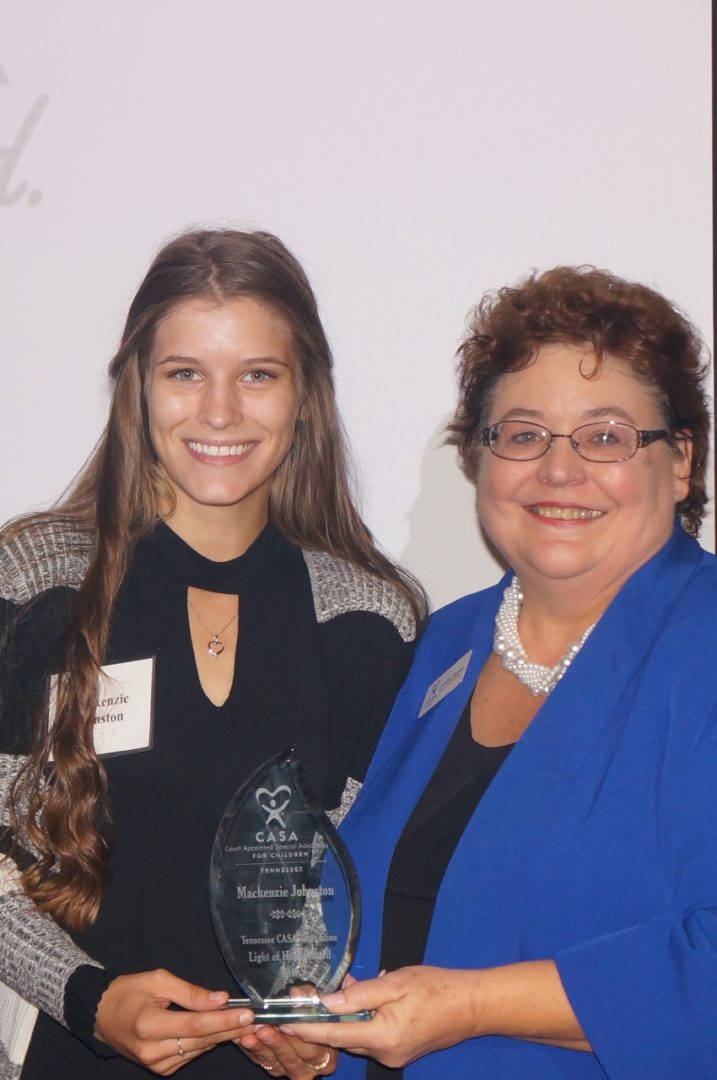 The Light of Hope Award was given to Mackenzie Johnston. Johnston has overcome many difficult challenges in her young life. Now a sophomore in college, she has chosen to remain in foster care, so she has the support she knows she needs. Mackenzie remarked, "My CASA [Volunteer] was there every step of the way. My CASA was always just a call away. I still keep in contact with my CASA. She never fails to support me. She's a lifelong friend. I've come from a rough background but I don't let that define me."
While Tennessee CASA is continually serving more than 5,000 children who have been abused and neglected annually, there are still 20,000 children in Tennessee waiting for a volunteer empowered to find them a safe, loving and permanent home. The organization is always looking for advocates for children across the state. If you are interested in becoming a volunteer or donating to the cause, visit www.tncasa.org or www.BeFortheChild.org 
About Tennessee CASA, Inc. 
Today, 31 CASA programs serve 56 counties across Tennessee, from Bristol in the Northeast corner, all the way to Memphis on the Mississippi River. For the fiscal year ending June 30, 2019, more than 1,581 CASA volunteers advocated for 5,361 of Tennessee's children who had been abused and neglected and those volunteers provided more than 156,617 hours of service. The Tennessee CASA Association is a member in good standing of the National CASA Association.  This project is funded under a grant contract with the state of Tennessee. 
###