Things To Do This Week in Franklin & Williamson County, Tennessee (May 8-14)
Looking for something local to do this week? Keep reading to discover some of our recommendations on events happening in Franklin and Williamson County, Tennessee (May 8-14)! From songwriters nights and annual events to Mother's Day activities and farm-to-table meals, there is something for everyone happening this week in Franklin and Williamson County! 
Learn more about local dining experiences, entertainment, shopping, and more at
Davis House will be holding their Annual Charity Golf Tournament in Brentwood this Monday at the Nashville Golf & Athletic Club. Featuring competitions, food, prizes and philanthropy toward Davis House's mission to provide trauma-informed care and education in our community, this is an event you won't want to miss!
Redbird Common's writers-in-the-round will take place in Franklin at the Williamson County Performing Arts Center on Tuesday at 7:30 pm. If you are interested in hearing the stories behind songs by Riley Clemmons, Danny Gokey, Brandon Heath, and Katy Nichole, then you should check out this musical event! 
Southall Farm & Inn invites you to enjoy a multi-course dinner under the stars. Led by Executive Chef Andrew Klamar, The Rambling features a meal made from ingredients grown just a few feet away as well as live music from Reed Turchi. Seats fill up quickly so reserve your spot now for a night of good views, great tunes, and even better food!
Props Antiques in Leiper's Fork will be hosting BAMFoods Caterings' Friends of Hillsboro Dinner, in support of the Hillsboro PTO, on May 12th from 7 pm- 10 pm. Guests are invited to enjoy an original menu by Chef Braiden Mallon as well as complimentary cocktails at this 21+ outdoor event!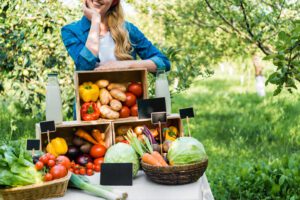 Farmers Markets (May 13th)
These local farmers markets prove the importance of contributing to your community and provide the perfect opportunity to support your local farmers, kitchens, and artisans! 
You can find

The Franklin Farmers Market

every Saturday morning behind The Factory at Franklin with numerous vendors offering fresh produce, baked goods, handcrafted items, and local art.

The

Nolensville Farmers Market

will be taking place every Saturday from 8 am-12 pm at the Historic Nolensville School. Local farmers and artisans will offer fresh, seasonal foods and unique crafts! 
The City of Franklin invites you to go birdwatching with instructor Susan Bradfield at Eastern Flank Battlefield Park this Saturday from 8:30 am- 10:30 am. This local park's open fields, established trees, and closeness to the Harpeth River makes it the perfect spot to watch for both resident and migratory birds! 
The 9th Annual Honor the Fallen 5k benefiting Memories of Honor will take place this Saturday at The Grove from 9 am- 12 pm. This event features a 5k run, walk, GORUCK, bootrun, and a memorial mile. 100% of your registration fee will be donated and you will receive a dog tag, entry into the after-party, and more! 
The Iroquois Steeplechase will take place at Percy Warner Park in Nashville on May 13th from 8am- 5pm. While not in Williamson County, this is a day full of world-class horse racing benefiting Vanderbilt's Monroe Carell Jr. Children's Hospital as well as other local nonprofits. Make sure to mark your calendar for this exciting annual event!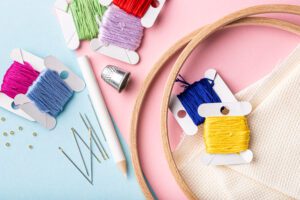 The John P. Holt Brentwood Library will be hosting a Cross-Stitch & Talk session led by cross-stitch pattern designer Ryann Mack this Saturday from 10 am- 4 pm. With comradery and a raffle at 1 pm, this is a great way for any cross-stitch enjoyer to spend a Saturday afternoon!
National nonprofit Petco Love will be joining Dogs Playing for Life and BOBS from SkechersTM to launch National Playgroup Rockstars Adoption at over 30 adoption centers, including Williamson County Animal Center, this Saturday from 10am- 3pm. This event will showcase adoptable dogs with waived adoption fees for the first 10 pets in hopes of finding these fur babies their forever homes!
Travel back in time to 16th Century England with the Tennessee Renaissance Festival! This annual event will take place in Arrington every weekend in May and includes a marketplace of handcrafted items as well as specialty food and drinks! Performers will offer themed-entertainment in the forms of 16th century music, knife throwing, sword fights, and more! 
The Annual Franklin Rodeo Parade will take place in downtown Franklin at noon this Saturday. Presented by The Franklin Noon Rotary, this parade leading up to the Franklin Rodeo has been a tradition since 1949 and features floats, clowns, horses, bands, and more!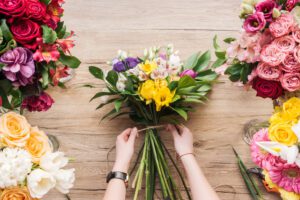 Join AR Workshop in Franklin to create your own mini bouquet, tea towels, and more on May 13th from 10 am- 4 pm. Featuring crafts, shopping, and a giveaway, this is a great way to bond with mom and make crafts as well as memories! 
GratiDude Ranch is hosting a Farm-to-Table Dinner this Saturday with Chef Brayden Apple of River Cottage Farm. This 5-course meal features food made from locally sourced ingredients, wine pairings, craft drinks, and live music!
Comedian and Tennessee native Lee Hardin will be performing at The Mockingbird Theater this Saturday at 8 pm. With special guests Renard Hirsch and Carollyn Xavier, this will be a night of clean comedy so that everyone can enjoy the show! 
Cool Springs Wine & Spirits invites you to Brunch Bubbles on May 14th from 2 pm- 3:30 pm. This event features a seminar on how to make Mimosas, Bellinis, French 75, and Aperol Spritz, learn their differences, and, of course, sample your drinks! This is a unique way to celebrate any wine-loving mother!
BAMFoods Catering will be hosting a Mother's Day event at Short Farm from 12 pm- 3:30 pm. Featuring a brunch buffet, complimentary drinks, a build-a-bouquet station, and many photo opportunities, consider celebrating mom at this gorgeous farm filled with fun activities! 
Arrington Vineyards is celebrating Mother's Day with Music in the Vines this Sunday from 3 pm- 7 pm. With live jazz on their Hillside Stage, live bluegrass at the barn, and local food trucks, this event provides a more intimate way to spend the holiday. Arrington Vineyards offers wine by the bottle or flight and gorgeous scenery, so consider treating mom to a picnic at "Nashville's Wine Country"! 
Looking for something fun to do this weekend? Shopping for antiques or curious about a restaurant? Wanting to volunteer your time with a non-profit, or just stopping by downtown Franklin, TN for the day? Access it all on FranklinIs.com. We encourage you to browse through the Living, News, Entertainment, Family & Kids, Real Estate, Visit, Resources and Events Calendar sections. There is something for everyone! 
FranklinIs a website dedicated to all things Franklin, TN and Williamson County! Supporting local non-profits, businesses, residents and visitors, FranklinIs the go-to place for all your Franklin and Williamson County needs.