Fun Ways to Take in the Local Art and Create Your Own in Franklin & Williamson County, Tennessee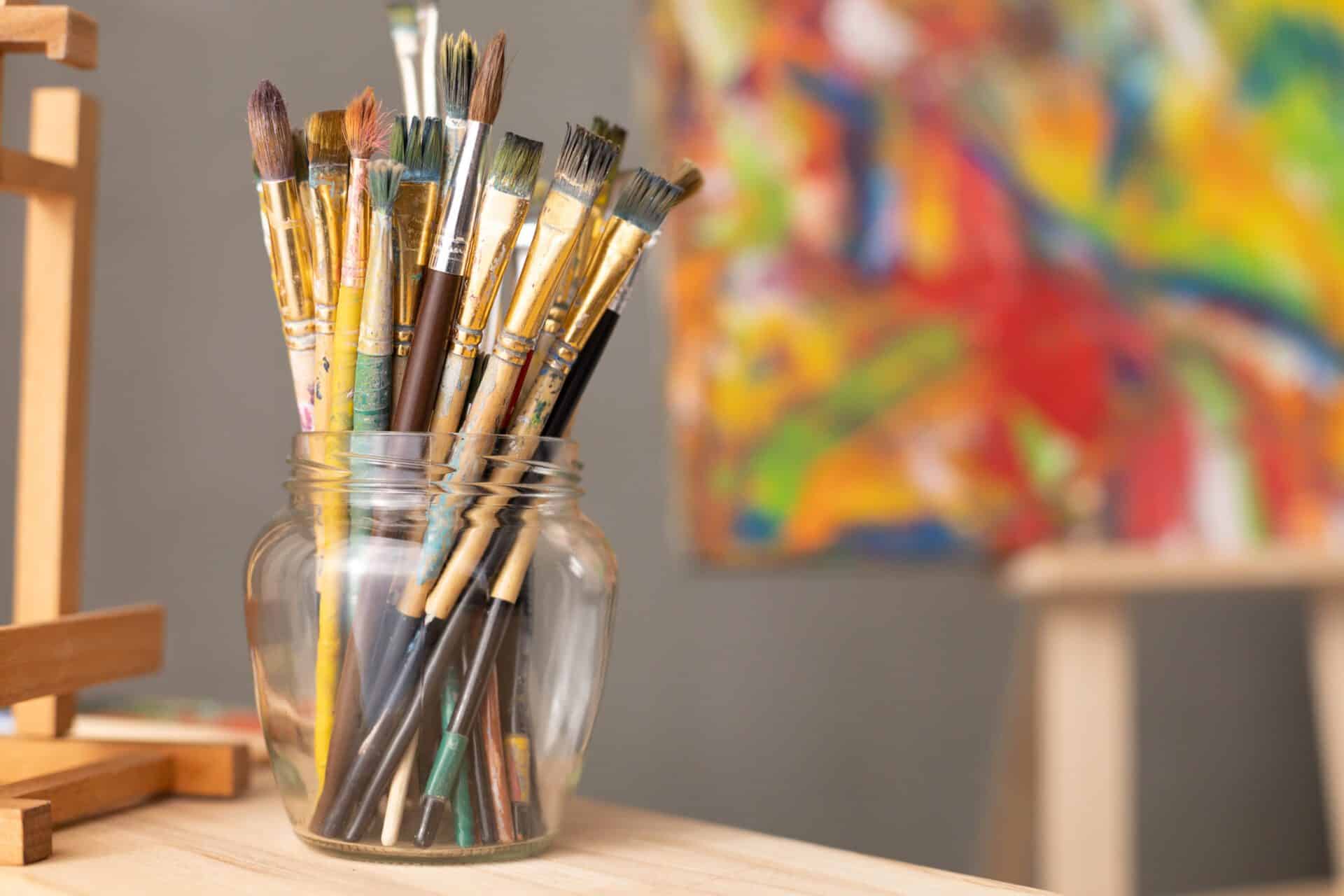 Do you ever find yourself in need of a way to relax and have some fun while expressing your creativity? Franklin and Williamson County is home to a variety of art galleries as well as art studios that are great for all ages and skill levels! Whether you are wanting to create your own masterpiece or admire the work of others, we know the perfect place for you to visit. Great for date nights, family outings, and fun with friends, keep reading to find out more about local art experiences! The world is your canvas, so get out there and make some memories – no artistic talent necessary! 
Can't get enough? Check out our article on 5 Local Art Galleries here! 
AR Workshop in Franklin is a DIY studio that hosts a variety of workshops throughout the week! These guided classes invite you to create your own work of art, using primarily canvas or wood. Canvas projects include designing pillows, totes, wall hangings, and more, while wood projects feature designs on signs, trays, lazy Susans, boxes, clocks, and more! Sign up for a workshop, camp, or reserve your own private event at AR Workshop to design your own decor!  
The Copper Fox Gallery in Leiper's Fork features a display of original pieces from artists all over the Southeast! Their team of experts will maximize your experience with fun facts or anecdotes on certain works as you view the gallery. The Copper Fox Gallery offers an array of art mediums and styles ranging from ceramics, textiles, and wood to sculptures, jewelry, and furniture!
The Arts Council of Williamson County holds their Downtown Franklin Art Crawl on the first Friday of every month! This free local event showcases Williamson County, Tennessee's local artists and allows the community to view and purchase all different types of art. Galleries and studios are dispersed throughout historic downtown Franklin and many offer refreshments and live music! 
With an array of different mediums and styles, Gallery 202 features local, regional, and national artists! One of the most enticing things about Gallery 202 may be the place it calls home. Clouston Hall was built in 1821 as a townhouse for social gatherings and is believed to have hosted historical figures like Andrew Jackson, James K. Polk, and Andrew Johnson.
Hawaii Fluid Art is an art center in Franklin that offers unique ways to create! Their main classes include Fluid Art, Resin Tumblers, Glass Painting, and Resin Beach Scenes. The fluid art class is their namesake and involves the controlled chaos of pouring your own mixture of colors on canvas, tilting it, and watching as it runs and dries into a masterpiece! Their resin tumbler class will teach you how to enact resin art onto your own tumbler, the glass painting class allows you to create the portrait of your choice using a stencil and paint, and the resin beach scenes class teaches you how to make a 3D landscape using resin as well as real shells, starfish, and more! 
Located in a former gas station in the village of Leiper's Fork, Leiper's Creek Gallery features a wide range of original pieces and antique furniture. This gallery maintains a comfortable atmosphere and offers perspective into how the works of art may look in your own home. Every artist exhibited at Leiper's Creek Gallery is award-winning, with 17 of the 23 artists being local! 
Pinot's Palette is a painting studio in Franklin where you and your friends are invited to enjoy a glass of wine while painting a predetermined scene! An experienced art instructor will guide you through the process as you create your own masterpiece. Pinot's Palette even offers at-home video instructions of paintings available for purchase as well as private events and celebrations!
Stonebridge Art Gallery was one of the first tenants of The Factory at Franklin in 1998, and can still be found there today! This art gallery and framing studio collects, frames, curates, and sells art from local, national, and international artists at affordable prices! Walk around this local art gallery and find inspiration from the works of art on display – a picture is worth a thousand words!
Spark Art is an art studio in Brentwood, Tennessee with design options for beginner, experienced, and advanced artists! You will leave with finished artwork of your own unique design made from glass and mosaic tile on your choice of canvas or wood. Pop in alone, with friends, or even book the space for a party – no experience needed!
Located in The Factory at Franklin, Third Coast Clay provides you with all the supplies you need to paint your own piece of pottery, including firing your finished work! This local business invites you to choose your own piece of pottery to paint in any way you like. Hand-painting pottery is a great way for you to tap into your imagination and leave with a fun work of art to show off or decorate your space with! 
Wine & Design is an art studio in Franklin that invites you to bring your own drinks to sip on while creating masterpieces as well as memories! With a variety of sessions to join, including DIY classes where you can paint on whatever you choose, their Paint with a Purpose program for groups to support the charity of their choice, and more, there is something for everyone to enjoy! They can even bring the party to you with their Wine & Design on Wheels option!  
David Arms Gallery is located in the historic village of Leiper's Fork. This gallery can be found in a small, eclectic barn – the only place where you can view David Arms' original works of art. With artwork for sale as well as notebooks, accessories, matches, coasters, candles, and more, this is a unique place to browse and shop for original, local artwork! 
Rare Prints Gallery is located on Main Street in the historic downtown Franklin! This local gallery preserves, curates, and sells vintage prints, original maps, and a variety of other artifacts. Their prints include limited edition and handmade pieces dating all the way back to the 1400s! The workers are educated in preservation, history, and color methods, as well as skilled in custom framing reproduction, and more. Stop by Rare Prints Gallery to view or purchase some historic prints in their historic building!
Looking for something fun to do this weekend? Shopping for antiques or curious about a
restaurant? Wanting to volunteer your time with a non-profit, or just stopping by
downtown Franklin, TN for the day? Access it all on FranklinIs.com. We encourage you
to browse through the Living, News, Entertainment, Family & Kids, Real Estate, Visit,
Resources and Events Calendar sections. There is something for everyone!
FranklinIs a website dedicated to all things Franklin, TN and Williamson County!
Supporting local non-profits, businesses, residents and visitors, FranklinIs the go-to
place for all your Franklin and Williamson County needs.