CHUKKERS FOR CHARITY ANNOUNCES IRON HORSE FARMS AND LO KEY RANCH TEAM PLAYERS COMPETING ON SATURDAY, SEPT. 11
A limited number of VIP cabanas and tailgating cabanas still available
FRANKLIN, Tenn. – Chukkers for Charity announces Iron Horse Farms and Lo Key Ranch as competing teams in the 25th annual polo match held in Franklin, Tenn. on Saturday, Sept. 11 benefiting Rochelle Center and Saddle Up!
"I am excited to see the teams form for Tennessee's largest polo match," said Debbie Chadwick, president of Rochelle Center. "There's no greater feeling than seeing the community come together to raise funds and awareness for the work of our programs and the programs at Saddle Up!"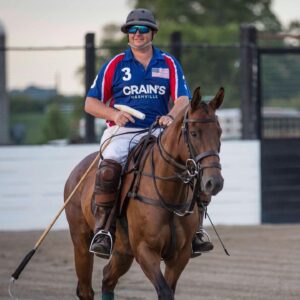 Iron Horse Farms' team includes of Orrin Ingram, Lexie Armstrong, Wes Finlayson and captain Armando Huerta who has more than 25 years of experience and won both of Tennessee's highest rated tournaments: The USPA Sportsmanship Cup and the USPA Intra Circuit in June. Lo Key Ranch's team includes Bayard Erb, Cesar Rangel, Zulu Scott-Barnes and captain Stevie Orthwein who is a third- generation polo player, won the National Intercollegiate Championship in 2002 and captained a competing team in the U.S. Open Polo Championship.
Executive Director of Saddle Up! Audrey Kidd added, "This year's event will be a really fun one to watch. I am personally looking forward to the new layout, revised cuisine and several unique activations throughout the event."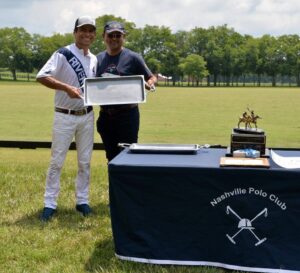 Sponsors for the event include Crescent Real Estate and Canyon Ranch as Patrons Sponsor, West Glow Farm as Field Sponsor, Lo Key Ranch as Team Sponsor and Franklin Polo Academy as Technical Sponsor. Chukkers Sponsors include Phyllis & Steve Fridrich, Engel & Volkers Nashville, Regions Bank, Turnip Truck, Deloitte, Lipman Bros. ~ R.S. Lipman Company, Ironhorse Farms, Barrett Meadows Farm, Andrews Transportation Group, LBMC, The Sieveking Family, Williamson Medical Center, Tennessee Equine Hospital, Jackie and Barry Alexander, Associated Terminals / Turn Services, Brentwood Capital Advisors, D'Andrews Bakery & Café, Ingram Entertainment Inc., Lithographics, Nashville Geek, Ortale Kelley, Outdoor Classic Structures, Publix Super Markets Charities and Waller.
Tickets are available online. Please visit www.chukkersforcharity.net for more information. ###
ABOUT ROCHELLE CENTER
In 1968, long time area educator W.R. Rochelle, began the foundation for the agency to offer supports for adults with developmental and intellectual disabilities. These supports would enhance skills necessary for these individuals to become as independent as possible in our community. Today's Rochelle Center continues that mission with community integration, employment, in addition to residential services. For more information, call 601.254.0673 or visit www.rochellecenter.org.
ABOUT SADDLE UP!
At Saddle Up!, our programs make a profound, lifelong impact on the physical, cognitive, social, emotional and mental abilities of our participants. For 30 years, Saddle Up! has used the power of the horse to transform the lives of children and youth with over 50 different documented disabilities. At our 34-acre farm in Franklin, Tenn., riders ages 2–25 are transformed by participating in our six year-round programs. To learn more, visit www.saddleupnashville.org.