ANIMAL CENTER PARTNERS WITH BEST FRIENDS ANIMAL SOCIETY TO OFFER REDUCED FEES ON JUNE 30 & JULY 1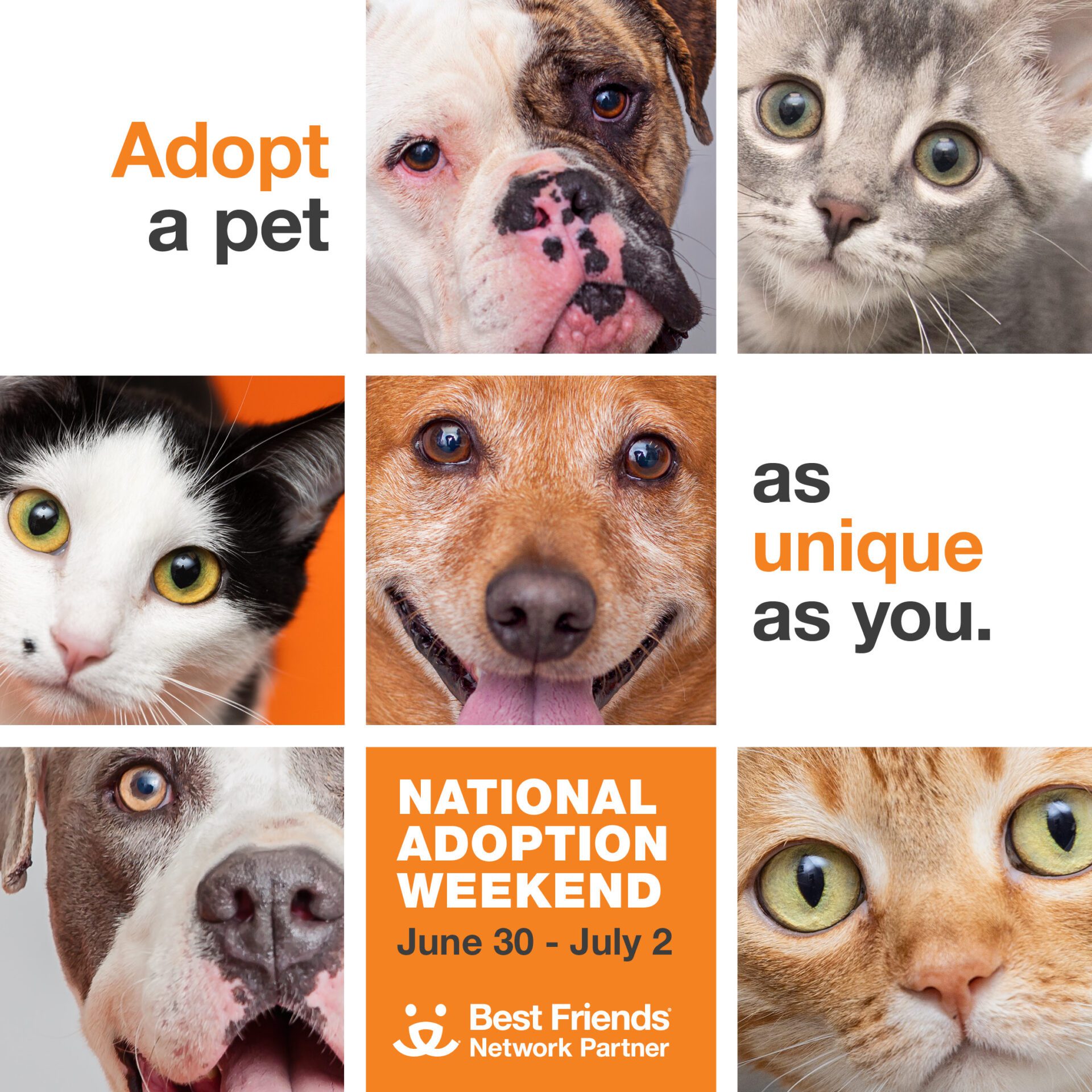 Williamson County Animal Center (WCAC) is partnering with Best Friends Animal Society for the fifth National Adoption Weekend happening at the center on Friday, June 30 and Saturday, July 1. Approved adopters will receive a $25 discount off all cat and dog adoption fees during the two-day event. Kittens, adult cats, and adult dogs will therefore be available for $25 and puppies for $60 each. Additional discounts are available for current military and veterans, first responders, and employees of Williamson County Government.
"Dog intake is far outpacing adoptions this year," according to WCAC Director, Ondrea Johnson. "We are seeing it here locally, across Tennessee and nationally." Johnson said that opportunities like the Best Friends adoption event give shelters a means to raise awareness about the concerning trends.
Shelters across the country are experiencing an increase in animal populations and adoption rates are not keeping pace, resulting in overflowing kennels. That's why Best Friends Animal Society, and nearly 600 shelter and rescue partners have joined together for the national event.
"We are excited to host our fifth National Adoption Weekend, encouraging the community to add a new pet to their home this summer," said Julie Castle, CEO, Best Friends Animal Society. "These warmer months can see some of the highest intakes in shelters, so it's critical the shelter staff and volunteers have the support they need from the community."
Located at 1006 Grigsby Hayes Court in Franklin, WCAC is open Monday through Friday, 10:00 a.m. until 6:00 p.m. and Saturday, 11:00 a.m. until 3:00 p.m. The shelter is closed to the public on Sundays and will also be closed in observation of Independence Day on July 4.
###