15 Fun Family-Friendly Game & Entertainment Centers in Franklin & Williamson County, Tennessee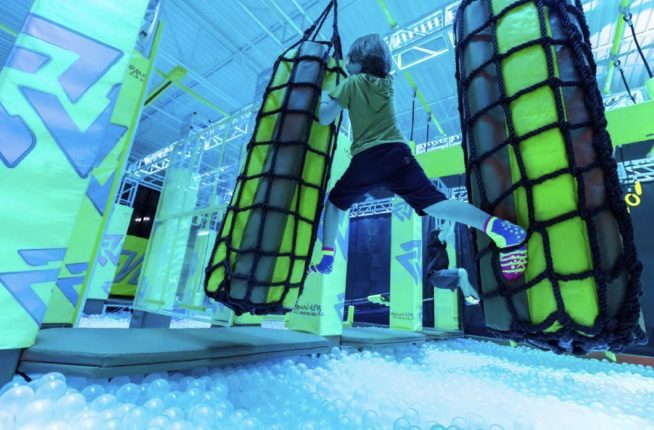 There are countless ways to have some family-friendly fun in Franklin and Williamson County, Tennessee! Whether you want to engage with some virtual reality landscapes and arcades or get physically active at a range of trampoline parks, entertainment centers, and escape rooms, you have plenty of local options for an exciting day with family and friends!
Learn about local dining experiences, entertainment, shopping, and more at FranklinIs.com.
You can find Belong Gaming Arena located inside of Franklin's CoolSprings Galleria. This gaming arena features 48 stations with PCs and PS5s available as well as 12 private room stations with PCs, PS5s, and XBOXs! You are invited to rent these stations by the hour and you can even rent a couch to play with friends or tables to play card or board games! No matter what your gaming style or preference is, this game center has it all!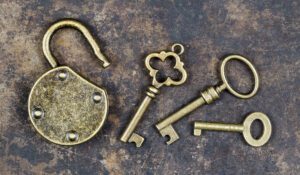 If you are looking for an immersive experience, Breakout Games in Franklin has you covered with a variety of exhilarating escape rooms to choose from! Their 60 minute experiences involve plenty of cognitive puzzles and physical tests, whether you want your game set on the beach, in the city, or among the Wild West! 
The Brentwood Skate Center offers fun events every week! With skate nights for every age group, everyone is sure to have a great time! This roller rink also has a snack bar, arcade games, DJs, and fun light effects! Try out a new hobby or hone your skills at the Brentwood Skate Center!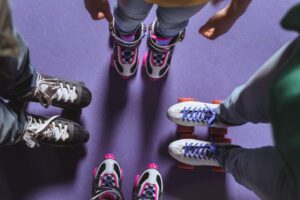 The Crag in Franklin features 10,000 square feet of surface, over 5,000 feet of elevation for climbing with exciting terrain, rooms for parties and yoga, a cave, and an adjustable wall. This local climbing gym hosts an array of classes throughout the week for all experience levels. The Crag even offers clubs, teams, and leagues for those that are especially passionate about the sport of climbing! 
Digital Worlds is a VR Arcade in Franklin that offers virtual reality experiences by the hour. With over 50 different gaming options in genres including Sports, Music, Art, Puzzles, Action, Child-Friendly, Multi-Player, and more, this is the perfect place to explore the world of VR! Whether you are hanging out with friends, planning a date night, or playing solo, Digital Worlds VR has the perfect game for you!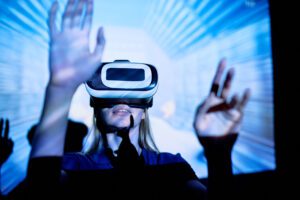 Extreme Escape Games takes escape rooms to the next level. With the largest escape game facility in the state of Tennessee, you will have plenty of space to explore, discover, and become immersed in the game! Whether you are interested in zombie-themed escapades or magical heists, these escape rooms all share the same goal: escape in 60 minutes. 
The Franklin Family Entertainment Center is a local gem with 24 bowling lanes, 6 lanes of mini-bowling, an arcade, 3 billiard tables, and even a full-service bar and grill. With so many fun options to choose from, The Franklin Family Entertainment Center is the perfect place to have some fun with friends and family!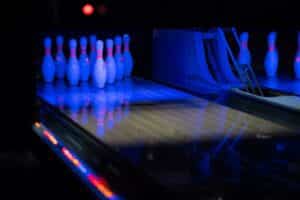 Joyfull Arcade in Spring Hill is an arcade with retro games, virtual reality experiences, and more! Engage with 5k VR experiences, gaming stations with 4k displays, motion simulators, and plenty of other options at this local, custom built arcade! Bring some friends or make a few there – Joyfull Arcade is a fun experience for any video game lover! 
Kings Dining & Entertainment in Franklin is the ultimate stop to enjoy some good food and great fun! With a menu of appetizers, salads, burgers, wings, sandwiches, pizza, tacos, and desserts, and drinks, even the pickiest eaters are sure to find something they enjoy. Along with their delicious food, they also offer bowling, billiards, arcade games, and more for an entertaining outing!
The Monkey's Treehouse provides children with enrichment and fun! With open play on a large indoor playground and a number of explorative play classes to choose from, children are entertained and engaged for hours while parents are able to work or run errands!
Pixel Planet Arcade in Nolensville has about 50 retro and modern arcade games, along with pinball, skeeball, air hockey, and more! With their vast range of games in different types, years, and styles, you are sure to be entertained for hours! Pixel Plant Arcade loves to host celebrations with their party room hosting up to 24 guests, so check out this local spot! 
Located in Franklin, The Rabbit Hole VR is the largest virtual reality arcade in the Southeast. Their experiences include a virtual reality arcade with over 15 games to choose from, a multiplayer free roam arena, and a VR escape room! You will find yourself mesmerized with these mental, physical, and virtual activities! 
Sky Zone is a trampoline park and indoor entertainment center in Brentwood with a variety of activities. Their attractions include ziplining, freestyle trampolines, dodgeball, jousting, climbing walls, obstacle courses, parkour blox, basketball, trapeze, and more! This trampoline park even hosts parties for those who want to spend a special day getting active and making memories with friends! 
The SOAR Adventure Tower in Franklin features 4 levels of over 100 climbing obstacles and an 18-hole music-themed miniature golf course to enjoy with family and friends! If you are looking for a fun activity that challenges you both mentally and physically, SOAR Adventure Tower is the place to be!
Urban Air Trampoline & Adventure Park in Cool Springs offers plenty of indoor games and activities! From dodgeball and climbing walls to obstacle courses and battle beams, this adventure park has it all. With countless attractions and activities as well as a cafe, you can plan on an entire day of fun at Urban Air Trampoline & Adventure Park! 
Looking for something fun to do this weekend? Shopping for antiques or curious about a
restaurant? Wanting to volunteer your time with a non-profit, or just stopping by
downtown Franklin, TN for the day? Access it all on FranklinIs.com. We encourage you
to browse through the Living, News, Entertainment, Family & Kids, Real Estate, Visit,
Resources and Events Calendar sections. There is something for everyone!
FranklinIs a website dedicated to all things Franklin, TN and Williamson County!
Supporting local non-profits, businesses, residents and visitors, FranklinIs the go-to
place for all your Franklin and Williamson County needs.