Williamson County Community Chorus Presents Annual Holiday Concert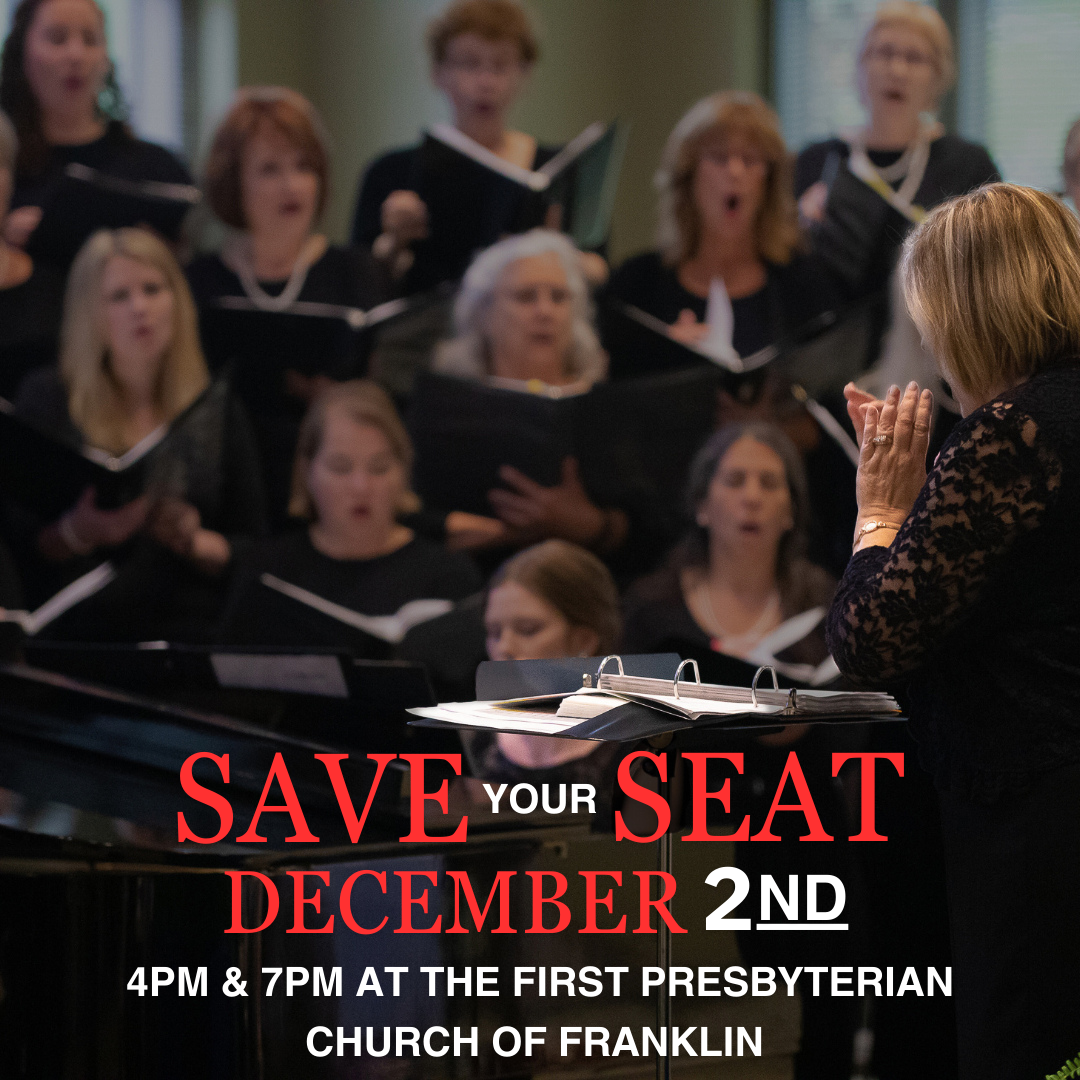 The Williamson County Community Chorus announces its holiday concert to be held Dec. 2, 2023 at First Presbyterian Church, 101 Legends Club Ln., in Franklin.
Williamson County Mayor, Rogers Anderson stated, "Last year was my first year to attend and I was pleased to see so many of our local Williamson Countians turn out for this outstanding holiday presentation."
Due to the amazing response, the Chorus will present their program twice this year, at 4 p.m. and 7 p.m.
Over 90 singers are participating this fall and their director, Karen Mabry Lewis, a 30+ year veteran of the public school system says the program offers something for everyone, "from sacred pieces to holiday favorites, the program showcases the talents of the chorus while getting everyone in the holiday spirit."
Pre-program music is by the Lakes (Brass) Quintet and the event is suitable for all ages. With the Franklin Christmas parade earlier that day, the concert wraps the perfect day to kick off the holiday season.
The choir was established in 2017, under the Williamson County Parks and Recreation Department with Linda Bolding as its first director.
A highlight for the choir was their performance in a John Rutter festival held in Carnegie Hall just days before the Covid shut-down in 2020. The choir attracts singers of all ages who love the choral arts and the joy of singing together.
Founding member, Mary Hill, offered, "With the growth of Franklin, we've had increased interest in participation. It's a great musical outlet for those of us with choral background and a great way to get to know neighbors who share your interests."
The Chorus will be registering for the 2024 season starting Jan. 4th. Any openings for the new season will be posted on the Chorus' webpage on the Williamson County Parks and Recreation website: wcparksandrec.com.
Mayor Anderson concluded by saying, "This is the county's gift to the local community and we invite you to join the Williamson County Community Chorus' Holiday concert."
####
Williamson County Parks and Recreation (WCPR) is a public organization benefitting the community.  Anyone may register for and participate in the department's programs, classes and events. For program registration, pass purchasing or additional information, visit www.wcparksandrec.com. You may also receive department information by "liking" Williamson County Parks and Recreation on Facebook or following us on  Instagram at @willcoparksandrec.