Where to Enjoy Theatre & Cinema in Franklin & Williamson County, Tennessee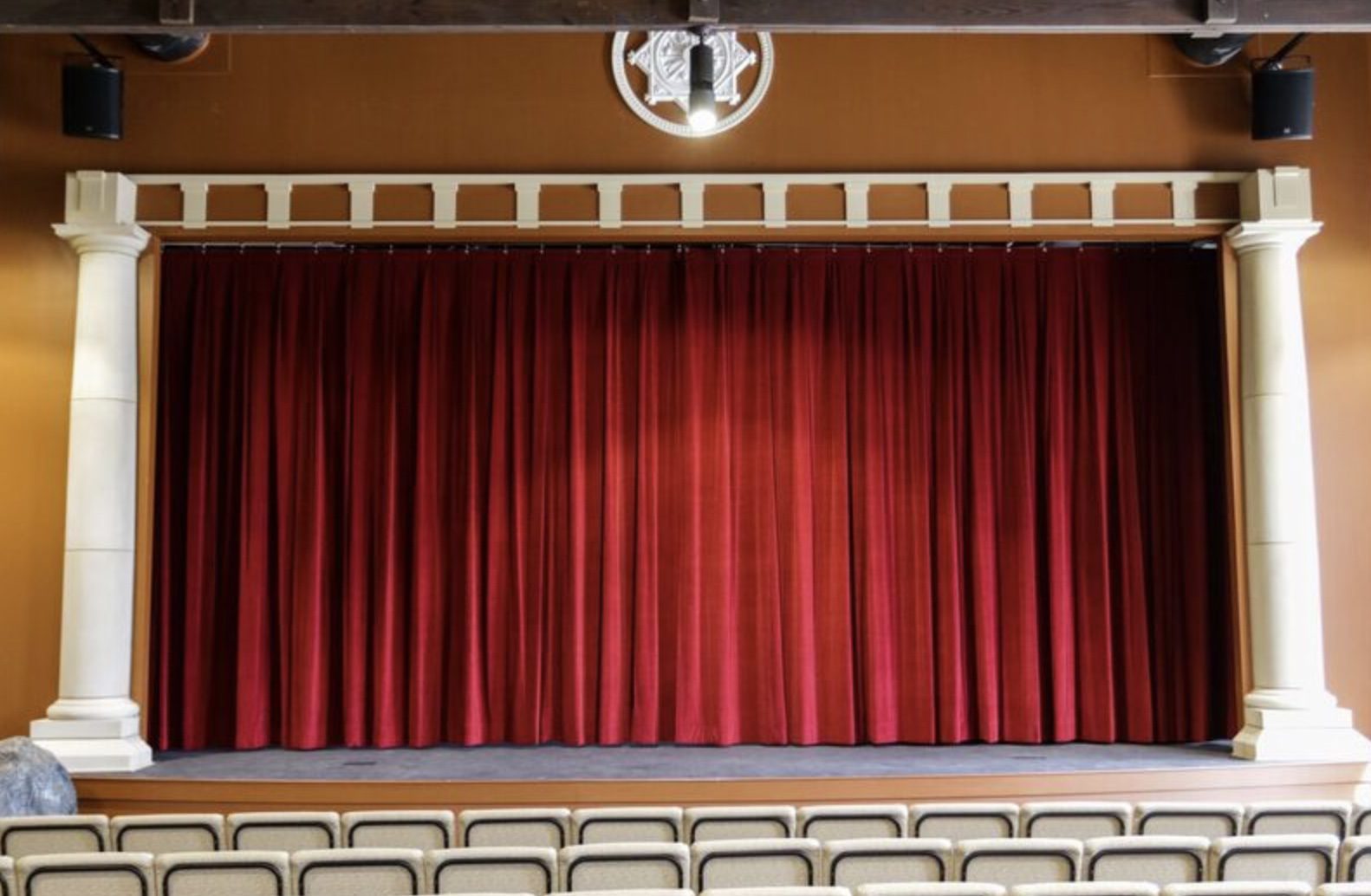 Williamson County, Tennessee loves the performing arts. With a wide range of theaters and performing arts centers to show for it, you will easily find a high-quality theatrical performance to enjoy or the perfect auditorium to watch a movie in. From children's musicals and professional theatrical performances to classic movie productions as well as the newest films from Hollywood, there are plenty of local showcases to choose from for an evening at the theatre!
Learn about local dining experiences, entertainment, shopping, and more at FranklinIs.com.
The Franklin Theatre is in the heart of historic downtown Franklin, Tennessee. Established in 1937, this local theater has been winning the hearts of those near and far for nearly a century! The Franklin Theatre showcases theatrical performances and concerts, as well as screenings of new and old movies throughout the week, so there is always a cinematic experience to enjoy! With Sci-Fi Sundays, Rock & Roll Mondays, Family Forever Matinee Mania Saturdays, and more, there is something for everyone at Franklin's local theater! 
Founded in 2002, Act Too Players School of Music and Theatre aims to produce and showcase incredible and fulfilling theatrical experiences for both the performers and audience members. This performing arts school in Franklin creates an inclusive, empowering, and empathetic environment for kids and teens to shine! With over 400 students per semester, Act Too Players School of Music and Theater showcases six to nine theatrical performances every semester at The Franklin Theatre!
Located in Franklin, Bravo Creative Arts Center is a local non-profit arts education organization with a mission to provide young people with opportunities in the performing arts. Founded in 2006, over 2,000 Middle Tennessee kids and teens from over 40 different schools have participated in their theatrical programs and productions! Bravo Creative Arts Center produces and showcases high-quality and family-friendly musical performances for audience members to enjoy on Nashville stages. 
Expression City in Brentwood offers theatrical productions for kids, teens, and adults. Not only does this local performing arts company provide theatrical productions for kids and teens ages 5-14, but they also hold auditions and performances from professional actors ages 12-adult! Both new and seasoned performers are welcome to audition and will be instructed by knowledgeable, working actors to provide the highest quality theatrical performances possible. Whether you are wanting to experience a light-hearted kids performance or a professional theater production, Expression City has what you are looking for!
Founded in 1968, Pull-Tight Players Theatre has developed a reputation for their excellent community theater throughout the years. Located in a historic building in downtown Franklin that served as a church, grocery store, restaurant, and antique shop in its rich past, Pull-Tight Players Theatre showcases six main stage productions every season! With mainly adult castings, this professional theater company provides Franklin and Williamson County with high-quality plays and musicals for the local community, by the local community. 
Source One Five Theatre Company in Franklin provides quality productions from child, teen, and adult actors. With a mission to create a collaborative and compassionate environment in order to produce the highest quality of theatrical experiences possible, this local theatre company showcases multiple productions throughout the year! Check out their upcoming productions for an evening of impressive local performances! 
Studio Tenn is a professional theater company as well as a nonprofit, aiming to educate and inspire the next generation of artists with Broadway-level performances and innovations of classics and originals. This local theatre company prioritizes local and regional talent while bringing over a decade of experience with their captivating productions of musicals, plays, and concerts. If you are looking for a night of incredible professional theater, check out Studio Tenn Theatre Company's lineup for the 2023/24 season in their new, iconic venue inside The Factory at Franklin – The Turner Theater!
Williamson County Parks & Recreation operates an award-winning children's theater program for kids ages 4-years old through high school seniors with frequent performances at the Williamson County Performing Arts Center in Franklin. Their Star Bright Players Children's Theatre program is catered toward ages 12 through high school seniors with three large-scale musical productions every year! Their Rising Stars program is for kids in 1st through 8th grade with three full musical productions every year and their Straight to the Stars program is for high schoolers to perform in non-musical plays every summer! With a variety of age ranges and performance genres to choose from, you are sure to find something that suits your palate! 
AMC Theatres is the largest movie theater franchise in the world, with two locations in Williamson County, Tennessee. The AMC Dine-In Thoroughbred 20 location in Franklin offers 20 jumbo digital screens with 3D options as well as in-theater food and drink options. The AMC Classic 12 in Spring Hill offers 12 screens showing the newest movies and a concession stand with all the movie theater classics! 
Looking for something fun to do this weekend? Shopping for antiques or curious about a restaurant? Wanting to volunteer your time with a non-profit, or just stopping by downtown Franklin, TN for the day? Access it all on FranklinIs.com. We encourage you to browse through the Living, News, Entertainment, Family & Kids, Real Estate, Visit, Resources and Events Calendar sections. There is something for everyone! 
FranklinIs a website dedicated to all things Franklin, TN and Williamson County! Supporting local non-profits, businesses, residents and visitors, FranklinIs the go-to place for all your Franklin and Williamson County needs.