Visiting Williamson County
When was the last time you visited Carnton Plantation or strolled along Main Street or took a scenic drive through the countryside?
Franklin is home to these and many other unique treasures that beckon visitors to come here. But it's not just visitors who get to enjoy all that Franklin has to offer; it's also those of us who are fortunate to live here. We encourage you to take a trip in your own back yard and enjoy our many historic, cultural and recreational assets.
As the Williamson County Convention and Visitors Bureau, it is our distinct pleasure to promote Franklin and the surrounding areas of Williamson County. Our mission is to positively impact local economy by increasing travel-related revenue; providing quality services to our visitors and to the hospitality industry; and assisting in the development and expansion of the county's tourism product.
Here are just a few highlights of what you will find in your own back yard…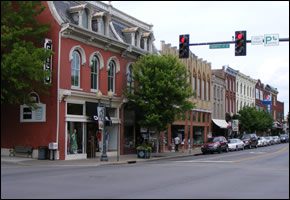 Historic Downtown Franklin provides the opportunity to experience a Great American Main Street. Its charming town square is a focal point of the immaculate 200-year-old historic district. The Victorian commercial district, with commemorative brick sidewalks and beautifully renovated historic buildings, offers an eclectic mix of boutiques, antiques shops and restaurants.
Franklin on Foot provides a unique walking tour with enthusiastic guides sharing fascinating stories and history.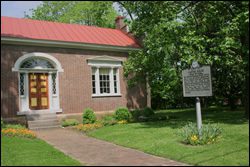 A visit to The Carter House, built in 1830, includes a video, museum, and guided tour that tell the story of this farmhouse caught in the center of the Civil War's Battle of Franklin.
Finish the Civil War experience with a visit to McLemore House (call 794-2270 for an appointment), built by freed slave Harvey McLemore.
An entertaining and historic stop to include in your day is The Factory at Franklin. This unique complex of 11 Depression-era factory buildings has been renovated into a shopping, dining and entertainment venue that includes restaurants, antiques shops, art galleries, and retail stores.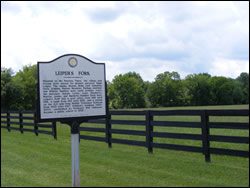 Historic Leiper's Fork, Franklin's Country Cousin, is a charming village located just minutes from Downtown Franklin. Surrounded by Land Trust properties, Leiper's Fork is a truly unique mix of city and country with one-of-a kind shops, antiques, and an art gallery, as well as plenty of good ole country cookin'. This village is a rare example of the well-balanced preservation of land, buildings and culture.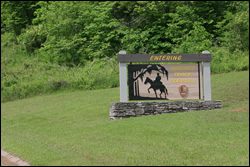 Winding through Leiper's Fork is the scenic Natchez Trace Parkway. This 444-mile national parkway stretches from Natchez, Mississippi to Nashville, Tennessee, following the original 1880s homeward route for thousands of boatmen who floated flatboats downstream from Kentucky/Ohio regions to New Orleans. The Parkway, offering scenic overlooks and historic sites, is a favorite route for cyclists and motorists alike. The highlight of the Natchez Trace Parkway is right here in Williamson County. The double arch bridge is breathtaking to see and is recognized for its award-winning engineering design.
To learn more about these great treasures for your back yard trip, visit our website at www.VisitWilliamson.com.
Submitted by Kellye Murphy, Director of Sales and Deborah Warnick, Heritage Tourism Manager for the Williamson County Convention & Visitors Bureau, 2006.
Williamson County Convention and Visitors Bureau
Mailing Address: P.O. Box 156, Franklin, TN 37065
Physical Address: 109 Second Ave., Suite 137, Franklin,TN 37064
Phone: (615) 794-1225
Toll-free: (800) 356-3445
Fax: (615) 790-5337
info@visitwilliamson.com
Williamson County Visitor Information Center
209 East Main Street
Franklin, TN 37064
Phone: (615) 591-8514