Things To Do This Week in Franklin & Williamson County, Tennessee (May 29- June 4)
Wanting to get out of the house and enjoy the weather? We have you covered with some recommendations on events happening in Franklin and Williamson County, Tennessee (May 29- June 4)! From concerts and annual festivals to hikes and geocaching, you will want to add these selections to your agenda!
Learn more about local dining experiences, entertainment, shopping, and more at
Travel back in time to 16th Century England with the Tennessee Renaissance Festival in Arrington! Memorial Day will be this festival's final hoorah of the season, consisting of a renaissance marketplace with handcrafted items ranging from jewels to swords, as well as speciality food and drinks! Musicians and performers will offer themed-entertainment in the forms of 16th century music, knife throwing, sword fights, and more!
Arrington Vineyards is celebrating Memorial Day with Music in the Vines from 12 pm- 4 pm. With live jazz on their Hillside Stage from the 9 Volt Romeo Band and local food trucks, this is a great way to spend the day! Arrington Vineyards offers wine by the bottle or flight and gorgeous scenery, so get out and enjoy some live music at "Nashville's Wine Country"! 
The City of Franklin will be hosting a Kids Day at Pinkerton Park on May 31st from 9 am-11 am. This will be a morning of fun with games, entertainment, and light refreshments! Celebrate the start of summer break with the Franklin community at Pinkerton Park!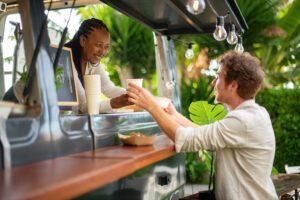 Benefiting the 21st District Recovery Court, this year's Eat the Street Food Truck Festival will take place on June 2nd from 5 pm- 9 pm. Walk around Franklin's Bicentennial Park while checking out the best food trucks in the area! The 21st District Recovery Court's mission is to end the cycle of addiction and crime in our community, so stop by and eat some good food for a great cause at this family and dog-friendly event!
The Arts Council of Williamson County will be holding their monthly Downtown Franklin Art Crawl on June 2nd! This free event showcases Williamson county's local artists and allows the community to view and purchase all different types of art. Galleries and studios are dispersed throughout Franklin's historic downtown and many offer refreshments and live music! 
Owl's Hill Nature Sanctuary will be hosting a Full Moon Hike on June 2nd under the Strawberry Moon! From 7:30 pm- 9 pm, you are invited to join Owl's Hill guides in exploring the sanctuary at sunset while experiencing and learning about the sounds and sights of local wildlife. Gates open at 6:30 pm for those who are interested in picnicking on the grounds beforehand!
Farmers Markets (June 3rd)
These local farmers markets prove the importance of contributing to your community and provide the perfect opportunity to support your local farmers, kitchens, and artisans! 
You can find

The Franklin Farmers Market

every Saturday morning behind The Factory at Franklin with numerous vendors offering fresh produce, baked goods, handcrafted items, and local art.

The

Nolensville Farmers Market

will be taking place every Saturday from 8 am- 12 pm at the Historic Nolensville School. Local farmers and artisans will offer fresh, seasonal foods and unique crafts!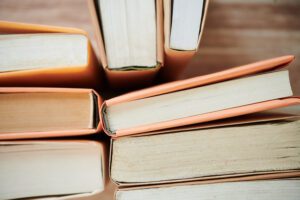 Summer Reading Kickoffs (June 3rd)
The John P. Holt Brentwood Library: Celebrate the start of Summer Reading with carnival games, food trucks, and more in the parking lot of the Brentwood Library from 10 am- 12 pm! 
Williamson County Public Library: The Williamson County Public Library in Franklin will be celebrating the Summer Reading Kickoff from 10 am- 1:30 pm with Country Music Hall of Fame shows, food trucks, crafts, balloon animals, and more!
Owl's Hill Nature Sanctuary in Brentwood is hosting a day of exploration on June 3rd in the form of geocaching! Geocaches are objects hidden in containers that can be found using your GPS or smartphone, and participants are welcome to bring tradeables to leave in caches they may find from 9 am- 3 pm! No experience is necessary, so make sure to check out this activity and have fun searching through the woods of Owl's Hill for hidden treasures! 
The 35th Annual Music Country Grand Prix will be held in Franklin at Brownland Farm at 2:30 pm. This premier equestrian competition benefits Saddle Up and features some of the best horses and riders in the country! Enjoy a day of competition, food, and more at this year's Music Country Grand Prix! 
The Vanderbilt Dyer Observatory will be hosting a Bluebird on the Mountain Concert in Brentwood on June 3rd at 8 pm, with some of the Bluebird Café's top songwriters playing their greatest hits and sharing the stories behind the songs! You are invited to picnic atop one of the highest hilltops in the area and experience a night of music under the stars!
Looking for something fun to do this weekend? Shopping for antiques or curious about a restaurant? Wanting to volunteer your time with a non-profit, or just stopping by downtown Franklin, TN for the day? Access it all on FranklinIs.com. We encourage you to browse through the Living, News, Entertainment, Family & Kids, Real Estate, Visit, Resources and Events Calendar sections. There is something for everyone! 
FranklinIs a website dedicated to all things Franklin, TN and Williamson County! Supporting local non-profits, businesses, residents and visitors, FranklinIs the go-to place for all your Franklin and Williamson County needs.