Things To Do This Week in Franklin & Williamson County, Tennessee (May 15-21)
Looking to get out of the house this week? Keep reading to discover some of our recommendations on events happening in Franklin and Williamson County (May 15-21)! From festivals and kids activities to fundraising events and plant sales, you are sure to find something fun to do this week in Franklin and Williamson County, Tennessee! 
Learn more about local dining experiences, entertainment, shopping, and more at
Bridges Domestic Violence Center will be holding their Annual Golf Scramble this Monday at Temple Hills Country Club from 11:30 am- 5 pm. This event benefits Bridges DVC's programs and features a variety of golf competitions, lunch, and prizes! Come out and support Bridges DVC's mission of helping domestic violence victims in our community. 
The Franklin Rodeo's free Down-in-the-Dirt Family Night features kids' activities, stick horses, roping, shopping, food trucks, petting zoos, a mechanical bull, and more! Come out and celebrate the kick-off to the highly anticipated Franklin Rodeo this Wednesday from 6 pm- 9 pm at the Williamson County Agricultural EXPO Park! 
Southall Farm & Inn invites you to enjoy a multi-course dinner under the stars. Led by Executive Chef Andrew Klamar, The Rambling features a meal made from ingredients grown just a few feet away as well as live music from Reed Turchi. Seats fill up quickly so reserve your spot now for a night of good views, great tunes, and even better food on May 18th and 19th.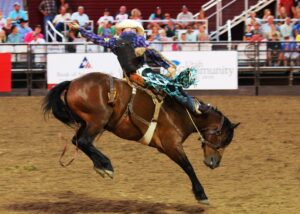 Founded in 1949, the Franklin Rodeo is the longest-running annual event in Williamson County and brings in over 18,000 guests every year! The weekend of May 18th-20th will be filled with competitions, specialty acts, food trucks, and autographs from cowboys, starting at 7 pm at the Williamson County Agricultural EXPO Park each night! Make sure to stop by the Franklin Rodeo and discover what all the hype is about!
City of Franklin Parks' Annual Touch-a-Truck is fun for the whole family with trucks, equipment, and vehicles of all shapes and sizes on May 19th at Jim Warren Park from 5 pm- 8 pm! Children are able to touch, climb, and explore these machines with parental supervision. Vehicles include fire trucks, police cars, tractors, backhoes, tow trucks, and more! There is even a "No Horn Hour" for little ears, along with music, games, and local food vendors! 
The 8th Annual Nolensville Food Truck Festival will be held on May 19th at The Church at Nolensville from 5 pm- 9 pm. Stop by to discover and enjoy some local food trucks! 
Habitat for Humanity Williamson-Maury will be hosting their 14th Annual Hammers & High Heels on May 19th in The Factory at Franklin from 6 pm- 10 pm. Featuring a catered dinner from Daily Dish, live music by Burning Las Vegas, a silent auction, and a photo booth, this will be a fun night of supporting this nonprofit's Women Build Program, where they will build a new home for a local, single mother!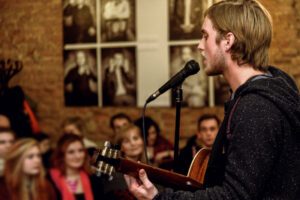 The Skylight in The Factory at Franklin will be hosting local singers and songwriters every Friday and Saturday this month from 4 pm- 8 pm. These nights of music, cocktails, and community are free! Get together with some family or friends to check out the newest addition to The Factory at Franklin and enjoy a night of live music! 
Farmers Markets (May 20th)
These local farmers markets prove the importance of contributing to your community and provide the perfect opportunity to support your local farmers, kitchens, and artisans! 
You can find

The Franklin Farmers Market

every Saturday morning behind The Factory at Franklin with numerous vendors offering fresh produce, baked goods, handcrafted items, and local art.

The

Nolensville Farmers Market

will be taking place every Saturday from 8 am-12 pm at the Historic Nolensville School. Local farmers and artisans will offer fresh, seasonal foods and unique crafts! 
Owl's Hill Nature Sanctuary will be hosting a Creative Writing Workshop from 9:30 am- 12 pm on May 20th. If you enjoy nature and creative writing, you will love this workshop where participants are invited to write in response to three prompts, surrounded and inspired by the nature of Owl's Hill!
Owl's Hill Nature Sanctuary will be hosting a Spring Native Plant Sale on May 20th from 10 am- 12:30 pm. If you are looking to start your Spring garden, Owl's Hill will be offering a variety of native seeds, trees, perennials, and shrubs! Proceeds support Owl's Hill Nature Sanctuary and WildOnes' Middle Tennessee Chapter.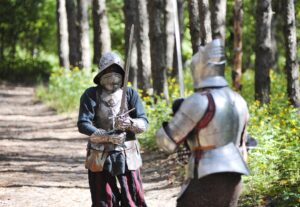 Travel back in time to 16th Century England with the Tennessee Renaissance Festival in Arrington! This annual event takes place every weekend in May and consists of a renaissance marketplace with handcrafted items ranging from jewels to swords, as well as specialty food and drinks! Musicians and performers will offer themed-entertainment in the forms of 16th-century music, knife throwing, sword fights, and more! Come dressed in your best 16th century attire and get ready for a weekend of fun!
The John P. Holt Brentwood Library will be hosting a Plant and Seed Swap on May 20th from 12 pm- 1 pm. Feel free to bring any seeds, bulbs, seedlings, or plants that you're interested in swapping! 
McKinney Farm in Leiper's Fork invites you to their Greenhouse Dinner on May 20th from 5pm- 8pm. Get away from the hustle and bustle of the city to take a walk on their nature trail and experience an educational tour of the greenhouse before dinner! With a cocktail hour and a 4-course meal made from ingredients grown on the farm, this is a relaxing way to spend your Saturday evening! 
GratiDude Ranch will be hosting a live game of CLUE on May 20th from 5:30 pm- 8:30 pm, where the ranch is the game board and the suspects are all around you. This interactive evening will take place throughout a delicious 3-course meal and ends with a solved murder mystery! 
Looking for something fun to do this weekend? Shopping for antiques or curious about a restaurant? Wanting to volunteer your time with a non-profit, or just stopping by downtown Franklin, TN for the day? Access it all on FranklinIs.com. We encourage you to browse through the Living, News, Entertainment, Family & Kids, Real Estate, Visit, Resources and Events Calendar sections. There is something for everyone! 
FranklinIs a website dedicated to all things Franklin, TN and Williamson County! Supporting local non-profits, businesses, residents and visitors, FranklinIs the go-to place for all your Franklin and Williamson County needs.