Swim Team
The Williamson County Parks and Recreation Department is pleased to announce the formation of the Spring Hill SeaDragons, a new competitive swim team for children through 18 years of age. The organizational meeting and registration session for the SeaDragons team will be held on Tuesday, April 15th at 6:00pm at Longview Recreation Center located at 2909 Commonwealth Drive in Spring Hill. Team size is limited, and interested parents are strongly encouraged to attend the April 15th meeting.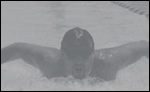 The SeaDragons team will be limited to150 swimmers, 25 per age group. Age groups are: 6 & under, 7 & 8, 9 & 10, 11 & 12, 13 & 14, 15-18. All swimmers must meet the following criteria to participate: 8 & under must be able to swim ¾ pool length freestyle and backstroke; 9 & 10 year olds must be able to swim one entire length of the pool freestyle, backstroke and breaststroke; 11 & older must be able to swim 2 lengths of the pool freestyle, backstroke and breaststroke.

Team practices will be held at the Longview Recreation Center pools beginning May 12th. The Spring Hill SeaDragons will be coached and managed by Excel

Aquatics, and a complete schedule of practices and scheduled swim meets will be provided. For more information, visit www.excelaquatics.org or call (615)370-3471, ext.23.