Star Gala 2008
On January 12, 2008 you are invited to transcend history and immerse yourself in the "Old South." You might even see our friends from "Gone with the Wind" as together we celebrate "THE SPLENDOR OF THE SOUTH . . . A Time to Remember." Come; step back in time with us, dancing to the sounds of the Pat Patrick band, celebrating history!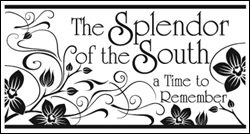 The STAR Gala is becoming one of the entertainment highlights of the winter season here in Williamson County. The Gala is not just for fun, but provides much needed funding to public and independent schools in Williamson County. It is also a brilliant way for you to showcase your business.
The Gala debuted in 2002 and over the past years has achieved a reputation for not only being a fabulous party but also for being a notable asset to our community. Proceeds from the event are designated for funding educational grants for Williamson County schools and for scholarships to the Chamber's Youth Leadership program. This year's "The Splendor of the South" will provide grants specifically for History Education.
To learn more about the Star Gala, visit http://www.thestargala.com/index.htm.