Spring Lawn and Garden Show in Franklin, TN
The fifth annual Bloom 'n' Garden Expo will be held April 11, 12 and 13, 2008 at the Williamson County Agricultural Expo Park just off I-65 at Exit 61 (Peytonsville Road) in Franklin, Tennessee. Hours are 10 a.m. to 8 p.m. Friday and Saturday and noon to 5 p.m. on Sunday.
The Expo will again feature some 200 vendor booths including local growers, major garden exhibits, children's activities, an outstanding speaker's program, and workshops.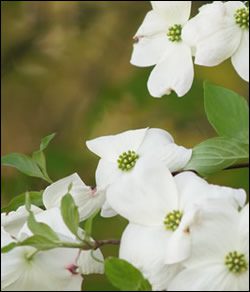 According to Expo Chair Norm Bright,
"Show goers will be treated to plants, products and lectures that focus on ways gardeners can be more ecologically minded. In light of the recent drought conditions and high temperatures, one area of particular interest will be establishing showy gardens using drought-tolerant plants and water-conserving resources."
According to Anne Knauff, president of the Williamson County Master Gardeners Association (WCMGA), the show will have a strong educational component that will include an array of speakers, practical workshops, the popular University of Tennessee Diagnostic booth, several booths from major area
horticultural non-profit organizations and a strong speakers' slate.
"Even though the Expo is still many months away," said Knauff, "we're now accepting applications from vendors and booking speakers. If you're a new or returning vendor who would like to reserve booth space, visit www.bloomngarden.com for more information and an application."
Tickets to the Expo can be purchased at the door.  Admission is $8.00 for adults, $3.00 for children under 12. A three-day pass is available for $10.00. Discount coupons are available via the Bloom 'n' Garden Web site.
The Williamson County Master Gardeners Association, Inc. (WCMGA) produces the Expo, Williamson County's only lawn and garden show. It is the principle fundraiser for the association and enables the WCMGA to carry out its mission of enhancing and improving the quality of life in the Williamson County community through expanded horticultural and educational opportunities and grants.
For more information, call 615-973-2112, e-mail at info@bloomngarden.com or visit the WCMGA web site at www.bloomngarden.com. WCMGA is a 501(c)3.