Leiper's Fork Chili Cook Off
Alterations are in place for the line-up of live music on October 20th, the day of the Sixth Annual Chili Cook-Off.
"Due to unforeseen circumstances in artists' schedules," explains Mimi Johnston, owner of MiSquared Productions, "music for the Jazz in the Fork timeslot has been reformatted and more music added to the Chili Cook-Off event. We think the new line-up will be a fabulous match-up with the energy and excitement of the Cook-Off and are thrilled to have such a talented and generous pool of musicians to draw from within the Leiper's Fork and Franklin communities".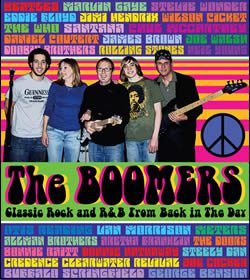 There will be music throughout the day, beginning with southern-rock/blues band Tommy Crain and the Crosstown Allstars from 12 – 2 p.m., followed by The Boomers, a band that specializes in the high-energy classic rock, Motown and R&B tunes from the late '60's and early '70's. Tommy Crain is a pioneer of Southern Rock from Leiper's Fork and is best known for his work with the Charlie Daniels Band. He wrote songs and performed on over 20 CDB albums, winning a Grammy for "The Devil Went Down To Georgia", which he co-wrote. The Crosstown Allstars band members are a sought-after rhythm section and also tour as a stand-alone act. They have played with such diverse acts as Cheap Trick, John Lee Hooker, Little Feat, The Georgia Satellites, Albert Collins, Luther Ingram, Roy Buchanan and the Marshall Tucker Band.
Tommy Crain and the Crosstown Allstars' current CD, "Give It To Ya", is on Chattahoochee Records and will be available at the Chili Cook-Off. Boomer includes three members of the Mark Jones family. Jones, now a music row management exec, was the lead singer and guitarist for the band Exile, remembered for its chart-topping song Imaginary Lover. His son, Dylan, a freshman at Franklin High School, is a local hero of the Kids On Stage program, a standout both as a lead singer and multi-instrumentalist. Added to the mix is Bryan Cuming, former sax player for the band Sha Na NA.
"Boomer's energy and musicianship, along with their song list, which covers everything from the Beatles to Marvin Gaye, The Doors, Credence Clearwater Revival and Aretha Franklin, has been winning them fans everywhere they play. This will be a day of great food, lots of fun, and sensational music", says Johnston.
Sound production will be by Allen Waugh and IPT Sound Production. Admission to the Chili Cook-Off is $5 for adults and kids 10 and over from noon till 2 p.m. Kids 9 and under are free. The Boomers' show, from 2-4, is free and Cook-Off winners will be announced at 3 p.m. Sponsored by Purity Dairies, Hills & Hamlets, I.J. Food Distributors, Franklin Is, Harpeth Home & Garden Showplace, Heithcock Builders and Wiley Bros.-Aintree Capital. Click here to read more about the Chili Cook-Off!
For more information call 615.972.2708.