Dream-Style Photography
By Andrea Scarlatelli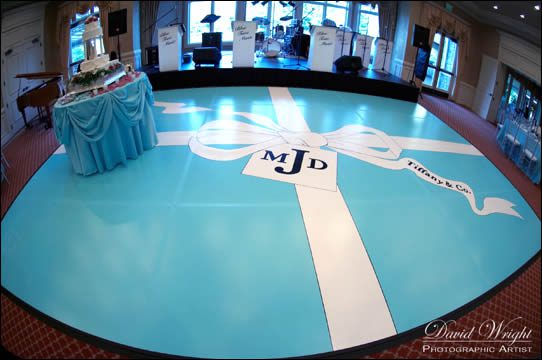 While many couples painstakingly decide where and when they will have their wedding, they often don't consider the way in which they want their wedding to be documented. Fortunately, a new trend is arriving in Nashville, one that has already hit Los Angeles and New York. And the good news is that this trend is all about the couple.
The photographic wedding trend in years past has been one of pure photojournalism. This style treats the photographer as a kind of documentary filmmaker, someone who goes about his work of capturing every moment that unfolds but is rarely seen or heard.
"Photojournalism is meant to capture everything from the bride and groom, to the place settings, to the knots tied on the chairs," says David Wright of David Wright Photography. "The photographer ends up with thousands of images, capturing every detail of the wedding."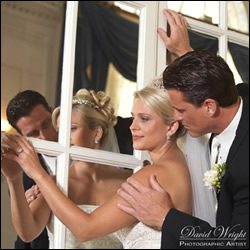 Taking only candid shots of a wedding, however, means that the likelihood of capturing the entire family in one snapshot is very slim. This idea is unacceptable to most couples, which explains why photojournalism is more popular outside of the United States.
Another drawback to the photojournalistic approach to wedding photography comes when you consider just how hectic those receptions can be! Realistically, the bride and groom often spend little time together, as each are busy greeting family and friends. This separation of the bride and groom prevents the photographer from catching the emotional intimacy the new couple feels.
"Without a certain amount of posing," says Wright, "that closeness is gone."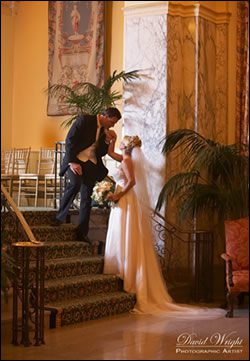 The latest trend in wedding photography
With the changing trends, couples are now looking to the past for inspiration, opting for the classic romanticism of the 1930s and 1940s. The romantic posing of the happy bride and groom was a glaring omission in the use of photojournalism, and couples are eager to return to this classic image.
The revival of romanticism in photography has much to do with the surge in popularity of the "fantasy wedding." Traditional ceremonies and receptions are slowly being replaced by more thematic, lavish events that focus more on the unique aspects and interests of the bride and groom.
Transformative photography
This illustrative photography style helps transform an ordinary, posed session into a true fantasy photo shoot.
The poses are dramatic, glamorous, polished – much like the weddings that follow. All details are considered and arranged to produce the most visually stunning photograph possible. This is not to say that "candid" photos are out of fashion. Couples still desire photographs that look utterly spontaneous. However, the days of truly candid, "oh-well-let's-hope-for-the-best" have given way to the "candid" shots that come only after intimate discussions about lighting, posing, and backdrop.
No matter what style of photography you choose, it's always important to discuss both artistic and contractual matters with your photographer before the wedding. Here are some sample questions that will guide you in the right direction. These, and other helpful hints, can be found by visiting www.weddingsolutions.com.
• How many years of experience do you have in wedding photography?
• Approximately how many weddings do you photograph each year?
• Are you the person who will actually photograph my wedding?
• Do you have a professional studio?
• What type of equipment do you use?
• Do you bring backup equipment with you to weddings?
• Do you have liability insurance?
• Can you take studio portraits?
• What is your payment policy?
• What is your cancellation policy?
So go ahead and research it! Ask your family and friends to look through their wedding albums to get an idea of what styles you do – and don't – want. Going over what type of photographic style you'd like in advance helps turn a potentially stressful day into the fantasy you've always imagined.
Photographs by David Wright Photography