Wine Down Main Street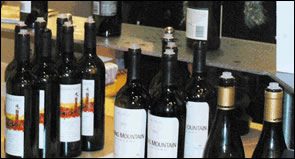 With some 40 wine pouring locations and more than 20 restaurants providing food, Wine Down Main Street 7 is shaping up to be the biggest and best event ever. It will be bigger in the sense that instead of closing just two blocks of Main Street, this year the street will be closed from 2nd Avenue to 5th Avenue that will include the Public Square.
Hallmark Volkswagen, title sponsor of Wine Down Main Street, will utilize part of the Square to set up a multi-car display featuring many of their newest Volkswagen models. The event takes place on Friday, November 2 from 7 to 10 p.m. in downtown Franklin.
Of the 40 pouring locations participating at Wine Down Main Street this year, there are 12 new, first time participants including Bijou, Bink's Outfitters, Franklin Travel, Greenhouse Floral Studio, Green Bank, Haven, Ivey On Main, Jamison Station, Mayfield Gallery, Philanthropy, Shuff's Music and Xoconochco.
Rounding out the 40 pouring sites are Bathos, the Cellar, Cocoa Tree, Dion's South, Emmaline's, Enjoue, Faye Snodgrass Gallery, Franklin Marketplace, Franklin Mercantile, Franklin Tea, the Garden Path, Gin-O Boutique, Heart and Hands, the Heirloom Shop, the Iron Gate, Merridee's Breadbasket, Puckett's Grocery, Puryear, Newman & Morton, Rare Prints Gallery, Rebecca's Furniture Design, Redo Home & Rug, The Registry, Rock Paper Scissors, Serendipity, Unruli Aveda Concept Salon, Vue Optique, Walton's Antique Jewelry and What's In Store.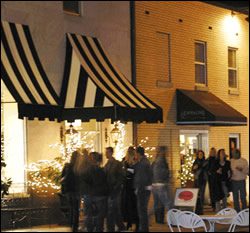 22 restaurants that supply food for Wine Down Main Street must work overtime on a Friday night to satisfy the diners in their respective establishments as well supplying 1,400 wine tasters with samplings of their menu items. Six new restaurants join the list for Wine Down 7 and they include Jim 'N Nicks Southern Kitchen, Papa Boudreaux's Cajun Café, Saltgrass Steak House, Sol Restaurant, Sperry's and Zolo's Italian Restaurant.
Returning restaurants include Amerigo, Bonefish Grill, Cooking Creations Catering, Cool Café, Franklini Mercantile, Friday's, Macaroni Grill, McCreary's Pub, Merridee's Breadbasket, Monell's, Nacho's Mexican Restaurant, Providence Farms, Puckett's Grocery, Red Pony Restaurant, Sportsman's Lodge and Unique Flavors Catering and Café.
One major bonus to Wine Down Main Street this year that will be most welcome to all ticket holders is the addition of numerous portable toilets that will be placed strategically throughout downtown. With limited facilities available and an increasing number of tickets being sold each year, the producers of the event felt it was time to call in reinforcements.
"With bathroom facilities at a premium in downtown Franklin, we felt we needed to provide additional help to ease the burden of the few restrooms that are available to the public," said Phyllis Hyland. "We hope this will make it easier for everyone to enjoy the evening and not spend a lot of time looking for a restroom."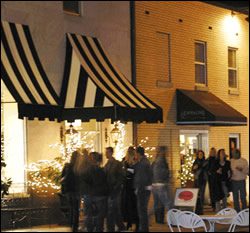 Wine Down Main Street 6 last year grossed more than $132,000 for the Boys & Girls Club, bringing the amount raised for the club in the last six years to more than $410,000.
"The community helps to support the Club with every ticket they buy to Wine Down Main Street," says Hyland, "and the chilldren certainly appreciate that support."
Garnering 1st Place as the Best Fundraiser/Charity Event in Williamson County by Southern Exposure Magazine and FranklinIs, Wine Down Main Street has sold out each of its six years. More than 40 tasting stations will be set up this year as well as participation from some 25-area restaurants.

Sponsors for this year's event include Hallmark Volkswagen, Lipman Brothers, Meridian Cool Springs, Fifth/Third Bank, Regions Bank, Tennessee Bank & Trust, Telco Solutions III, Publix, Green Bank, Jamison Station, the Williamson Herald, Carpet Den Interiors, VIP Franklin, Nashville Lifestyles, Franklin Is and One Woman Show Design.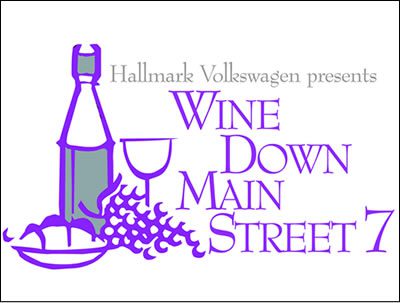 "We have already had numerous calls requesting tickets, so we decided to release our e-ticket allotment via our website earlier than ever before," said event producer Phyllis Hyland. "The majority of our tickets were sold through the website last year and we expect that to be the case again this year."
Tickets to the seventh annual Wine Down Main Street are now available at many shops along Franklin's Main Street, as well as at www.winedownmainstreet.com. Tickets are $75 per person and available at The Cellar, Character Eyes Eyecare & Optical (on Church Street), Faye Snodgrass Gallery, the Heriloom Shop, Yarrow Acres, Vue Optique and What's In Store. Tickets are also available at Hallmark Volkswagen in Cool Springs and at the two-area Tennessee Bank & Trust locations, Carothers Parkway in Cool Springs and Hillsboro Road in Green Hills. Tickets may also be purchased at the Boys & Girls Club at 129 West Fowlkes Street in Franklin. To find out more about purchasing your tickets, click here.