Where to Celebrate National Coffee Day in Franklin & Nashville, TN!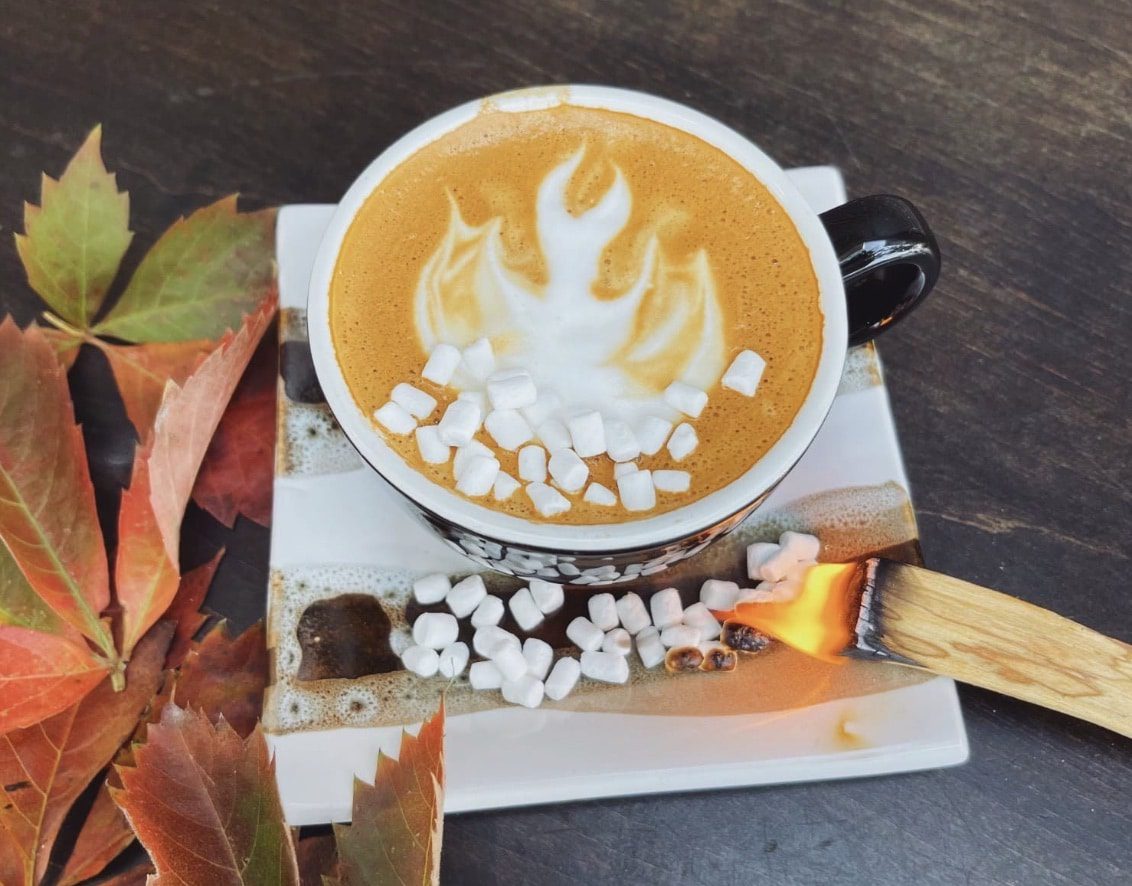 Ugly Mugs Coffee & Tea, Nashville – A Fire Inside
National Coffee Day is this Friday, September 29th, and there are plenty of great, local spots where you can enjoy some delicious coffee in Franklin and Nashville, Tennessee! Whether you are looking for a cozy nook to enjoy a fresh cup, a convenient drive-thru, an upscale coffee shop, or a one-of-a-kind experience, keep reading for some ideas on where to celebrate National Coffee Day in Middle Tennessee!
Learn about local dining experiences, entertainment, shopping, and more at FranklinIs.com.
The Coffee House at Second and Bridge is just that: a house! With handcrafted food and drinks, you can relax and make yourself at home. Musicians and artists are even invited to reserve an evening at The Coffee House to show off their skills! If you're looking for a local spot to get cozy with a cup of coffee, The Coffee House at Second and Bridge has what you need!
Curio Brewing Company is shaking up the game with their coffee + beer taproom! You will find locally roasted coffees as well as craft beers at this local spot. You can even book a Curio U Brew session to create and brew your own beer! Stop by Curio Brewing Company in Franklin for a fun and unique drinking experience!
True to its name, Drug Store Coffee is located on Noelle's street level, housed within what historically was the drug store counter at Noel Place, the original luxury hotel opened in 1930. This Friday, they will be offering $1 drip coffee and donating all proceeds to fund cancer research. Drug Store Coffee offers a quality selection of Sump Coffee along with a rotation of house-made seasonal syrups, freshly baked HiFi cookies, homemade pastries, Urban Juicer energy bites, juices, convenient grab-&-go salads, wraps, and sandwiches. With warm natural light and open seating throughout, Drug Store Coffee in Nashville is the perfect place to eat, drink, work, and meet, any day of the week!
Frothy Monkey is an all-day cafe that serves breakfast, lunch, and dinner with a full-service staff in their downtown Franklin, downtown Nashville, and East Nashville locations! If you visit and decide you can't get enough of their locally roasted coffee, they offer a free Frothy Coffee Perks program as well as a coffee subscription. With locally sourced ingredients and an inviting atmosphere, try out this local cafe on National Coffee Day!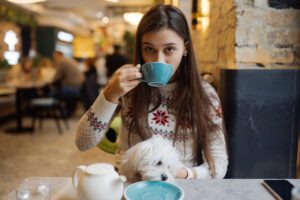 Brought to you by the owners of Present Tense, Hippo is now open in Wedgewood-Houston! Open from 7 am-8 pm, seven days a week, Hippo is an upscale convenience store, third-wave coffee shop and wine boutique that offers a curated selection of local, sustainable, and high-quality products at an affordable price point. In honor of National Coffee Day, this shop will be featuring a limited time Black Sesame Latte with Whipped Kabocha Squash Cream. Hippo features a coffee bar with a selection of drinks using Sightglass Coffee, including an on-tap espresso martini. Other offerings include chef-curated grab-and-go meals, soft-serve ice cream, and meats from local butchers!
Honest Coffee Roasters has locations in Franklin and Nashville, with their location in The Factory at Franklin being the only one that also houses their roasting facility! Whether you stop by their Nashville location or grab a fresh cup in Franklin, Honest Coffee Roasters has the unique coffee experience you are looking for! 
Enjoy a delectable, hand-roasted cup of coffee and some delicious food at Just Love Coffee Cafe! This local shop is all about love, as they are dedicated to supporting families through the adoption process. Just Love Coffee Cafe has locations in Franklin and Nashville, so stop by on National Coffee Day this Friday for a one-of-a-kind coffee experience!
Located in downtown Franklin's Harpeth Hotel, this cafe and bar has it all! Their European-style bar features coffee beans made from Honest Coffee Roasters, local craft beers, signature food items, and more! Take some time for your taste buds this Friday at McGavock's Coffee Bar & Provisions at the Harpeth Hotel!
If you're looking for a fun and original experience, The RedByrd Coffee Shop is the place for you! You will find this coffee shop in a tiny house right outside of Leipers Fork. With a foundation of community and creativity, The RedByrd Coffee Shop is ready to serve you some coffee with a side of joy this National Coffee Day! 
A modern gem amongst Nashville coffee shops, Retrograde is the neighborhood coffee stop for all, serving handcrafted caffeinated beverages, house and regionally roasted coffees, scrumptious sourdough bagels, and welcoming atmosphere. In addition to caffeinated staples including espresso drinks and drip coffee, Retrograde offers a menu of seasonal rotating specialty drinks that prides itself on locally sourced syrups and teas. This Friday, you are invited to purchase a regular breakfast sandwich and get a free cup of drip coffee!
With an extensive menu of signature and customizable drinks, Southerner's Coffee makes for a convenient stop! After expanding into two Franklin locations, their loyal customer base has only grown. Stop by while you're out and about to join the Southerner's Coffee community!
Located in the heart of East Nashville, Ugly Mugs captures a blend of an old-school neighborhood spot and modern-day comfort for a timeless vibe. The artsy atmosphere is accentuated by delectable sips, homey interior and delicious bites creating the perfect spot to grab your favorite cup of coffee. Purchase a regular breakfast sandwich this Friday and get a free cup of drip coffee!
Looking for something fun to do this weekend? Shopping for antiques or curious about a
restaurant? Wanting to volunteer your time with a non-profit, or just stopping by
downtown Franklin, TN for the day? Access it all on FranklinIs.com. We encourage you
to browse through the Living, News, Entertainment, Family & Kids, Real Estate, Visit,
Resources and Events Calendar sections. There is something for everyone! 
FranklinIs a website dedicated to all things Franklin, TN and Williamson County!
Supporting local non-profits, businesses, residents and visitors, FranklinIs the go-to
place for all your Franklin and Williamson County needs.