Veteran Day Specials + Thanksgiving Promotions at Hattie Jane's and A. Marshall Hospitality Restaurants
Puckett's will be honoring our military veterans this Veteran's Day (Nov. 11) by offering 20% off at Puckett's Franklin with a valid ID.
Puckett's is also inviting folks to give thanks with their family this Thanksgiving, whether in person or at home. The downtown Franklin location will be open Thanksgiving Day from 11 a.m. till 4 p.m. for a family-style meal, or order Puckett's home cooking to go for an easy meal prep this year. Holiday meals to go are available now for pre-ordering (the full menu is available at www.puckettsgro.com/holidaytogo) and include a range of classic Thanksgiving dishes and a few Puckett's favorites. Visit www.amarshallhospitality.com/thanksgiving-2021 for more details about ordering and pick up. Americana Taphouse will also be open Thanksgiving Day from 11 a.m. to 10 p.m.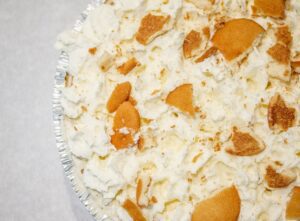 For your dessert table, Hattie Jane's Creamery is also taking pre-orders for Ice Cream Pies. Indulge your sweet tooth by choosing any current ice cream flavor to top the homemade pie crust (my recommendation would be Sweet Potato Pie or Pink Cornbread & Sorghum ice cream, but the Nana Puddin' is also very popular!). At $30 each, email contact@hattiejanescreamery.com for more details and to place an order.
Lastly, the day after Thanksgiving kicks off great sales. On Small Business Saturday, Hattie Jane's will be offering a 10% discount for anyone who shows a receipt from a small business, and on Cyber Monday ice cream lovers can take advantage of 15% off pints and 25% off merch. Running Black Friday till Christmas Eve, anyone purchasing a Hattie Jane's gift card of up to $100 will receive a 20% bonus, and A. Marshall Hospitality gift card specials run from Black Friday to New Year's Eve and include the following steals:
Buy $100 in gift cards, get a $20 bonus card
Buy $250 in gift cards, get a $50 bonus card
Buy $500 in gift cards, get a $125 bonus card
Buy $1,000 in gift cards, get a $300 bonus card