Things To Do This Weekend in Franklin & Williamson County, Tennessee (November 17-19)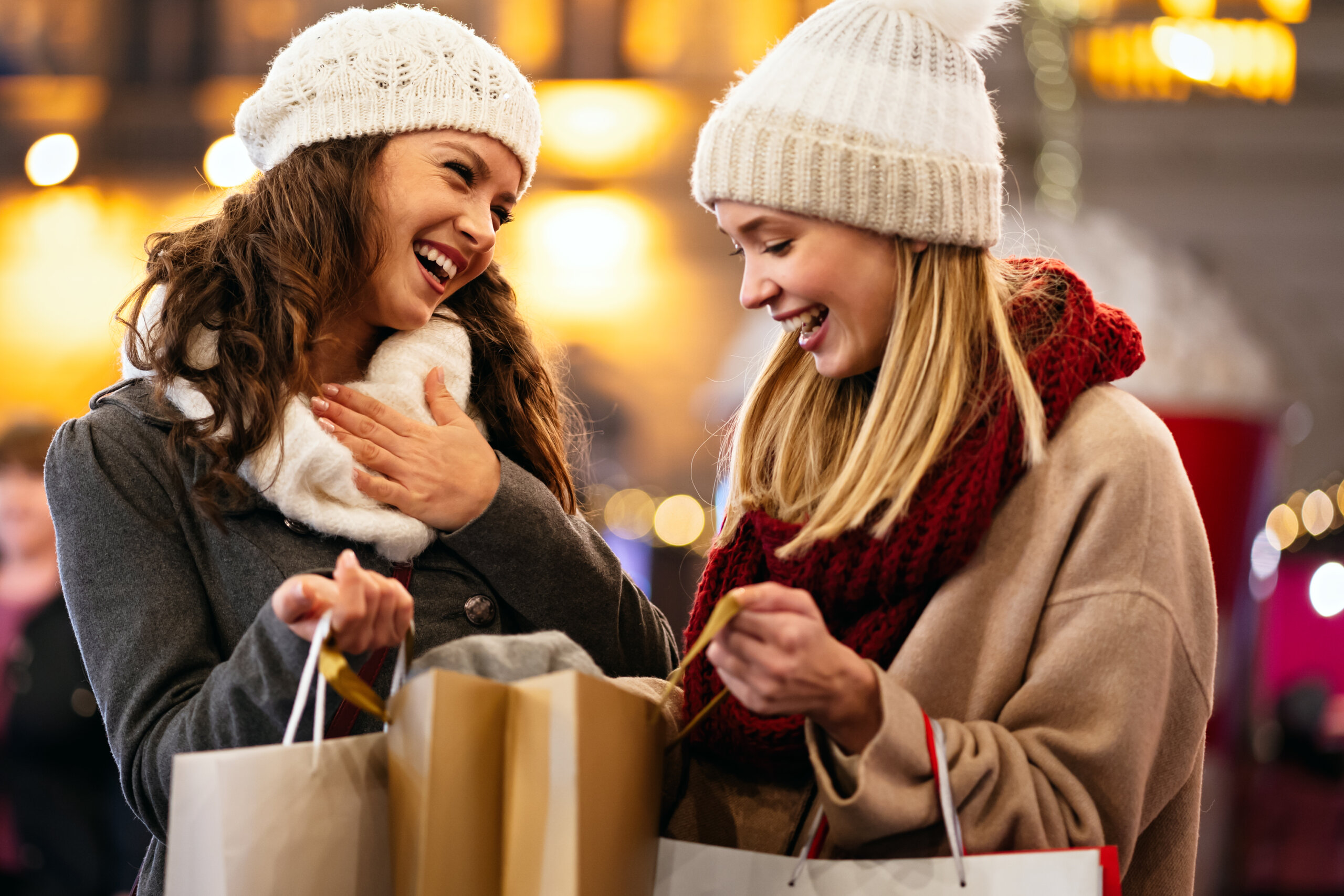 The holiday season is here and there are so many wonderful ways to celebrate this weekend in Franklin and Williamson County, Tennessee (November 17-19, 2023)! From holiday shopping experiences and visits from Santa to community events and opportunities to learn a new skill, keep reading to discover more about fun, local things to do this weekend!
Learn about local dining experiences, entertainment, shopping, and more at FranklinIs.com.

Friends of the Library in Franklin invites you to their book sale that will take place this Friday- Sunday at the Williamson County Public Library. This quarterly book sale benefits programs at the local library, so spend a couple hours browsing through different genres of books, games, music, and more!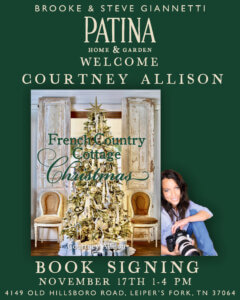 Brooke and Steve Giannetti's Patina Home & Garden in Leiper's Fork will be hosting Courtney Allison, author of French Country Cottage Christmas, this Friday afternoon. This festive book signing event will take place from 1- 4pm, featuring Allison's guide to decorating and entertaining for the holidays!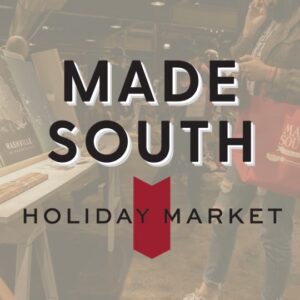 Made South's 9th Annual Holiday Market will be held in The Factory at Franklin this Friday from 5- 9pm and Saturday from 9am- 5pm. Sip festive cocktails, enjoy local food, experience live music, and get on top of your Christmas shopping at this holiday market with over 60 regional vendors and small businesses!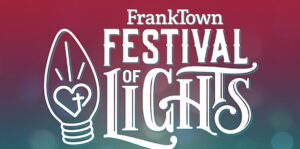 The FrankTown Festival of Lights will be returning to the Williamson County Ag Expo Center this Friday! The 1.5-mile drive-thru light show with over 200 displays synchronized to a Christmas radio station will run nightly from 5-9pm until December 31st. With plenty of unique events throughout the season, proceeds support FrankTown Open Hearts' mission to enhance the lives of at-risk youth through hands-on programming.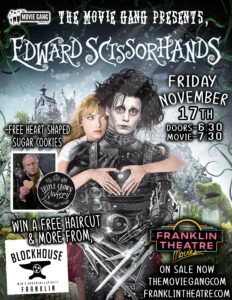 The Movie Gang will be showing Edward Scissorhands at The Franklin Theatre this Friday at 6:30pm. Get your tickets now to enjoy free heart-shaped cookies from Triple Crown Bakery and this legendary Tim Burton movie – you may even win a free haircut and merch from The Blockhouse! Hang with The Movie Gang this Friday at The Franklin Theatre.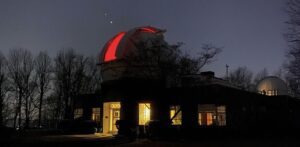 The Vanderbilt Dyer Observatory in Brentwood will be hosting their monthly Live Telescope Night this Friday evening from 7- 9pm. This astronomical event invites guests to view the observatory's exhibits, speak with astronomers, and use telescopes to look for various celestial objects in the sky, weather permitting – secure your tickets now!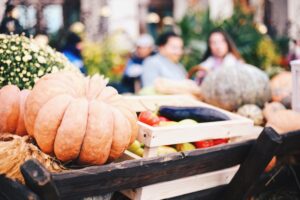 Farmers Markets (Nov. 18th)
These farmers markets encourage you to support local farmers, kitchens, and artisans every weekend! 
You will find

The Franklin Farmers Market

behind The Factory at Franklin every Saturday morning with vendors offering fresh produce, baked goods, handcrafted items, and local art.

The

Nolensville Farmers Market

takes place every Saturday morning at the Historic Nolensville School. Local farmers and artisans will offer seasonal foods and unique crafts!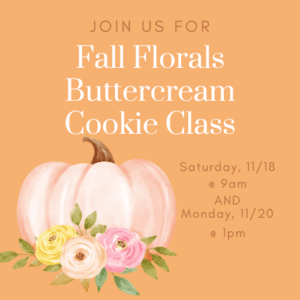 Sugar Drop Cafe & Dessert Boutique in Franklin will be hosting a Fall Florals Buttercream Cookie Class this Saturday morning at 9am. Inspired by the florals of fall, you will learn how to use piping tips and work with buttercream colors to make and decorate a delicious, eye-catching batch of sugar cookies!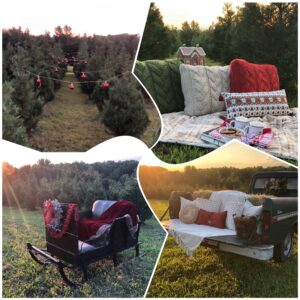 Pinewood Christmas Tree Farm in Franklin will officially open for the season this weekend! This local Christmas tree farm offers plenty of trees to choose from, wreaths, tree cutting services, photo opportunities, and more. They will be open every weekend until Dec. 17, leading up to Christmas, so create a new holiday tradition at the Pinewood Christmas Tree Farm!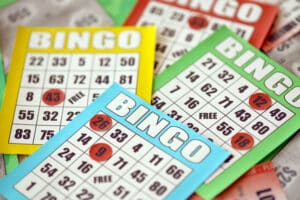 The John P. Holt Brentwood Library is hosting their monthly Bingo and Bagels event this Saturday morning from 10-11am. You are invited to enjoy this weekend morning with a fun game and breakfast – the winner will be taking home a prize! Register now for bingo with a side of bagels at the John P. Holt Brentwood Library! 
The Franklin Makers Market: Holiday Market will be held at the Westhaven Lakefront this Saturday afternoon from 11am- 3pm. Spend the afternoon at this family-friendly winter market, featuring over 60 local vendors, a cocktail bar, festive treats, photos with Santa, and so much more! Support small businesses and get ahead on your Christmas shopping at The Franklin Makers Market: Holiday Market!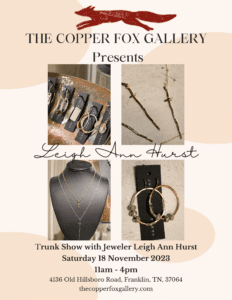 The Copper Fox Gallery in Leiper's Fork will be presenting a Trunk Show with artist and jeweler Leigh Ann Hurst this Saturday afternoon. From 11am- 4pm, you can browse through and shop for Leigh Ann Hurst's variety of art works and jewelry pieces at this local art gallery this weekend!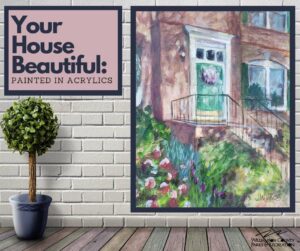 Williamson County Parks and Recreation will be hosting Your House Beautiful: Painted in Acrylics at the Franklin Recreation Complex this Saturday from 1- 3pm. Teens and adults of all experience levels are invited to paint a portrait of the building of their choice with acrylic paint this Saturday afternoon, led by an expert instructor!
Santa will be stopping by Sugar Drop Cafe & Dessert Boutique this Sunday from 1- 6pm. This exclusive, one-day-only holiday event includes private photo opportunities with Santa, cookie decorating, hot cocoa, and more! Each family will have 30 minutes with Santa and will receive digital images of their session within a week.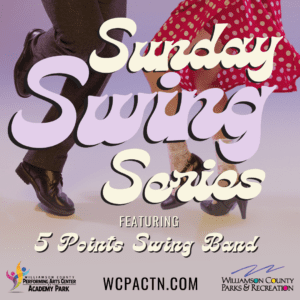 The Williamson County Performing Arts Center invites you to participate in their Sunday Swing. This Sunday afternoon, you can experience a crash course swing class at 2:30pm before hitting the dance floor to show off your new moves! Bring a partner and your dancing shoes to spend the afternoon dancing with Middle Tennessee's 5 Points Swing!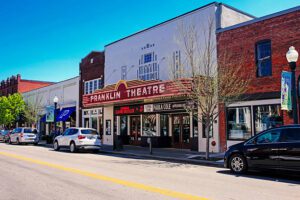 Live Entertainment 
Lee Roy Parnell: Lee Roy Parnell will be performing at The Franklin Theatre this Saturday at 8pm. 
Titans vs. Jaguars Viewing Party: The Factory at Franklin will be hosting a Titans vs. Jaguars Viewing Party at The Skylight Bar this Sunday at 12pm. 
Looking for something fun to do this weekend? Shopping for antiques or curious about a restaurant? Wanting to volunteer your time with a non-profit, or just stopping by downtown Franklin, TN for the day? Access it all on FranklinIs.com. We encourage you to browse through the Living, News, Entertainment, Family & Kids, Real Estate, Visit, Resources and Events Calendar sections. There is something for everyone! 
FranklinIs a website dedicated to all things Franklin, TN and Williamson County! Supporting local non-profits, businesses, residents and visitors, FranklinIs the go-to place for all your Franklin and Williamson County needs.