Things To Do This Week in Franklin & Williamson County, Tennessee (May 1-7)
Looking to get out of the house? Keep reading to discover some recommendations on events happening in Franklin and Williamson County, Tennessee (May 1st-7th)! Whether you're wanting to learn a new skill, shop at the local maker's market, enjoy a festival, or have fun with the kids, you will want to add these selections to your agenda!
Learn more about local dining experiences, entertainment, shopping, and more at
The Arts Council of Williamson County (TN) will be holding their monthly Art Crawl in historic downtown Franklin this Friday! This free event showcases Williamson County's local artists and allows the community to view and purchase all different types of art. Galleries and studios are dispersed throughout Franklin's historic downtown and many offer refreshments and live music! Enjoy your Friday night with family and friends at the FranklinArt Crawl! 
Breaking Benjamin will be performing at Franklin's FirstBank Amphitheater on May 3rd. Starting at 7:30, they will take the stage along with special guests BUSH and Another Day Dawns!
The Williamson County Public Library is celebrating Star Wars Day with a scavenger hunt, crafts, photo opportunities, and more engaging activities in Franklin! Kids of all ages are invited to dress as their favorite character and enjoy this event on May 4th from 4:40 pm- 6 pm. May the Fourth be with you! 
In honor of Star Wars Day, The Franklin Theatre will be showing Mel Brooks' comedy Spaceballs, based on the Star Wars movies, on May the fourth at 7:30 pm.
Gallery 202 will be showcasing new works from over 20 local, regional, and national artists! Stop by this Friday from 6 pm- 9 pm to take a look at the variety of talent at this local gallery!
The Franklin Makers Market will take place at The Factory at Franklin this Sunday from 12 pm- 4 pm. This free, family-friendly market in downtown Franklin features over 70 artisan vendors, live music, a craft cocktail bar, local food trucks, and more! Celebrate the spring season while walking around and finding a variety of unique treasures! 
The Friends of the Williamson County Public Library will be hosting a book sale in Franklin this weekend. If you're interested in browsing through pre-loved books, in search of your next favorite story, stop by this event from May 5th-7th! 
Farmers Markets (May 6th)
These local farmers markets prove the importance of contributing to your community and provide the perfect opportunity to support your local farmers, kitchens, and artisans! 
You can find

The Franklin Farmers Market

every Saturday morning behind The Factory at Franklin with numerous vendors offering fresh produce, baked goods, handcrafted items, and local art.

The

Nolensville Farmers Market

will be taking place every Saturday from 8 am- 12 pm at the Historic Nolensville School. Local farmers and artisans will offer fresh, seasonal foods and unique crafts! 
Interior Anthology (May 6th)
Interior Anthology in Franklin will be hosting a couple of classes on May 6th in celebration of Mother's Day. Stop by and craft the perfect handmade gifts for mom!  
Embroidery

: Interior Anthology's embroidery classes will take place at 10 am- 11:30 am and 12:30 pm- 1:30 pm. You will learn how to embroider designs onto a vintage tea towel, so bring your friends and enjoy some cocktails while making the perfect gift for mom!

Flower Arranging

: Their flower arranging class will be from 12 pm- 1 pm, and you will learn how to build a beautiful bouquet of flowers. Nashville Flower Market will take you through all the tips and tricks of creating the perfect Mother's Day bouquet!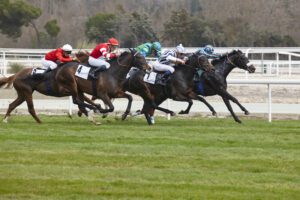 The Downtown Franklin Rotary Club will be hosting Jockeys & Juleps: A Kentucky Derby Party at The Park at Harlinsdale Farm on May 6 from 4 pm- 10 pm. Featuring a Kentucky Derby watch party, live music, auctions, catered dinner, and an open bar, funds from this event will benefit local and international charities! 
Travel back in time to 16th Century England with the Tennessee Renaissance Festival! This annual event will take place every weekend in May and includes a marketplace of handcrafted items as well as specialty food and drinks! Performers will offer themed entertainment in the forms of 16th-century music, knife throwing, sword fights, and more!
The Williamson County Performing Arts Center at Academy Park will be hosting All About Joel: A Billy Joel Tribute in Franklin this Saturday from 4:30 pm- 6:30 pm. Spend your Saturday evening with this musical tribute by David Clark to get swept back in time.
Owl's Hill Nature Sanctuary will be hosting a Dinner in the Forest this Sunday from 5 pm- 8 pm. Celebrate the natural beauties this season has to offer with an outdoor farm-to-table dinner and fresh cocktails in Brentwood. With over 2,000 species of local flora and fauna, this 300-acre nature sanctuary provides a great way to connect with the world around you! 
Looking for something fun to do this weekend? Shopping for antiques or curious about a restaurant? Wanting to volunteer your time with a non-profit, or just stopping by downtown Franklin, TN for the day? Access it all on FranklinIs.com. We encourage you to browse through the Living, News, Entertainment, Family & Kids, Real Estate, Visit, Resources and Events Calendar sections. There is something for everyone! 
FranklinIs a website dedicated to all things Franklin, TN and Williamson County! Supporting local non-profits, businesses, residents and visitors, FranklinIs the go-to place for all your Franklin and Williamson County needs.