Things To Do in Brentwood, Tennessee
Brentwood is a city in Williamson County, Tennessee in between Franklin and Nashville. Whether you are a Brentwood native or just passing through, there are plenty of things to do! From skating rinks and trampoline parks to nature sanctuaries and art studios, you can find it all in Brentwood, Tennessee! 
Learn more about local dining experiences, entertainment, shopping, and more at FranklinIs.com.
Brentwood Place is a shopping center featuring 46+ shops! With all different types of restaurants, clothing stores, gyms, salons, and boutiques, there is something for everyone! Next time you are looking to enjoy some nice weather, stop by and walk Brentwood Place! 
The Brentwood Skate Center offers plenty of fun weekly events! Here is their current schedule: 
After School Skate (open to the public) on Tuesdays from 4:30pm-7pm

Reserved for private events on Wednesdays 

Retro Skate Night on Thursdays from 6pm-9pm

Fast-paced skating on Fridays and Saturdays from 7pm-10:30pm

Family Day (caters to beginner skaters) on Sundays from 2pm-5pm

Adult Night (18+) on the first Sunday of every month from 7pm-10pm
This roller rink also has a snack bar, arcade games, DJs, and fun light effects. Try out a new hobby or hone your skills at the Brentwood Skate Center! 
Crockett Park is a 164-acre park in Brentwood, Tennessee with a number of attractions including the Eddy Arnold Amphitheater, the Cool Springs House event venue, sports fields, nature trails, and a playground! With all of these activities as well as their annual Brentwood Summer Concert Series and 4th of July Celebration, you are sure to find something going on at Crockett Park!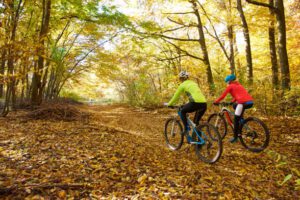 Deerwood Arboretum & Nature Center
The Deerwood Arboretum & Nature Center is located on 27 acres bordering the Harpeth River and hosts a variety of wildlife! You can explore the native wildlife with their bike paths, jogging trails, ponds, and wildflower meadow. With over 60 species of animals and over 69 species of trees, there is always something new to see! 
DEFY Nashville is a trampoline park and amusement center located in Brentwood! With activities such as battle beams, dodgeball, obstacle courses, ziplines, and more, DEFY promotes individuality and independence. This trampoline park is the perfect place to spend a cold or rainy day! 
The Vanderbilt Dyer Observatory is located in Brentwood and offers ticketed tours, telescope nights, "Meet the Astronomer" evenings, their Bluebird on the Mountain concert series, and more! Book a trip to the Dyer Observatory to learn something new about astronomy and the observatory's history or attend one of their live performances for a night of entertainment under the stars! 
With 32 acres of land, Granny White Park offers a variety of activities! Featuring walking trails, athletic fields, a pavilion, playground, and a new large area for kids to play, this Brentwood park has everything you need to spend a good day outdoors! 
Hill Center Brentwood has been serving Williamson County as a local shopping destination for more than 30 years! Whether you are on the hunt for a new hair stylist, a fun workout, or some new clothes and accessories, you will find what you're looking for at Hill Center Brentwood!
WCPR Brentwood Indoor Sports Complex
Williamson County Parks and Recreation's Indoor Sports Complex in Brentwood offers a variety of activities, ranging from fitness and sports to arts and crafts! Featuring a training pool, tennis courts, and group fitness classes as well as art, theater, and dance classes, this is the go-to place to hone your skills or try out a new hobby!
The John P. Holt Brentwood Library
The John P. Holt Brentwood Library is a thriving community center committed to lifelong learning! Known as the "crown jewel" of Brentwood, this library provides access to over 165,000 books as well as audio books, DVDs, music, and online resources with the purchase of a library card! Stop by The John P. Holt Brentwood Library, there's always something new!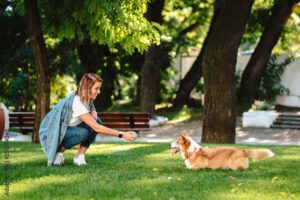 Miss Peggy's Bark Park is located in Tower Park and offers two separately fenced areas for your dogs to play! The area catered towards larger dogs is 1.5 acres and the area for smaller dogs is a little more than half an acre. Both areas offer water stations, shaded benches, and hydrants so you and your furry friends can have the best experience possible! 
The Monkey's Treehouse provides children with both enrichment and fun. With open play on a large indoor playground and a number of explorative play classes to choose from, children are entertained and engaged for hours while parents are able to work or run errands!
Owl's Hill Nature Sanctuary is a non-profit organization dedicated to preserving the over 2,000 native species living on their Brentwood property of more than 300 acres. Visitors of all ages are invited to explore the flora and fauna thriving among their hills, ponds, meadows, and forests through their monthly events, workshops, and tours! 
This art studio provides you with glass and mosaic tile to create your own work of art on canvas or wood! Suitable for all ages and skill levels, Spark Art invites you to relax and make memories with friends and family while creating your own masterpiece!
Looking for something fun to do this weekend? Shopping for antiques or curious about a
restaurant? Wanting to volunteer your time with a non-profit, or just stopping by
downtown Franklin, TN for the day? Access it all on FranklinIs.com. We encourage you
to browse through the Living, News, Entertainment, Family & Kids, Real Estate, Visit,
Resources and Events Calendar sections. There is something for everyone!
FranklinIs a website dedicated to all things Franklin, TN and Williamson County!
Supporting local non-profits, businesses, residents and visitors, FranklinIs the go-to
place for all your Franklin and Williamson County needs.