The Franklin Theatre Announces Robust 2021 Holiday Season Line-up
Cherished Classic Movies and Diverse Live Performances
Invite the Community to Celebrate the Season
FRANKLIN, TN (November 5, 2021) – The Franklin Theatre is excited to announce the return of holiday season programming. After being closed in 2020 due to the pandemic, the annual holiday movie showings have returned to delight audiences with fan-favorites like It's a Wonderful Life, Elf, Christmas Vacation, How the Grinch Stole Christmas, Polar Express and more on the Franklin Theatre's large screen from November 26th through New Year's Eve on December 30th.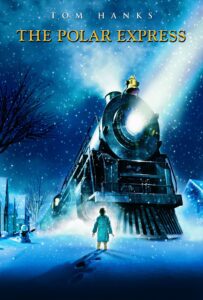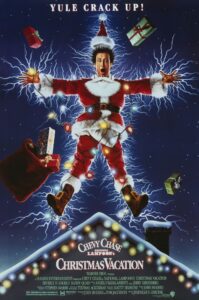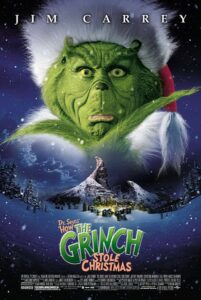 The live holiday concert schedule kicks off with the award-winning bluegrass group Dailey & Vincent on November 30th and goes through Tommy Howell's Cowboy Christmas on December 20th. Other live holiday performances include an eclectic mix of rock, Broadway, country, theatre, and more with Jim Brickman, Jars of Clay, Studio Tenn's A Christmas Carol, and The Gatlin Brothers to name a few. With this robust holiday line-up, there's something for everyone to enjoy.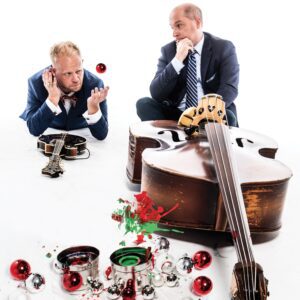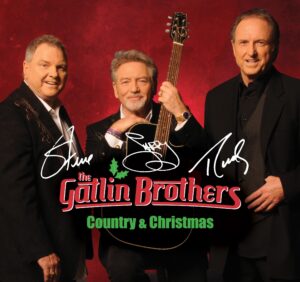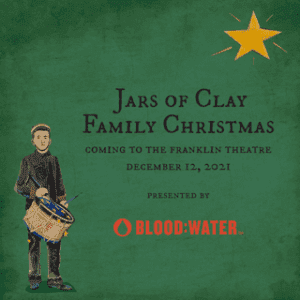 "Seeing beloved holiday shows at The Franklin Theatre has become an annual tradition for many in the community," said Meg Hershey, Vice President and Chief Operating Officer at the Heritage Foundation of Williamson County, parent organization of the nonprofit Franklin Theatre. "Whether dressing up as Cousin Eddie from Christmas Vacation, or hearing your favorite artist interpret seasonal favorites, we love contributing to the holiday spirit in Williamson County."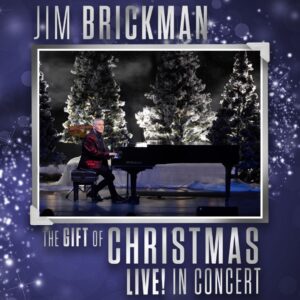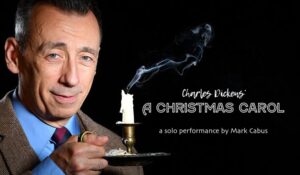 The Franklin Theatre Live series presented by Jackson® and other performances in the 2021 holiday season include:
Dailey & Vincent: The Spirit of Christmas*
Nov. 30, 2021; 7 PM
Dailey & Vincent has garnered world-wide attention with their national, top-rated television series, "The Dailey & Vincent Show," on RFD TV for 4 years running and over 1,000 airings of their PBS special "Dailey & Vincent ALIVE – In Concert."
Jim Brickman: The Gift of Christmas*
Dec. 5,2021; 2 PM, 7 PM (Q & A at 4 PM, 9 PM following both performances)
Jim Brickman, the multiple Grammy nominated songwriter and piano sensation is back this festive season with his annual holiday tour "The Gift of Christmas," a magical evening celebrating music, love and family.
Christmas with Patrick Thomas*
Dec. 6, 2021; 7 PM
A multi-instrumentalist, songwriter, powerful vocalist, and writer of The Battle of Franklin musical, Patrick Thomas has spent 20 years crafting a sound that can only be described as uniquely his own.
Emily West & The Whiskey Wolves*
Dec. 10, 2021; 8 PM
Emily West brings her lovingly-curated, one of a kind Christmas magic, filled with her own seasonal compositions, songs from her new record Dear Diary,and all the classics.
Studio Tenn's A Christmas Carol
Dec. 11, 2021; 2 PM, 7 PM
In this ingenious adaptation, actor-writer-director Mark Cabus takes on more than 18 characters — from Scrooge to Marley's Ghost, Mr. Fezziwig, Bob Cratchit and even Tiny Tim — engaging audiences with his quick wit and sharp skills, capturing the haunting tale of an angry, old man bound to save his shrunken heart.
Jars of Clay Family Christmas Show
Dec 12, 2021; 2 PM, 7 PM
Rock group Jars of Clay will perform their Family Christmas Show for both in-person and livestream audiences, with a generous portion of all livestream ticket tiers will benefit Blood Water Mission.
Christmas with the King: A Holiday Tribute to Elvis
Dec 13, 2021; 7 PM
Starring world champion Elvis tribute artist COTE DEONATH with the David Fontana Band (David is the son of Elvis' drummer DJ Fontana!). The 3rd annual show features costume changes, a visit by Santa Claus and 25 of the King's biggest hits plus Christmas classics synonymous with Elvis.
Steve Wariner: Feels Like Christmas Time*
Dec 14, 2021; 7 PM
Singer/songwriter/storyteller and multi-instrumentalist, Steve Wariner, has achieved 14 No. 1 songs and more than 30 Top Ten hits, including such classics as "Holes in the Floor of Heaven," "Life's Highway," "The Weekend," "I'm Already Taken," "I Got Dreams," "Small Town Girl," "Two Teardrops," "Some Fools Never Learn," "Lynda," and more.
The Gatlin Brothers: Country & Christmas*
Dec 17 & 18, 2021; 8 PM
The legendary Gatlin Brothers are back and just in time for Christmas!  Celebrating over 60 years of entertaining audiences in some of the world's largest venues and from some of the most iconic stages, The Gatlin Brothers will be performing some of their biggest hits and favorite holiday tunes in a Christmas show to remember.
Tommy Howell's Cowboy Christmas*
Dec 20, 2021; 7 PM
Join Tommy Howell (famed actor C. Thomas Howell) and special guests Riders In The Sky, Ben Issacs, Jenee Flowers, and Mike Rogers for an evening filled with original music, Christmas tunes and amazing storytelling to fill the air as we celebrate the Holidays!
*A part of The Franklin Theatre Live series presented by Jackson.
Movies in the 2021 holiday season include:
How the Grinch Stole Christmas (PG)
Nov 26, 2021; 2:30 PM
A Christmas Story (PG)
Nov 26, 2021; 7 PM
Elf (PG)
Nov 27, 2021; 2:30 PM
National Lampoon's Christmas Vacation (PG-13)
Multiple Showings
Trading Places (R)
Nov 28, 2021; 7 PM
Arthur Christmas (PG)
Dec 4, 2021; 10 AM
Christmas in Connecticut
Dec 7, 2021; 2:30PM, 7 PM
Polar Express (G)
Multiple Showings
White Christmas
Multiple Showings
It's a Wonderful Life (PG)
Multiple Showings
Little Women (PG)
Multiple Showings
Love Actually (R)
Multiple Showings
New Year's Eve (PG-13)
Multiple Showings
When Harry Met Sally (R)
Dec 30, 2021; 7 PM
Additional movie showings will be added, Individual tickets and to all holiday season performances and movies are now available at www.FranklinTheatre.com, by calling 615-538-2076 or at the box office.
ABOUT THE FRANKLIN THEATRE
Following a complete restoration and rehabilitation by the Heritage Foundation of Williamson County in 2011, the historic Franklin Theatre (Est. 1937), re-opened its doors as a state-of-the-art live music venue featuring performances by world-renowned artists.  The theatre also honored its heritage by continuing to show movies. The Theatre's mission is to provide world-class, diverse performing arts experiences to residents and visitors alike and to be a platform for local philanthropic engagement and education, all delivered with unparalleled guest service.
For more information about The Franklin Theatre, visit  www.franklintheatre.com.
ABOUT THE HERITAGE FOUNDATION OF WILLIAMSON COUNTY
Since 1967, the Heritage Foundation of Williamson County has been dedicated to preserving Williamson County's architectural, geographic and cultural heritage as well as promoting the ongoing revitalization of downtown Franklin in the context of historic preservation. Notable projects include The Franklin Theatre, Roper's Knob, parts of the Franklin battlefield and the Old, Old Jail. The Foundation brings county history to about 3,000 school children each year through the Heritage Classroom program as well as walking tours of downtown Franklin. Events and festivals produced by the Heritage Foundation such as Main Street Festival, the Heritage Ball, Pumpkinfest and Dickens of a Christmas bring hundreds of thousands of locals and visitors to downtown Franklin each year. The Heritage Foundation owns and operates The Franklin Theatre, the Downtown Franklin Association, and the organization's newest division and current restoration project, Franklin Grove Estate & Gardens. For more information about the Heritage Foundation, visit www.williamsonheritage.org.
ABOUT JACKSON
Jackson® is committed to helping clarify the complexity of retirement planning—for you and your clients. Our range of annuity products, financial know-how, history of award-winning service and streamlined experiences strive to reduce the confusion that complicates your clients' plans. We believe by providing clarity for all today, we can help drive better outcomes for tomorrow. For more information on Jackson, visit www.jackson.com.
 # # #