Summer Camp Guide for Children & Teens
This summer is packed with amazing opportunities for children and teens. Below you will find day camps and away camps, opportunities for horseback riding, rock climbing, canoeing, educational options, arts and crafts, swimming, hiking and so much more! With so many things to do in Franklin, TN and beyond, your children are sure to have a fabulous time and make some wonderful memories. Please click on logos below to find out more about what each program has to offer children and teens.
If you are a camp or summer program that would like to be featured on this page, please let us know! Email: info@franklinis.com.
Here are some of the top summer camps for kids and teens in Franklin, Nashville, and beyond!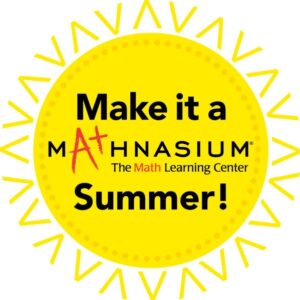 Mathnasium of Franklin | 539 Cool Springs Blvd., Ste. 105 | Franklin, TN 37067 | 615-682-1402
With schoolwork at a standstill, this summer is the perfect time to catch up or get ahead! According to researchers at Johns Hopkins University, students "lose about two months of grade level equivalency in mathematical computation skills over the summer months." Our summer programs are designed to prevent summer learning loss, and will give your child the math skills needed to succeed in their upcoming school year. We have locations in Brentwood and Nolensville, Tennessee as well!
We offer Customized "Power Math Workout Programs". We'll help you choose the summer Power Math Workout Program that's right for your child: fractions, multiplication, problem-solving, algebra readiness, geometry, and more. Bring your child to our center on the days and hours convenient for you! There are no scheduled lessons. We'll work with your vacation schedule.
Learn more at Mathnasium Franklin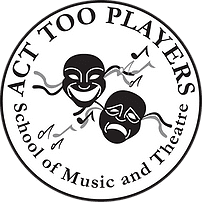 Act Too Players | 1113 Murfreesboro Rd, Unit 119, Franklin, TN 37064 | 615-294-0667
The Act Too Players have worked hard to create the premiere summer theatre program to meet the creative needs of youths ages 3 to 18 while providing practical hours for easy scheduling for parents. Each summer, Act Too Players offers a combination of weeklong day camps, mini-sessions, and our full production summer intensives taught by the best in the Nashville theatre industry. Every student gets the opportunity to rehearse with the best directors, musical directors, and technical staff. Our goal is to instruct your child on the art of theatre while providing a fun, safe, environment. Our theatre summer camps are ideal for Franklin, Brentwood, Spring Hill, Nashville, and Murfreesboro, Tennessee, but have students as far as Alabama enrolled in our program. We pride ourselves in our well-respected prestigious training program and look forward to giving your star the best theatrical experience in Middle Tennessee.
Brentwood Academy | 219 Granny White Pike, Brentwood, TN 37027 | 615-373-0611
Brentwood Academy offers summer day camps for boys and girls in Kindergarten through high school. Brentwood Academy offers many camps in the areas of sports, fine arts, and academics with themes like Slime Time, Basketball, Tennis, Introduction to Robotics, Cooking, Camp Game Time, Dance, Science Field Trips, and more! Learn more here!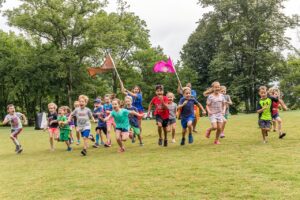 Deer Run | 3845 Perkins Rd., Thompson's Station, TN 37179 – 615-235-5588
Deer Run offers Premier Day and Overnight Summer Camps for age 5 to completed 10th grade and Customized Family Camps Year-Round. A few things we're sure of at Deer Run: Being outside is good. Being outside with family and friends, growing closer to God, and trying new things is really good. To learn more about their Summer Kids Youth Camps and Summer Family Camps click here.
Deer Run is a nondenominational Christian Camp and Retreat Center situated on 100 acres of private scenic wooded property in middle Tennessee only 10 miles southwest of historic downtown Franklin and less than 40 miles from downtown Nashville.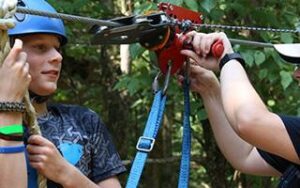 YMCA Camp Widjiwagan | 3088 Smith Springs Rd., Antioch, TN 37013 | 615-360-2267
Voted the Number 1 Day Camp by Nashville parents! Camp Widjiwagan provides much more than a memorable experience for your child. In each of our programs, your child forges relationships, builds character and returns home inspired. Camp Widjiwagan offers Traditional Day Camps, Ranch Day Camps, and Specialty Day Camps. Click here to learn more about Camp Widjiwagan!
Battle Ground Academy | 150 Franklin Road, Franklin, TN, 37064 | 615-794-3501
Battle Ground Academy Summer Camps
Battle Ground Academy is home to a robust camp program for children ages four and up. We have something for everyone this summer! Camps range from academic to athletics, enrichment and art – all age appropriate and directed by a BGA coach/teacher or camp professional.
More information here
!
Franklin Road Academy | 4700 Franklin Pike, Nashville, TN 37220 | 615-369-4567
SUMMER CAMPS
FRA offers a variety of summer programs that nurture and develop students' passions. Each summer, over 600 students from the greater Nashville area spend between one to six weeks on campus, enjoying thoughtful and engaging camp experiences for enrichment and fun. Whether you are looking for a sports camp, a full-day option for your preschooler, or an academic experience, we have something for everyone.  Our goal is to deliver a positive and seamless experience for campers and their families. More information here!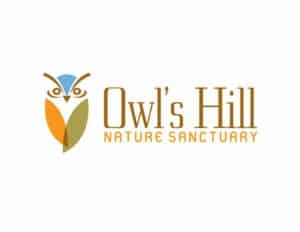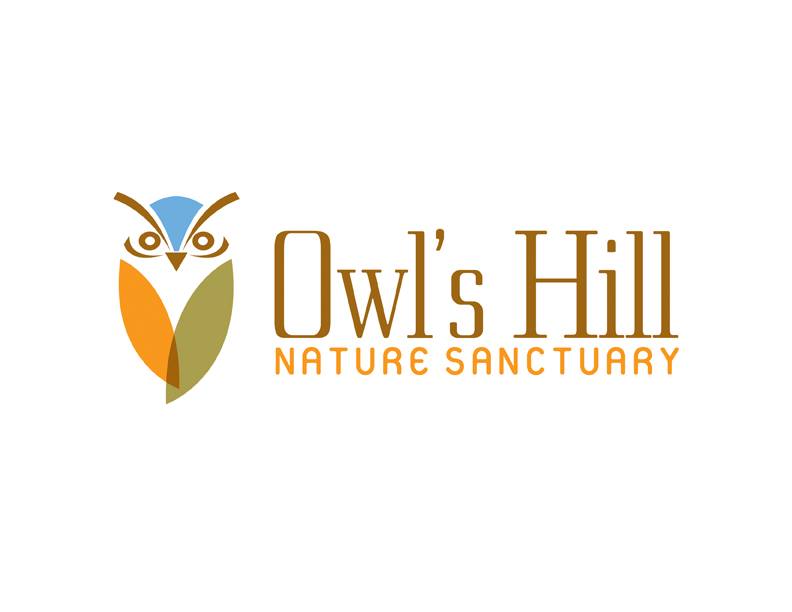 Owl's Hill Nature Sanctuary | 545 Beech Creek Road South, Brentwood, TN 37027 | 615-370-4672
For over twenty years, Owl's Hill has offered a variety of camps in Brentwood to children of all ages. With 300 acres to explore, from our natural play area to the creeks and ponds, campers are able to experience nature in a truly unique way.
Owl's Hill is a nature sanctuary that provides a protected home for native wildlife and inspires exploration and lifelong environmental conservation.
Summer Camp offers learning experiences that deepen the appreciation for the outdoors and encourages stewardship of the environment. Spring Break and Summer Camps offer a variety of outdoor activities including live animal presentations, creating crafts, building eco-structures, catching critters, and hiking ridges to beautiful views. Campers bond with like-minded campers and expand their nature knowledge. 
Camps are limited in size so each child receives individual attention. Registration includes a camp shirt (summer sessions only). Campers bring a lunch Monday through Thursday. Snacks are provided daily. All summer camps conclude with a Friday hotdog lunch, frozen dessert, and water games. Learn more here.
Sugar Drop Franklin | 574 Franklin Road, Suite #110, Franklin, TN 37069 | 629-202-6949
​Camp Sugar Drop – Kids + Cooking = messes
Our dream behind Camp Sugar Drop was to create a safe, hands-on kitchen-classroom environment where kids can come meet a friend, play with food, make some messes, learn new skills, and have fun! Sugar Drop hosted its first Camp Sugar Drop with four weeks of international menus including stops in France and Italy. Students were able to create sauces, pastries, and other desserts from each county with hands-on instruction during each recipe. Sugar Drop followed up with a winter camp where students took a three-day journey into the sugar world, then spent nine weeks during the summer with back-to-back sold-out camps where students were able to dive into the same fun and hands-on kitchen experience.
Sugar Drop has continued hosting summer camps each year with original themes and unique concepts to make each week a different experience. The result? A repeat of customers year after year, sometimes more than once in the same summer. Each summer, new friendships are formed, fun is had, and loads of sugar is created in every form imaginable!
The goal of Camp Sugar Drop is to encourage kids to play with their food! We want to support the dreamers – those who want to own their own bakery or go on to be the next Great Baker! Our camp allows for students to learn the workings of a real commercial kitchen with step-by-step instructional teaching. We want students to use food, especially sugar, as an edible canvas to create whatever they can imagine, all while learning a variety of techniques, including mixing, baking, knife work, cleanliness, and much more.
Do your children love the deep blue sea and all things related to art? Register your kiddos for Ms. Nancy's Under the Sea Art Adventure camp! This summer, your kids can spend a week creating under the sea art, treasure maps, and painting underwater creatures and they will have the chance to make an under the sea plaster mask. 
When you register for both classes, Ms. Nancy's Art Camp offers a $25 discount. For more information you can email Amber Morris at Amber.Morris@williamsoncounty-tn.gov. 
Do you have some younger kids who are absolutely superhero obsessed? If so, this SuperHero Training Academy might be a good summer stop for your children! With a one time flat fee of $135, as well as a $25 supply fee, your young campers will be able to become immersed in the universe of their favorite Marvel and DC super heroes.
This summer, let your kids take part in exciting new missions while they enjoy making new friends, memories and obtain their own personalized superhero certificate. During SuperHero Training Academy, a different super hero will work with your kids to provide superhero training on good manners, teamwork, confidence, and self-expression through fun crafts, games, and activities. To learn more or register, feel free to contact Alison Worden at Alison.Worden@williamsoncounty-tn.gov.
If your children are less into arts and crafts and more into getting physical with some summer sports, don't worry! Williamson County Park & Recreation offers sports camps for students of all ages throughout June and July. Basketball camp is designed to be a fun way to introduce the sport of Basketball to new players. Register your kiddos now!
Offered in June and July at Crockett Arena in Brentwood, Williamson County Park & Recreation's Flag Football Camp can be a fun, outdoor adventure for your children this summer. Hosted by Ron Carter, a former Baylor University football star, this Flag Football Camp will cover basic athletic and flag football skills.
Your campers will be able to receive instruction in throwing technique, catching drills, route running, as well as running form and muscle development. After your kids have learned all they need to know about flag football, you can join them after camp for a fun scrimmage game!
Are your kids less into hands-on sports, and more into tennis rackets? If so, this Williamson County Tennis Camp is the place your children will want to be this summer. This camp will be hosted on June 26-29 from 9-12 pm at Williamson County Park & Recreation's Franklin Recreation Complex.
Led by Jonathan Hains, an USPTA Elite Professional, your campers will be able to develop a wide variety of tennis skills and get to enjoy their summer outdoors with new friends and talented coaches.
Gentry's Farm Franklin, Tennessee | 1974 New Highway Ninety Six West, Franklin, TN 37064 | 615-794-4368
Gentry's Farm Franklin, Tennessee Summer Camps. Each summer we offer a fun filled Summer day camp for children who have finished kindergarten through the sixth grade. JUNIOR CAMP is for children  who have finished kindergarten through second grade. SENIOR CAMP is for children who have finished third grade through sixth grade. Applications are sent via email each February and camp usually fills up quickly. Find out more by clicking here.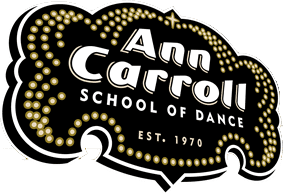 Ann Carroll School of Dance | 93 Seaboard Ln, Unit 201, Franklin, TN 37027 | 615-790-6468
Ann Carroll School of Dance's Summer Camp is a camp for all ages! They have a great variety of summer camps and training programs for the summer. Every week is different so be sure to check out each one and sign up all summer long! Ballet, hip hop, tap, jazz, musical theater performance, choreography, and contemporary workshops are available. Learn more about their Summer Camps here!
The Ann Carroll School of Dance's mission is to educate, inspire and create. They do this with knowledge, energy and love. They provide a well-rounded dance experience taught by educated, passionate instructors. All are welcome and all are loved.

Barefoot Republic Camps | Nashville, Brentwood & Franklin, TN 615-599-9683
Barefoot offers sessions for everyone in your family because they believe the camp experience is not just for young kids, but kids at heart too.
Barefoot Republic offers day camp, overnight camp, family camp and winter camp options for campers. Barefoot brings diverse programs together with a diverse group of campers to create an amazing camp experience while honoring God and sharing the good news of Christ's reconciling love with the world.
Barefoot's office is located at 2316 Hillsboro Rd., in Franklin, but they offer camps in Nashville, Brentwood, Franklin and other locations in Middle TN and beyond!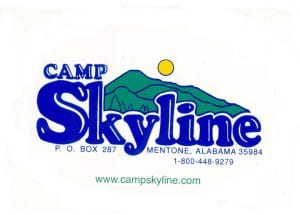 Camp Skyline Christian Girls Camp | 4888 Alabama 117, Mentone, AL 35984 | 800-448-9279
Camp Skyline is a private girls' camp founded on the principles of Christian Leadership. Camp Skyline offers 1 and 2-week sessions where girls in grades 1-11 strengthen their faith, make new friends, and honor old traditions. From archery to horseback riding, sports to waterfront, to the amazing circus, our summer camp has a lot for kids.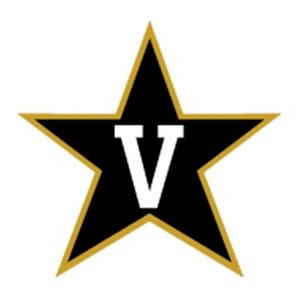 CampVandy | 2301 Vanderbilt Place, Nashville, TN 37240 | 615-343-6627
CampVandy, the Rec's Summer day camp includes active and recreational programming for campers ages 5-12. At CampVandy campers will learn new skills and stay fit. Campers climb the rock wall, swim in the pool, play field games, participate in fitness classes, make arts and crafts, and much more!
Cheekwood Summer Camps | 1200 Forrest Park Drive, Nashville, Tennessee 37205 | 615-356-8000
Cheekwood Estate & Gardens – Voted Nashville Parent's Best of Parenting (2022) : Best Local Day Camp in Nashville
Nashville's Favorite Summer Camp for Kids! Cheekwood has an entire summer of fun and fresh classes to engage and inspire every young artist! Kids ages 5-15 can explore the gardens, make masterpieces and more! Calling all young botanists, artists, and ecologists – Cheekwood has the perfect camp for you! Your camper's talents are sure to bloom this summer with a series of full-day and half-day camps focused on art and nature including drawing, painting, clay, sculpting, ecology, gardening and more. Learn more about Cheekwood's Summer Camps here! For questions about Cheekwood Summer Camp email education@cheekwood.org or call (615) 353-2151.
Expression City | Franklin, TN, Brentwood & Nashville | 615-678-4739
Expression City Arts – Programs feature music, dance, art, theatre, improv, circus and artistic professional development. Make Summer a Showstopper! Whether it's the opportunity to try something new, keep your skills fresh or just have fun being creative, our Summer Camps are just the ticket. Learn real performing arts skills from professional performers! Our fun-filled summer camps offer a great opportunity to try something new, keep your skills fresh, or just have fun being creative. Make your summer a showstopper at Expression City's circus and musical theatre summer camps!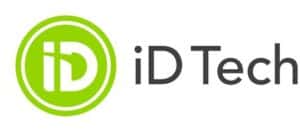 iD Tech Camps | Held in Nashville at Vanderbilt 
At iD Tech Camps, ages 7-17 learn to code, design video games, mod Minecraft, create with Roblox, engineer robots, print 3D characters, work with AI and machine learning, build laptops, learn about cybersecurity, and more! Held at Vanderbilt and 150+ locations nationwide. This summer, your child can explore a prestigious campus, make new friends as they master new tech skills, and join a community of 350,000 iD Tech alumni. Learn more about iD Tech camps today!
Creekside Riding Academy and Stables | 2359 Lewisburg Pike, Franklin TN 37064
Creekside Riding Academy and Stables Summer Horse Riding Camp is Where Horse LOVERS Come to Camp!!
FUN FACTS ABOUT OUR HORSE CAMP:
Most campers ride an average of 3 to 4 horses each day and…
Ride in 4 Different Scenarios each day: Instructor led Riding Lessons-  for Proper Technique, Hop-on-Hop-off – try various Horses & Saddles, Bareback Riding- for Balance, and Trail Riding- Shady, cool fun- Ride into Rutherford Creek.
Ride on 5 Different Terrains: Large Sand Arena, Round pen, small arena, Grass field with X-country obstacles, Tree lined nature trail and  Creek bed and gravel slope areas.
Learn Safety around the Barn including: Leading & handling a horse from the ground, Horse & hoof care, Grooming & Tacking, How to Longe a horse, and Scavenger Hunts, arts & crafts about horses & behaviors.
Our Horses are experienced! Most have been in our camp program for over a decade or more. They live here year round- they are loving pets 🙂 They give riding lessons on the weekends during the year.
Beginner, Intermediate & Advanced Riders come to Camp: Lessons are separated by age & experience, Beginners have extra assistance w/ Jr counselors on the ground, Team games on horses are geared to all levels (walk, trot or canter), Jump/canter lessons are tested into by skill, and Trail rides are beginner level & guided.
Click here to learn more about Creekside's Summer Riding Camps!
Let It Shine Gymnastics | 1892 General George Patton Dr., Franklin, TN 37067 | (615) 369-3547
Let it Shine is known for one of the best summer camps around for a reason! Activities are endless between 55,000 sq ft of gymnastics and ninja equipment along with outdoor play and water activities in Franklin!
Trampoline  •  Obstacle Courses   •  Rope Swing  •  Zip Line  •  Tumble Track  •  Bounce House  •  Water Slides  •  Games  •  Relay Races  •  Theme Weeks •  MUCH MUCH MORE! Our Extended Care program is extra hours available before and after the camp day. Ages 3*- 5  are welcome in our Pre Camp. Ages 5 – 12  will love our Big Camp.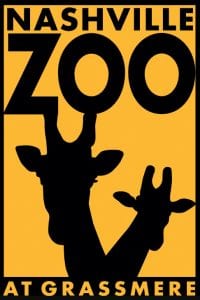 Nashville Zoo Summer Camps | 3777 Nolensville Pike, Nashville, TN 37211 |615-833-1534
Nashville Zoo is proud to offer award-winning camps, classes and group programs to connect the community with nature. Campers in grades K-12 can join us for day camps full of Zoo favorites and new adventures! Join us at the Nashville Zoo to experience animals, education and fun! All camps incorporate animal trail exploration, games, crafts, WILD hands-on activities and up-close animal encounters. Most camps run from 9am to 3pm each day, with before-care available starting at 7:30am and after-care available until 5:30pm for an extra fee. Click here for more information on Nashville Zoo Summer Camps!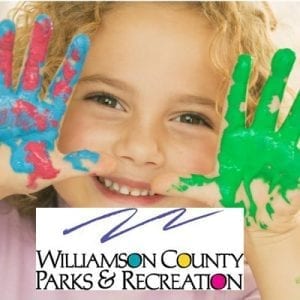 Williamson County Parks & Recreation | 1120 Hillsboro Road | Franklin, TN 37064 | (615) 790-5719
Williamson County Parks and Recreation is pleased to present a line up of hundreds of summer activities for kids ages 2 1/2 to 17. Their wide variety of summer programs include: Rhythm & Spirit Dance Camps, Theatre Camps, Arts & Crafts Camps, Engineering for Kids, Brickeology, Pre-School/Kinder Prep, Music, Mr. Bonds Science, Primrose Sewing, RoboThink- Build and Play with Robots ,Cooking/Culinary,Timberland Park Day Camp, Summer Sports Camp,and Chess Camp
Learn about WCPR's great summer programs here!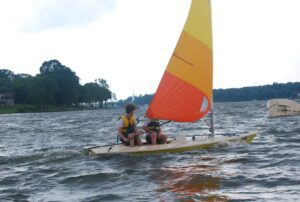 Nashville Sailing Foundation | Hermitage, Tennessee  37076 | 615-260-7405
The Nashville Sailing Foundation has offered Youth Sailing in Nashville for more than 30 years. Ages 7 to 17, Monday to Friday, 9am to 4pm (no before or aftercare is provided).  All levels of experience are welcome!  We sail several types of boats, including Optimist Prams, Lasers, RS Zest, and RS Feva sailboats.  Sailors will be assigned to boats according to age and skill level. You will receive more information on what to bring to camp, drop off, and pick up procedures one week before your camp starts. NO SAILING EXPERIENCE NECESSARY! Learn more here!
REQUIREMENTS:
Ability to swim:  swim tests will be given on the first day of your session
Coast Guard approved Personal Flotation Device (PFD) – a lifejacket
Closed water shoes (no flip flops)
We will have snacktime and lunchtime, but no food will be provided.  Please pack enough snacks, lunch, and water for the day!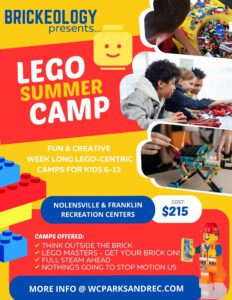 Lego Summer Camp |WCPR's Franklin & Nolensville Rec Centers | 615-790-5719
Brickeology will be hosting Lego-themed camps this summer! Children ages 6-13 are invited to bring their own Lego creations to life, compete in a variety of Lego-themed challenges, and make stop-motion Lego movies! Camps are open to all skill levels and will run throughout June and July.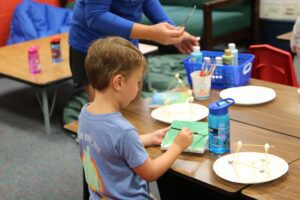 Harding Academy | 170 Windsor Drive, Nashville TN 37205 | 615 356 5510
Harding Academy offers in-person summer programs for students entering PreK through eighth grade. All students must be 4 years old by August, 2021 to register. Harding offers extended morning care from 7:30-8:30 AM and afternoon extended care from 3:00-4:00 PM The cost is $50 per week for morning OR afternoon care. The cost for both extensions is $90 per week.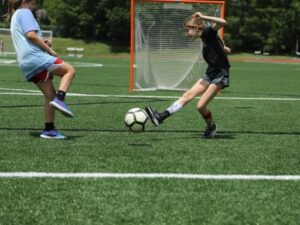 Harpeth Hall | 3801 Hobbs Road Nashville, TN 37215 | 615-297-9543
Arts, athletic, and academic adventures await your daughter at Harpeth Hall in Nashville. Each summer, Harpeth Hall welcomes more than 1,400 girls to campus for fun and unforgettable camp experiences. We offer opportunities for budding entrepreneurs and future female CEOs, clothing designers and computer coders, poets and dancers, and princesses and wizards. And that's just the beginning. Learn more here.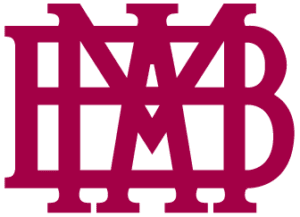 Montgomery Bell Academy |4001 Harding Road, Nashville, TN 37205 | (615) 298-5514
MBA Camps
MBA offers a wide variety of camps, classes, and special programs throughout the year. These programs are open to MBA students, as well as the community at large. For a complete list of offerings, please click
here
.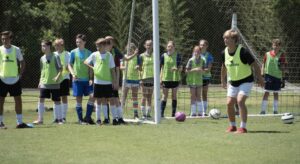 CPA | 2323-A Old Hickory Blvd., Nashville, TN 37215 | (615) 373-9550
CPA has over 40 camp offerings in the areas of athletics, arts, and discovery! All Summer at CPA camps are open to the Nashville community. Learn more about each camp here.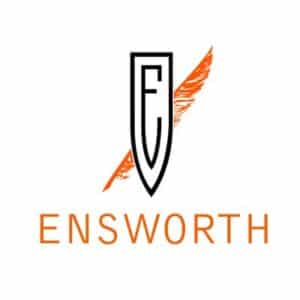 Ensworth
| 7401 Highway 100, Nashville, TN 37221
| (615) 383-9674
Summer at Ensworth 
Each summer, Ensworth hosts a wide range of camps, trips, and courses to provide opportunities for campers and students of all ages to continue learning, experiencing, exploring, and enjoying life in the summer months.
Most camps, courses, and programs are open to all students, not just those currently enrolled at Ensworth.