STAR Gala Huge Success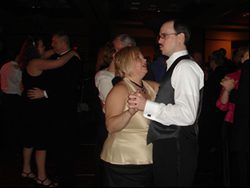 The red carpet spilled across the entrance of the Franklin Marriott Cool Springs on Jan. 19, as the STAR Gala hosted over 400 guests. Decked to the nines, guests arrived and enjoyed an hour of cocktails, Hors d'œuvres, and a smashing silent auction, before dinner and dancing. The Gala numbers are still being tabulated, but sources indicate that the STAR Gala proceeds will exceed $50,000.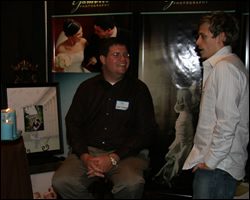 The STAR Gala theme was "THE SPLENDOR OF THE SOUTH . . . A Time to Remember." Hosted by the Brentwood Chamber of Commerce, the night was a great success raising money for Education. According to the STAR Gala's website:
The Gala debuted in 2002 and over the past years has achieved a reputation for not only being a fabulous party but also for being a notable asset to our community. Proceeds from the event are designated for funding educational grants for Williamson County schools and for scholarships to the Chamber's Youth Leadership program. This year's "The Splendor of the South" will provide grants specifically for History Education.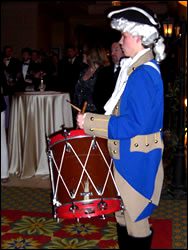 Before the Jan. 19 festivities began, the STAR Gala raised money with a special online auction. In addition to the online auction, the gala hosted a silent auction as well. As guest sipped on cocktails, they perused the silent auction room filled with art, tickets and special pieces donated by local vendors. After bidding on auction items, the colonial drummer played a drum roll to announce the beginning of the gala.
Guests entered a gorgeous ball room. Following dinner, the Pat Patrick band played music for all. It was a special night that will bring the STAR Gala's cumulative community contributions over the past five years to more than $200,000.
The online auction still has some fantastic items left. To learn more about the online auction, or the STAR Gala and its mission, www.thestargala.com/.
To view more pictures from the STAR Gala, click here!