Pulltight's Stalag 17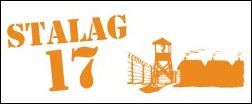 Free Prelude Honors "STALAG 17" P.O.W.'S 60 YEARS LATER: "Stalag 17: Ex-POW's on 55 Years of Fact and Fiction"
Pull-Tight Players of Franklin, Tennessee invite the public to a special night in this season's "Pull-Tight Prelude" series on Thursday, October 25, 2007 at 7:30 PM at the Pull-Tight Theatre, 112 Second Avenue South in Franklin, TN. Admission and refreshments are free.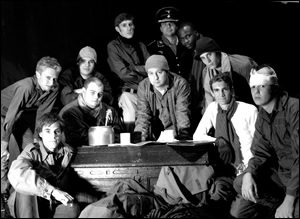 In this special Prelude entitled "Stalag 17: Ex-POW's on 55 Years of Fact and Fiction," ex-P.O.W.'s from the real World War II German prison camp, Stalag-XVII-B, will participate in a panel discussion, the night before the opening of the comedy drama mystery, based on life in that camp, Stalag 17.
Roy Livingstone of Dunedin, Florida, webmaster of www.pownews.com, the official Stalag XVII-B Ex-P.O.W. website, and Bob Hulsey of Calvert City, Kentucky, Southeast Director of the Stalag XVII-B Ex-P.O.W. Association, will be joined by Warren G. King of Nashville, Junior Vice Commander of American Ex-P.O.W.'s. Mr. King was interned in another prison camp.
"Mr. Livingstone is serving as Technical Advisor to our show," said Michael Propper, producer of Stalag 17 and originator and host of the Prelude series. "When he volunteered to show up with other ex-POW's from Stalag XVII-B, we changed our Prelude from its usual Sunday afternoon to the night before the show opens, to make sure they could attend opening night, too."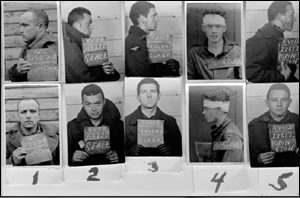 Stalag 17 takes place inside a barracks of American Prisoners-of-War in a German prison camp (Stalag) in Austria near the end of World War II. Written by Stalag XVII-B ex-POW's Donald Bevan and Edmund Trzcinski, the play opened on Broadway in 1951 and was the basis for the Oscar-winning film of 1953, directed by Billy Wilder, and starring William Holden. The New York Times recently reported that film director Spike Lee will direct a 2008 Broadway revival of Stalag 17.
The panel discussion will follow a brief scene from Stalag 17 performed by the cast.
While Pull-Tight Preludes generally last approximately 1 hour, this special Prelude is expected to last until 9:30.
Pull-Tight and the Prelude Series
Pull-Tight's free Prelude Series offers audiences a broader understanding of each Pull- Tight Main Season show by exploring an interesting aspect of the show with an expert.
Now in its third season, Preludes have featured a wide variety of speakers including:
MTSU Professor Amy Staples on "Mister Roberts: A Story about American Leadership and Citizen Sailors in World War II;" V.A. and Vanderbilt Clinical Neuropsychologist Kim Marshman, Ph.D. on "'Run for Your Wife:' Lies, Lives, and Laughter;" Roger Stewart and Lisa Hubler of NAMI (National Alliance on Mental Illness) on "The Family and Mental Illness in 'Proof;' " Professor Keith Moore of Belmont University on "HMS Pinafore: Fun with Gilbert and Sullivan;" Professor Jim Lovensheimer of Vanderbilt University on "Hello, Dolly: More Than a Showstopper." Although admission to the Prelude is free, seating is limited, and reservations will be required for this special Prelude. For more information and reservations, call the Pull-Tight Prelude line at (615) 714-0056.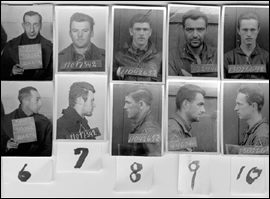 Stalag 17, directed by Beth Woodruff, will be performed on the following dates: October 26-28, November 1-4 and 8-10. Evening performances start at 7:30 PM and Sunday matinees at 2:30 PM.
The Pull-Tight Theatre is located at 112 Second Avenue South in Franklin, TN. Tickets are available starting October 15, at $14 for adults and $10 for students high school age and under. For more information, or to purchase tickets, see www.pull-tight.com. Tickets may also be purchased by telephone: Box Office Phone: (615) 791-5007; 24-Hour Recorded Information: (615) 790-6782. Pull-Tight Players, the community theatre of Franklin, is now in its 39th season.