Outdoor Fun in Franklin & Williamson County, Tennessee
It's finally warming up in Franklin and Williamson County, Tennessee! Everyone is looking for an excuse to get outside and enjoy the beautiful weather with their loved ones. Luckily, there are plenty of local outdoor experiences, so keep reading to find out where you can have some fun in the sun! 
Learn more about local dining experiences, entertainment, shopping, and more at FranklinIs.com. 
Enjoy the beautiful weather at Arrington Vineyards, complete with shaded picnic areas on the vineyard's sprawling 95-acre property. Dubbed as "Nashville's Wine Country", the venue offers wine by the bottle or flight, along with frosé and snacks. Along with the gorgeous scenery and delicious wine, Arrington celebrates every weekend with Music in the Vines. Treat yourself to a picnic with loved ones accompanied by live jazz and bluegrass music, paired with their vast selection of wine! 
Historic Downtown Franklin, Tennessee
Referred to as "America's Favorite Main Street", Franklin's downtown is an outstanding example of historic preservation. In addition to the brick sidewalks and Victorian architecture, there are over 70 unique shops and restaurants to browse! With clothing boutiques, antique shops, art galleries, a variety of restaurants, and more, exploring downtown Franklin, Tennessee is a great way to spend a day with friends and family!
Farmers Markets 
These local farmers markets prove the importance of contributing to your community and provide the perfect opportunity to support your local farmers, kitchens, and artisans! 
You can find

The Franklin Farmers Market

every Saturday morning behind The Factory at Franklin in historic downtown Franklin with numerous vendors offering fresh produce, baked goods, handcrafted items, and local art.

The

Nolensville Farmers Market

will be taking place every Saturday from 8 am-12 pm at the Historic Nolensville School. Local farmers and artisans will offer fresh, seasonal foods and unique crafts!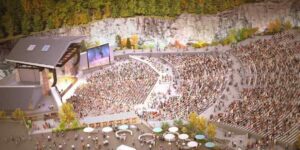 What was once a rock quarry filled with 900 tons of junk is now the biggest live music venue in Williamson County, Tennessee! Franklin's FirstBank Amphitheater is an environmentally friendly venue that can be found within the reclaimed Graystone Quarry in Thompson's Station, surrounded by 140 acres of nature. Check out their lineup and enjoy a night of music outside at FirstBank Amphitheater! 
Golf Courses
Williamson County has a few public golf courses for you to enjoy! 
Harpeth River
The Harpeth River runs 115 miles from Eagleville to Ashland City, with plenty of access points in Williamson County! The Harpeth River is great for kayaking, canoeing, and fishing, so feel free to spend a hot day at the river!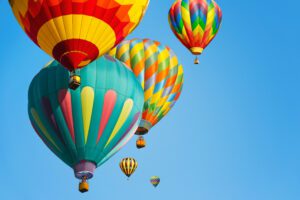 Middle Tennessee Hot Air Adventures'  hot air balloon rides are the perfect way to view the state's beautiful landscape. The hot air balloon rides take off at sunrise or sunset, so you can enjoy the endless, colorful skies and rolling hills. After an hour of incredible views, you can celebrate with some complimentary champagne! Whether you're a local or a tourist, this is a once-in-a-lifetime experience! 
Owl's Hill Nature Sanctuary in Brentwood, Tennessee provides a safe space for over 2,000 local species to flourish! This 300-acre property features creeks, ponds, forests, hills, and meadows where the Williamson County community can connect with native wildlife. Owl's Hill Nature Sanctuary offers a variety of events and classes to the public throughout the year, so make sure to check out their calendar! 
Parks
Williamson County has a wide variety of parks where you can walk, run, hike, or bike! Here are some of our favorites. 
Deerwood Arboretum

is located on 27 acres bordering the Harpeth River and hosts a variety of wildlife! You can explore over 100 species native wildlife with their bike paths, jogging trails, ponds, and wildflower meadows.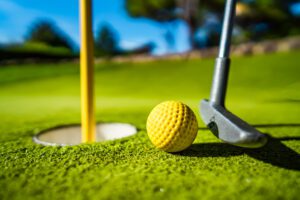 The SOAR Adventure Tower in Franklin features 4 levels of over 100 climbing obstacles designed to challenge you mentally and physically. They also offer an 18-hole music-themed miniature golf course and a bar! If you're looking for a local way to have fun and get active, SOAR is the place for you!
Tours
Battle of Franklin Trust

offers civil war tours of Carter House, Carnton, and Rippa Villa.

Franklin on Foot

features a Civil War Tour, Haunted Franklin, Food Tour, Murder and Mayhem Tour, Classic Franklin, private tours, and more!

Franklin Walking Tours

offers a variety of tours including Franklin Charm, Grim and Ghostly, Fierce Females, and private tours!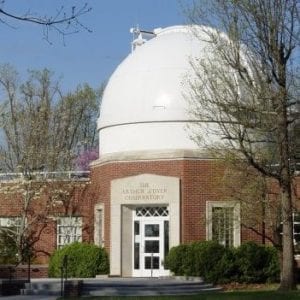 The Vanderbilt Dyer Observatory is located in Brentwood and offers ticketed tours, telescope nights, "Meet the Astronomer" evenings, their Bluebird on the Mountain concert series, and more! Book a trip to the Dyer Observatory to learn something new about astronomy and the observatory's history or attend one of their live performances for a night of entertainment under the stars! 
The Wilkins Branch Mountain Bike Park expands over 156 acres of hills and woods in Franklin. With 8 trails ranging from beginner to expert, you are invited to ride these trails no matter your age or skill level!
Looking for something fun to do this weekend? Shopping for antiques or curious about a restaurant? Wanting to volunteer your time with a non-profit, or just stopping by downtown Franklin, TN for the day? Access it all on FranklinIs.com. We encourage you to browse through the Living, News, Entertainment, Family & Kids, Real Estate, Visit, Resources and Events Calendar sections. There is something for everyone! 
FranklinIs a website dedicated to all things Franklin, TN and Williamson County! Supporting local non-profits, businesses, residents and visitors, FranklinIs the go-to place for all your Franklin and Williamson County needs.