NELSON'S GREEN BRIER OPENS RESTAURANT AS PART OF REIMAGINED DISTILLERY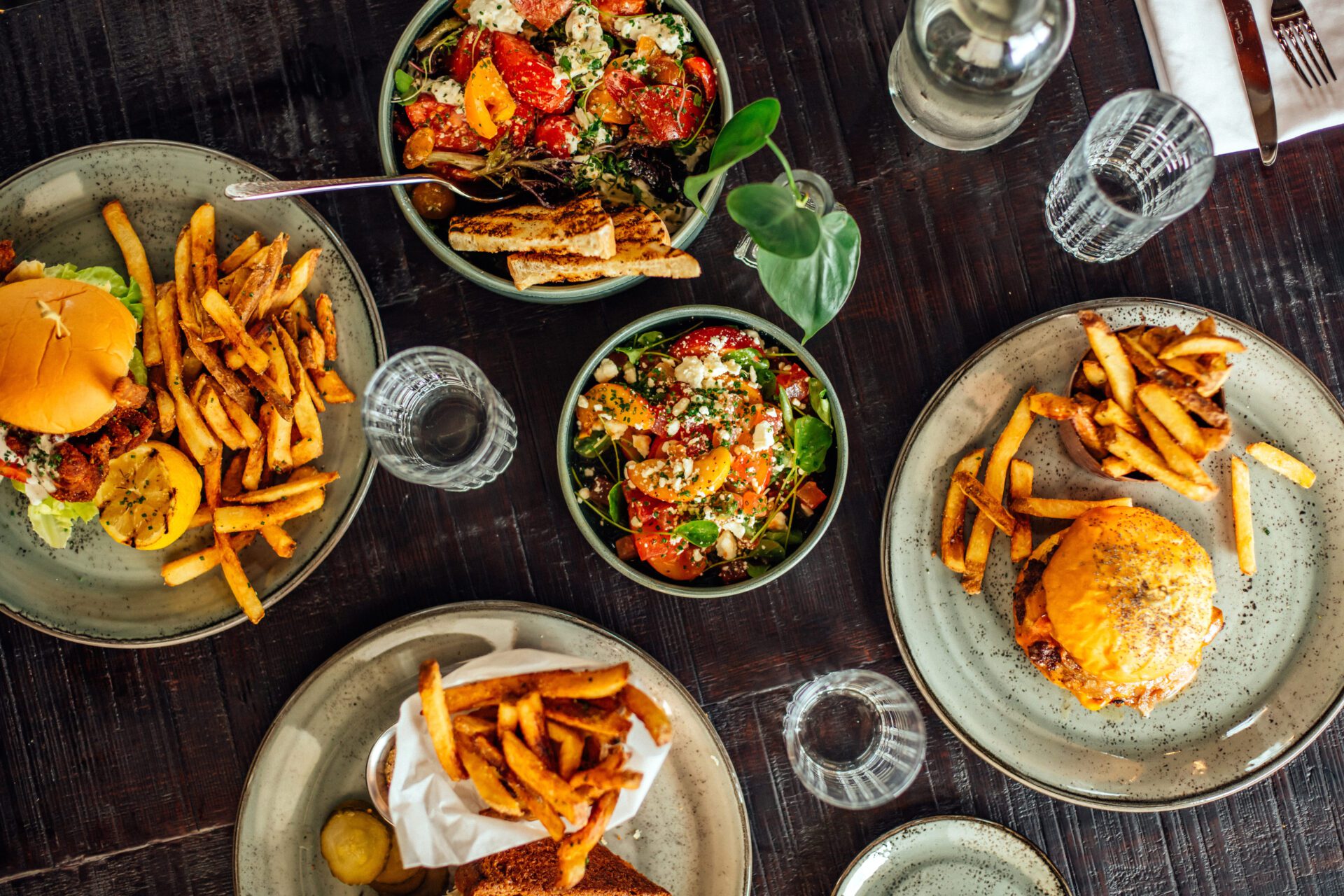 The whiskey-forward bar and restaurant is part of a major renovation at the Marathon Village destination
NASHVILLE, Tenn., (July 18, 2023) – Nelson's Green Brier Distillery, known for its exceptional spirits Nelson's Green Brier Tennessee Whiskey, Nelson Brothers Classic Bourbon and Nelson Brothers Reserve Bourbon, is thrilled to announce the grand opening of its new distillery restaurant located in Marathon Village. Collaboratively conceived by the talented Nelson's Green Brier hospitality team, the restaurant showcases a diverse range of gourmet distillery-inspired cuisine, paying homage to the rich heritage of the Nelson family.
"A top-notch, experienced group has been leading the charge in opening this restaurant," said Erica Dahlgren, Manager of Hospitality at Nelson's Green Brier Distillery. "We're proud of the dedication and thoughtfulness that's gone into this space, menu and team. Our guests are sure to experience a wonderful meal and environment when visiting."
The menu features a refined twist on comfort food infused with Southern flair and local influences with sides and appetizers like fried green tomatoes, deviled eggs and BBQ carrots, as well as entrées like the Croque Madame, a smoked Gifford's bologna on brioche; the Soft-Shell Crab, a Nashville hot crab sandwich; and a Niman Ranch double patty smash burger dubbed The No. 5. For dessert lovers, there are tantalizing treats like German chocolate cake, peach and cinnamon poundcake and a boozy milkshake made with Louisa's Liqueur .
The restaurant distillery boasts a full-service bar offering an impressive selection of flights from a wide range of Nelson's products, including exclusive distillery releases, as well as imaginative cocktails crafted with Nelson's bourbons and whiskeys, as well as their new house-made vodka and gin. Some noteworthy concoctions include the Peach & Thyme Smash, a light and refreshing blend of Nelson Brothers Classic Bourbon, peach puree, lemon and thyme; The Bollinger, a delightful fusion of Nelson Brothers Classic Bourbon and Louisa's Coffee Caramel Pecan Liqueur; and the Cold Fashioned, a frozen twist on the classic Old Fashioned made with Nelson's Green Brier Tennessee Whiskey. Additionally, beer enthusiasts can enjoy a selection of domestic and local brews such as Modelo, Bearded Iris Brewing Homestyle IPA and Walker Bros.
Executive Chef Joey Ray expressed, "It was our goal to create a menu that strikes the perfect balance between approachability and sophistication, while also showcasing the captivating stories from the Nelson family heritage. We want this restaurant to be a gathering place for friends and family, whether after a distillery tour or any occasion, for locals and tourists alike."
Executive Chef Ray and the Nelson's Green Brier Distillery Hospitality team have been integral in the development and opening of the restaurant, including key members:
Erica Dahlgren, Manager of Hospitality
Kevin Dolson, Assistant General Manager of Hospitality
Mike Wolf, Assistant General Manager of Hospitality
Rachel Ramirez, Beverage Lead
Christopher Garritson, Sous Chef
The restaurant, which seats 100 guests, also services several onsite private event spaces, including the
Whiskey Garden, Coopers Club, Oak Room and Rickhouse Room, with capacities ranging from 30 to up to 200 attendees. These exclusive spaces are available for private booking and ideal for hosting mixers, seated dinners, corporate events, weddings, distillery product launch parties and more.
The restaurant is just one element of a larger-scale transformation of the distillery experience, which encompasses educational and interactive tours, expanded hospitality offerings, private event spaces and additional enhancements slated for completion by the end of this summer. Once renovations are finished, the newly furnished and redesigned 50,000-square-foot distillery will be divided between consumer and hospitality spaces, including Nelson's Green Brier spirits production and office space.
For restaurant operating hours and reservations, visit greenbrierdistillery.com/pages/visit-us.
The distillery offers free parking across the street, but the use of ride share apps is encouraged when enjoying Nelson's Green Brier alcoholic offerings.
To learn more about Nelson's Green Brier Distillery and the family of brands, visit greenbrierdistillery.com.
About Nelson's Green Brier Distillery
In 2006, Andy and Charlie Nelson stumbled upon the discovery that their great-great-great grandfather, Charles Nelson, was the founder of Tennessee's largest pre-Prohibition distillery and produced the original Tennessee Whiskey. The distillery's history dates back to 1860 and in 2019, Nelson's Green Brier Distillery bottled the first batch of Green Brier Tennessee Whiskey since 1909. The modern-day distillery, located at 1414 Clinton St. Nashville, TN 37203, is open to the public and offers guided tours and tastings, a full-service restaurant and bar, as well as multiple event spaces and mercantile. Learn more at https://greenbrierdistillery.com and @nelsonsgreenbrier on Instagram and Facebook.