Celebrate National Cheeseburger Day on Sept. 18 in Franklin & Nashville, TN!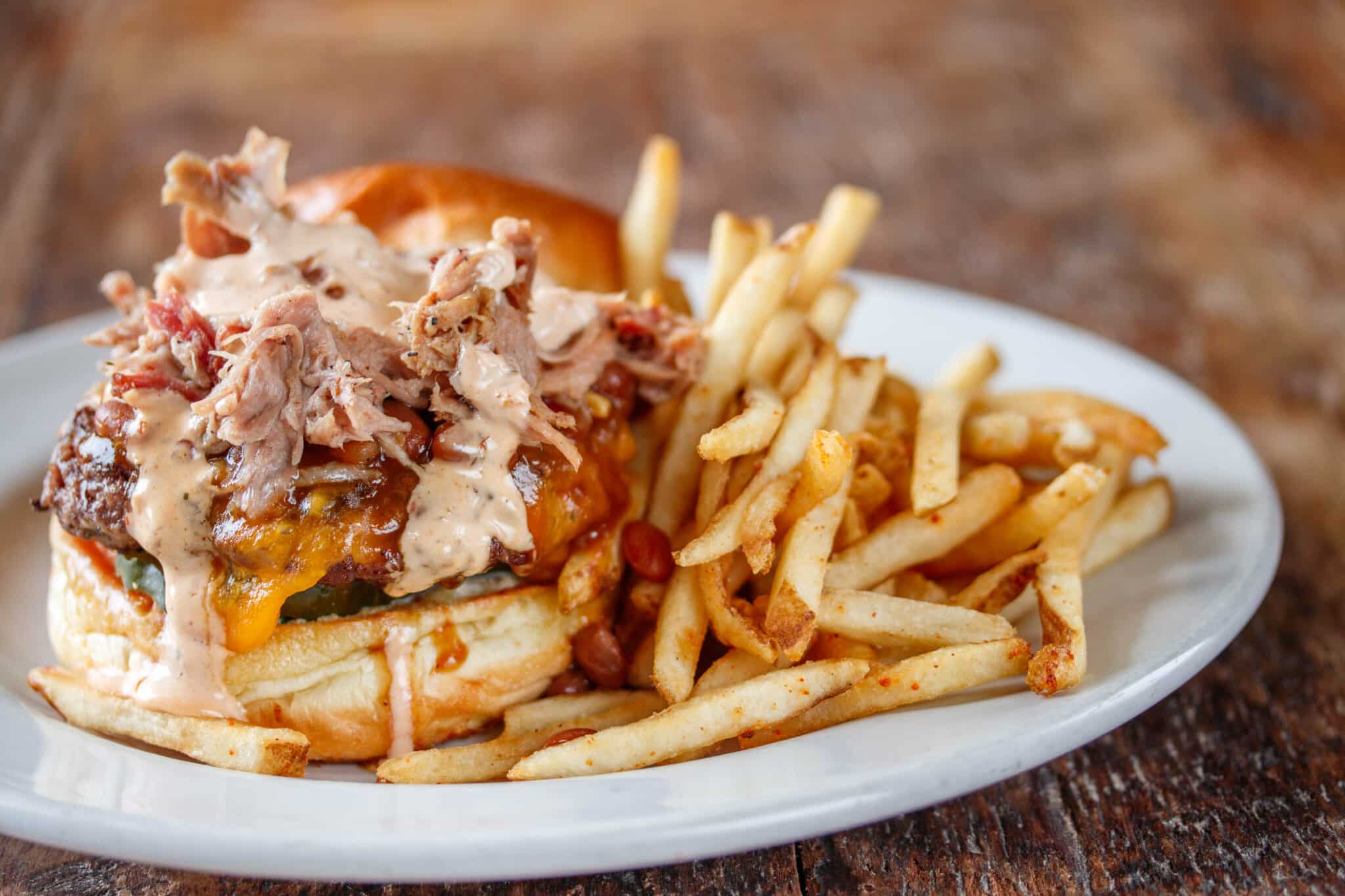 Puckett's – photo credit Amy Whidby
In honor of National Cheeseburger Day on September 18, we wanted to share some of the delicious burgers around Franklin and Nashville that are worth celebrating! To make things sweeter, Burger Dandy is offering a special milkshake promotion since National Milkshake Day was on September 12. National Cheeseburger Day has been celebrated every September 18th since the Roaring 20s, when a young fry cook decided to experiment with adding a slice of cheese to a hamburger in 1926! Make sure to celebrate one of America's most iconic foods this Monday!
Puckett's MojoBurger ($13.29)– Puckett's famous patty, cole slaw, Cherry wood-smoked pulled pork, baked beans, cheddar, house pickle and drizzle of BBQ chipotle ranch. Tennessee locations in Franklin, Nashville, Murfreesboro, Columbia, Chattanooga and Pigeon Forge! 
PabloBurger ($16) –Bear Creek Farm grass-fed angus beef patty topped with Poblano chili salsa, American cheese, white cheddar and house aioli on a brioche bun with fries. Locations in Franklin and Nashville! 
Dandy Shake Combo ($10, $15) – In honor of National Cheeseburger Day and National Milkshake Day being just a few days apart, Burger Dandy will be offering the Dandy Shake Combo from Sept. 12-18. For only $10, you can get a Just Dandy burger, crinkle-cut fries, and a milkshake of your choice. Make that a boozy milkshake and get the same combo for only $15.  Stop by their restaurant in Franklin!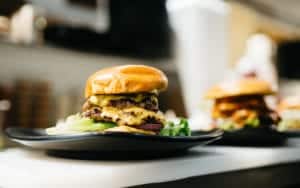 Ground's signature burgers are cooked medium well, come with brioche buns, and are highly customizable. They have two Franklin locations in Cool Springs and West Franklin, so try one of their creative and delicious burgers!
The Dutch
The Dutch Nashville, a classic American spot in the heart of the Gulch, serves a Double Dutch Burger that can't be missed this National Cheeseburger Day. Served in a lively atmosphere in the heart of the Gulch, the dish features Bear Creek Farm dry-aged beef, clothbound cheddar, red onion, habanero pickle and "that" sauce. Oh, and don't forget the addicting salt & pepper fries that accompany the patty. Stop by their location in Nashville! 
Throwback Burger ($15.59) – Half pound beef patty, bacon, cheddar, Jack Daniel's barbecue sauce, lettuce, tomato, red onion, pickle on locally baked bun. Check out this eatery in Goodlettsville! 
Nelson's Green Brier Distillery
The No. 5 Burger ($19) – Double patty Niman Ranch smash burger, white cheddar, brier sauce, pickles on a potato bun served with fresh-cut rosemary fries. Try out this burger in Nashville!
The French Onion Burger ($10) – Blackhawk Farms American Waygu Beef, caramelized onions, gruyere cheese, Champagne vinegar & walnut aioli, brioche bun (available during Happy Hour from 4:30 – 6:00 Tuesday through Friday) in Nashville!
Big Stomp Burger ($22) – Stompin' Grounds Restaurant, located on the lobby level of the JW Marriott Nashville, offers the Big Stomp Burger for lunch. With Blackhawk Farms Wagyu patties, cheese sauce, smoked bacon and lettuce drizzled in Smashville Sauce on a homemade sesame seed bun, the delicious burger comes with fries. 
New South Burger ($21) – Griddled & pressed house-ground patties, cheddar, pickles, chipotle ketchup, served with house cut fries in Nashville!
Jasper Burger ($16) – Jasper's select beef, American cheese, lettuce, tomato, pickles, and red onions in Nashville!