McEwen Northside Breaks Ground on 300,000 Square Foot, $125 Million Mixed-Use Expansion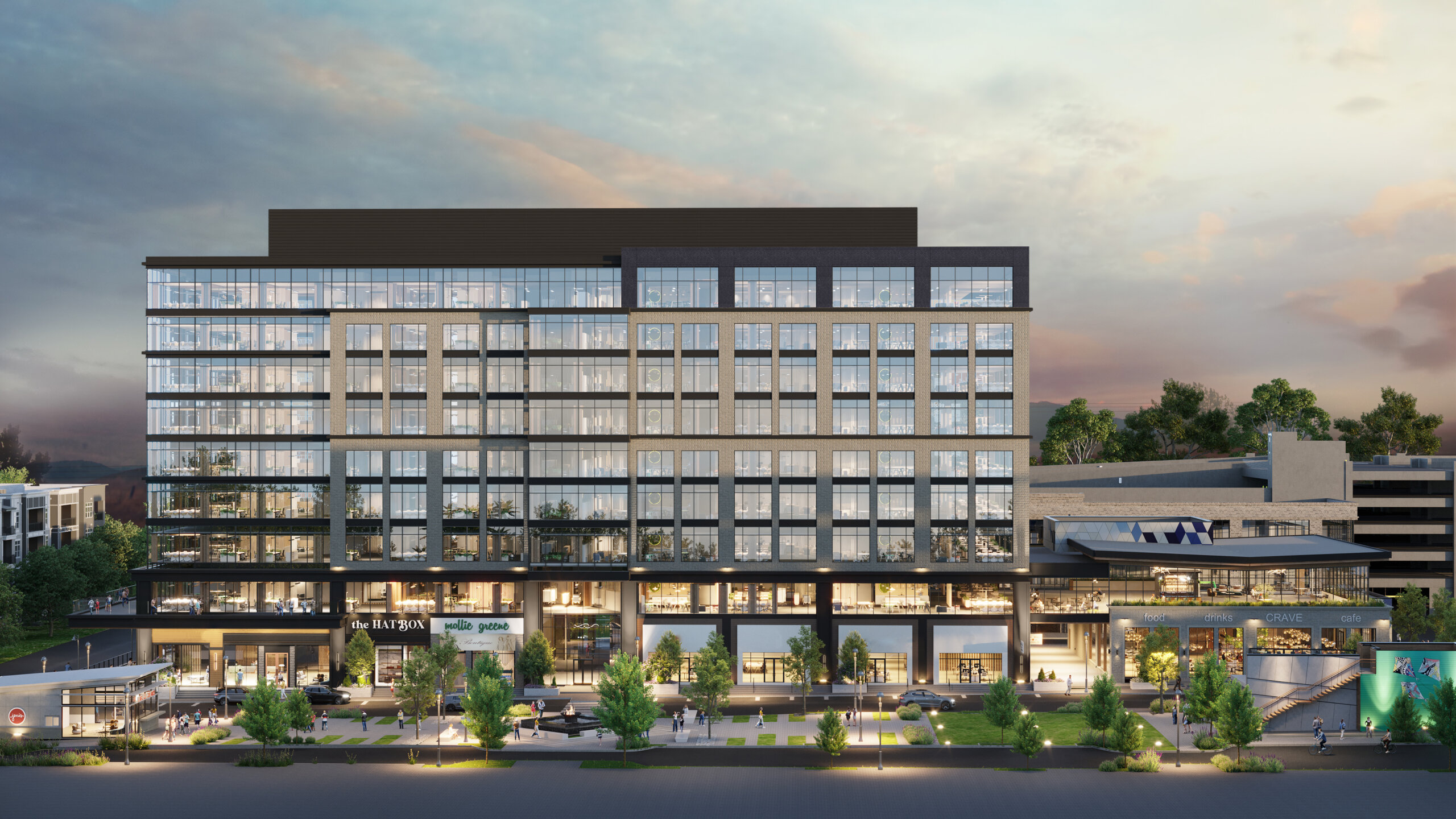 Franklin's Popular Mixed-Use District Prepares for Addition of High-Profile Tenants, More Community Gathering Spaces and Heightened Customer Experiences
FRANKLIN, Tenn. (November 15, 2023) – The highly anticipated expansion of McEwen Northside, a 45-acre mixed-use urban district within Cool Springs, is on the horizon as construction begins on the site known as "Block E." With an anticipated completion date of Spring 2025, Block E will take the McEwen Northside district to approximately 80 percent completion.
The 300,000-square-foot, $125 million expansion includes a nine-story, mixed-use building where high-profile tenants will activate dynamic office spaces and specialty retail storefronts and destination eateries will occupy the ground level. A new multi-level parking garage – conveniently connected to the state-of-the-art building via a covered walkway – will provide more than 900 parking spaces for visitors and employees.
Complete with interactive streetscapes and vibrant public art, Block E will be adjacent to McEwen Northside's iconic Central Park, a thriving community gathering place. The block's highly walkable and conveniently connected design continues to offer visitors a unique urban experience.
"With each addition to McEwen Northside, our focus is on enhancing the district's well-earned reputation as a place for friends, families, and co-workers to enjoy time together," said Phil Fawcett, Managing Partner of Boyle Investment Company. "In the busy hub that is Cool Springs, McEwen Northside is proud to present our residents and neighbors with opportunities for both work and play, including a truly unique mix of shopping and eating experiences, and we believe Block E will only strengthen McEwen Northside's offerings as a premiere destination district."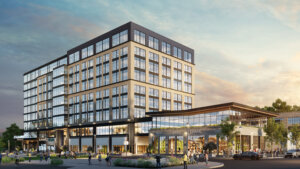 As McEwen Northside continues to evolve, the popular mixed-use district welcomes Designed Conveyor Systems (DCS) as one of the anchor tenants of Block E. The supply chain company specializes in designing and building material handling solutions for warehouse operations.
DCS will lease 46,000 square feet for its corporate headquarters, which will include a state-of-the-art, technology-enabled showroom, completely encased in a glass exterior.
"DCS understands that providing outstanding customer experience is fundamental to its industry leadership. By moving to McEwen Northside, DCS will have an exceptional setting to showcase its solutions and expertise. The advanced facilities will serve as a dynamic space for product demonstrations, meetings, and knowledge exchange, ensuring that customers receive focused attention and an enriching experience when engaging with DCS," said Matt Ferguson, President of Designed Conveyor Systems.
Moreover, DCS values its employees as the driving force behind its ongoing success. The new lease at McEwen Northside will offer an inviting workplace designed to promote creativity, collaboration, and employee well-being.
DCS is excited about the opportunities that the McEwen Northside development presents. The move exemplifies the company's dedication to prioritizing the employee and customer experience, fostering collaboration, and cultivating an environment that stimulates success.
There has been continued expansion throughout the year at McEwen Northside. New addition Finks, a fourth-generation, family-operated fine jewelry store, opened its doors in October 2023. Warby Parker, a lifestyle brand that offers designer eyewear while being a socially conscious business, opened at the end of September 2023. Soon to join the district are the group fitness gym Rumble Boxing (Fall 2023) and Blue Sushi Sake Grill. Pre-leasing has also begun for McEwen Northside Apartments Phase II. This exciting new apartment phase will add 428 more homes to the community, and hard hat tours have started for February 2024 deliveries. The Phase II experience features even better units, soaring amenities, another resort-style zero entry pool and exciting new services like concierge and barista.
About McEwen Northside
McEwen Northside is a walkable urban village, bringing vibrancy and flair to a suburban setting. Joint venture partners Northwood Investors, Northwood Ravin and Boyle Investment Company have developed McEwen Northside to be a destination that brings people together and fosters community. Every facet of this district is designed to enhance an experience that stands out, surprises and satisfies at every turn. It is the only development in Cool Springs that offers fully integrated commercial, retail, residential and green space. Among the largest and most expensive commercial projects in Williamson County, McEwen Northside offers easy access to I-65, widening the talent pool for local companies and providing a central location for retailers in one of the most desirable retail markets in the country. The thoughtfully planned urban hot spot is home to a mix of first-to-market concepts and local brands, such as Vintage Vine 100, Perry's Steakhouse, Jeni's Ice Cream, Just Love Coffee, Club Pilates, Shake Shack and more. It also features 180,000 square feet of newly constructed Class A office space anchored by Mitsubishi Motors North American Headquarters. For additional information about McEwen Northside, visit www.mcewennorthside.com.
About DCS
Designed Conveyor Systems (DCS) has over 40 years of experience serving major clients in multiple industries by providing material handling, full-scale warehouse operations, and conveyor design solutions that are custom crafted for their needs. DCS utilizes consulting, engineering design, project management, installation services, and client support to ensure our customers can keep their promises to deliver on time.
###