Gorgeous Wedding Venues in Franklin & Williamson County, Tennessee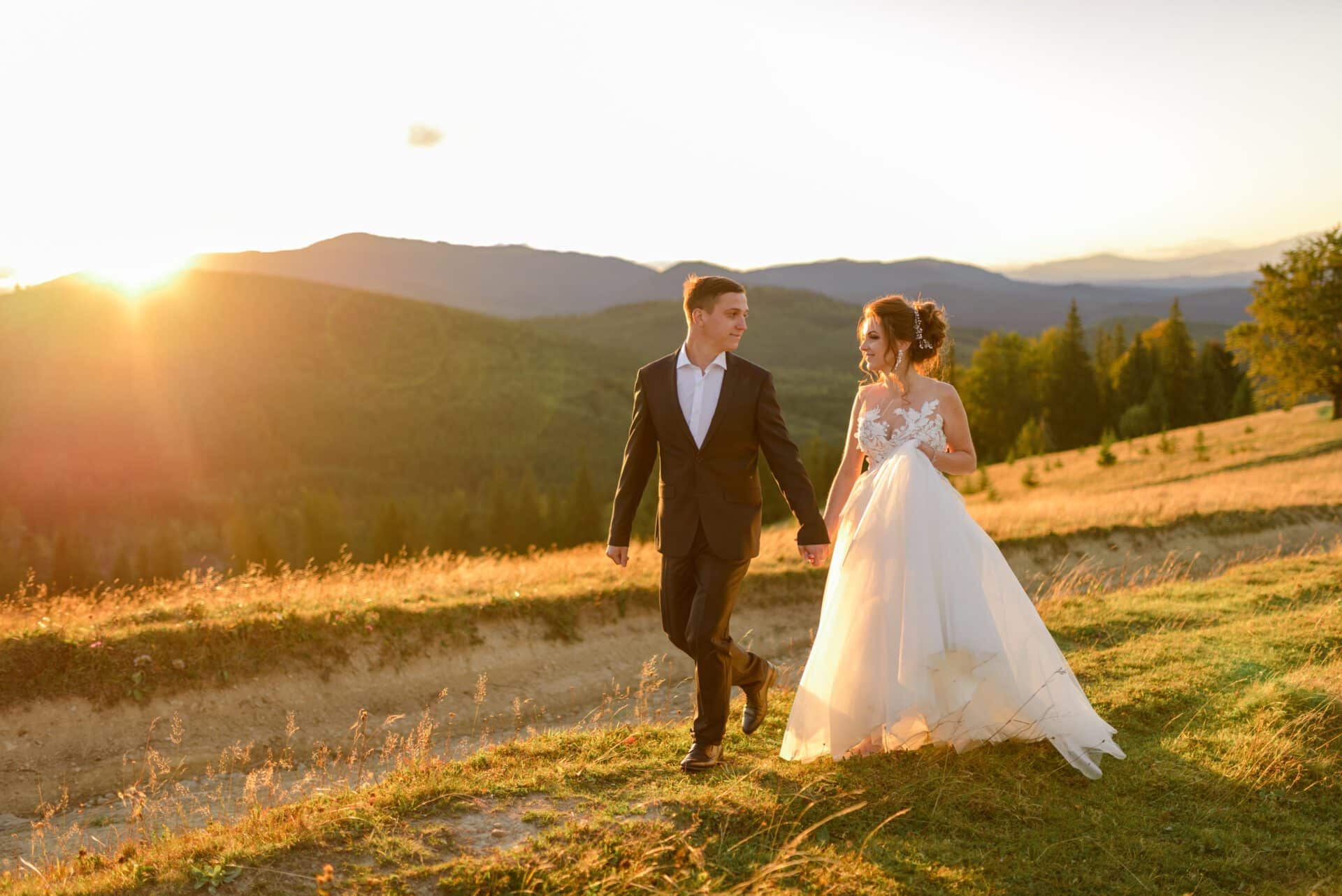 Franklin and Williamson County, Tennessee happen to be very popular destinations for weddings, and we understand why! With gorgeous backdrops of Tennessee's rolling hills, a close vicinity to Nashville, historical significance, and premium elegance, this area is the prime place to say "I do". Whether you are looking for a venue with natural scenery, a custom experience, or a more traditional ceremony, keep reading to learn more about where you can have a unique and memorable wedding day in Williamson County! 
Learn about local dining experiences, entertainment, shopping, and more at FranklinIs.com.
Graystone Quarry is located on 138 acres of natural landscape in Franklin, where you are invited to explore their gorgeous meadows, woods, 20-foot waterfall, and more! Their Hillside Pavilion provides a gorgeous backdrop for your vows with stone pillars, chandeliers, and glass doors overlooking the property. Graystone Quarry's waterfront Gathering Hall offers a rustic reception with event lighting, sound, 30-foot ceilings, a mezzanine balcony, a two-story stone fireplace, a double staircase, and more! Complete with separate suites to get ready and custom offerings, this is a beautiful venue option to host your big day in nature! 
Southall Farm & Inn offers a variety of wedding locations on their 325-acre property of scenic rolling hills. Whether you want to say your vows in their 4,000-square-foot event center accommodating up to 250 guests, have an outdoor ceremony on the lakeshore with up to 350 guests, or choose from their other locations including the conservatory terrace, the hilltop pavilion, the covered bridge, and more, Southall Farm & Inn's venue and catering options provide beautiful scenes for weddings of all sizes! 
Allenbrooke is a luxury wedding venue in Spring Hill, located conveniently close to both Franklin and Nashville!  This 70-acre venue is locally owned and operated, featuring wedding packages with hand-picked products and services as well as customizable aesthetics, budgets, and priorities. The venue consists of a custom-built barn made from locally sourced materials and a whole lot of love! This 5,800-square foot barn is fully heated and cooled with a grand room of 25-foot ceilings and wrought iron chandeliers. They even offer a ceremonial lawn for outdoor weddings, a climate-controlled covered porch, and two fully-equipped suites for the purposes of getting ready and relaxing before the ceremony. Allenbrooke assures a wedding of ease as their expert team specializes in southern hospitality and beautiful weddings!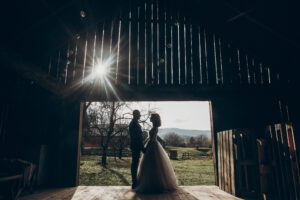 The Barn at Sycamore Farms can be found in the quaint community of Arrington, just 20 minutes outside of Franklin. This venue provides a mixture of luxury and southern charm with access to the entire 28-acre property of rolling hills and gorgeous scenery. The Barn at Sycamore Farms offers indoor and outdoor weddings with six different locations on their property to choose from for your wedding ceremony, cocktail hour, and reception! Amenities include heat, AC, two covered verandas, a nine-foot crystal chandelier, a two-acre lake with fountains, a bridge, tables, chairs, separate suites, and more!
Cedarmont Farm is an all-inclusive wedding venue in Franklin. This family-owned property features a historic home, pool, a bridal house, three gorgeous barns, and over 40 acres of Tennessee hills. Cedarmont's team of wedding professionals makes sure that the happy couple enjoys their wedding day instead of worrying about all the little details. With a variety of ceremony locations on their expansive property and a newly renovated 100-year old reception barn, Cedarmont Farm welcomes up to 170 guests. Their amenities include heating, air conditioning, wifi, and wedding packages for a range of budgets!
CJ's Off the Square is located right around the corner of the historic downtown Franklin. This local venue offers full-service garden weddings – they take care of everything, from setting up to cleaning up! Their packages include exclusive use of the house, dressing rooms, pavilion, and garden. The couple will exchange vows among the sounds of nature and waterfalls before being whisked away to their customizable cocktail hour and reception in the gardens and pavilion. Once everyone is done dancing and celebrating with family and friends, CJ's staff will usher guests to the front porch and send off the newly weds in style with sparklers or bubbles!

The Cool Springs House in Brentwood was built in 1830 and has since been renovated into a beautiful and affordable event venue. Perfect for a smaller, more intimate indoor wedding or a larger outdoor wedding, there is an 80-person seating capacity inside the venue and a 150-person capacity for outdoor ceremonies. Cool Springs House's wedding package includes access to the house and grounds from 9am-11pm the day of the event, with bridal suites and grooms quarters. You are encouraged to bring your own vendors and alcohol for this affordable, historic wedding destination.
GratiDude Ranch in Leiper's Fork hosts weddings on their gorgeous private ranch. With packages for every taste and budget as well as an on-site officiant, wedding coordinator, catering, and floral arranger, this is a great venue for wedding sizes of up to 100 guests, offering the perfect mix of rustic and chic!
The Harpeth Hotel in Franklin is ready to make your dreams come true. Their manicured courtyard is perfect for outdoor wedding ceremonies and receptions, with a beautiful staircase straight out of a fairytale to walk down. The Harpeth's Riverside Ballroom serves as a ceremony space for indoor weddings and the hotel even offers discounted room rates for guests. The Harpeth Hotel's catering and creative teams are eager to assist with the planning of ceremonies, rehearsal dinners, and more, so check out this timeless wedding destination!
The History & Culture Center of Williamson County is a great venue for your wedding, as they are experts at hosting historic moments! With beautiful decor, exposed brick, and hardwood floors with iron accents, this is a unique and historic venue full of memories for your special day. The History and Culture Center's expert team will work to ensure everything goes perfectly with their full-service offerings! 
Homestead Manor in Thompson's Station was established in 1819 and now serves as an event venue. With 48 acres of greenery, a variety of gorgeous ceremony locations, a renovated open-concept barn, a 6,000 square foot manor, bride and groom suites, and a coffee shop, this space was designed to be a memorable destination for one of the most special days. Amenities include 12 hour venue use, an open vendor and beverage policy, ceremony and reception assistance, and more with their all-inclusive packages! 
McKinney Farm in Franklin is the prime location for a more intimate and scenic wedding. With a beautiful backdrop of the Big East Fork Valley as well as ambient nature of the farm and plants, this venue is the perfect canvas for you to create your own one-of-a-kind wedding! Their greenhouse is heated in order to cater events in any season, so consider planning a wedding and reception at McKinney Farm, surrounded by the work of Mother Nature. 
Mint Springs Farm can be found among the rolling hills of Nolensville, just 30 minutes outside of Nashville! This 40-acre venue offers all-inclusive, full-service, luxurious southern weddings. Featuring a two-story reception barn that accommodates up to 250 guests and is equipped with a sound system, lighting, and a six-foot crystal chandelier, Mint Springs Farm's goal is to make sure you have the best experience possible. From their relaxing suites leading up to the ceremony at the beautiful pavilion to the delicious dinner from preferred vendors, their professional team's job is to tailor your experience to be the wedding of your dreams! 
Old Natchez Country Club in Franklin has been hosting weddings for over 100 years, making them experts at providing memorable ceremonies! With a professional team of culinary and banquet experts, they will create a curated event as unique as the happy couple! Old Natchez Country Club's wedding venue overlooks their beautiful golf course of rolling hills and sunset views, while also being less than 20 minutes from downtown Nashville!
Ravenswood Mansion is an 1825 mansion in Brentwood. This historic venue features 400 acres, gorgeous views of forested hills, and an amazing event space for small indoor weddings or large outdoor weddings. Indoor seating capacity accommodates up to 80 guests while outdoor areas have enough space for up to 300 people! Amenities include tables and chairs for 150 guests, changing suites, a catering kitchen, bring your own vendors and alcohol policies, and more!
Southall Meadows in Franklin is surrounded by rolling hills and the West Harpeth River on their 200-acre property. Their historic 100-year old barn has been renovated to host beautiful modern weddings! Featuring three crystal chandeliers, Southall Meadows' 4,200-square foot event barn provides a breathtaking setting. With exclusive use of their expansive property, multiple options for event spaces, private suites, and more, Southall Meadows is waiting to make your wedding dreams come true! Their team even offers design planning services for those who want a little more help with the process and coordination services for those who want a little more control!
Temple Hills Country Club in Franklin offers customizable wedding packages for a range of styles and budgets! This country club offers two location options for a picture-perfect outdoor wedding ceremony as well as a 2,700-square foot ballroom for an exquisite reception with up to 150 people! Overlooking their beautiful, tree-lined course, Temple Hills Country Club's packages include an onsite wedding coordinator, a catering director, a wedding menu tasting, beautiful photo opportunities, a round of golf for four, and more!
The Vanderbilt Legends Club in Franklin is equipped to host small and large weddings for a range of styles! Located on the rolling hills of their championship golf courses, this property includes a clubhouse and pavilion with elegant facilities including floor-to-ceiling windows, vaulted ceilings, and chandeliers. Vanderbilt Legends Club's coordination team will be with you in every step of the planning process to ensure you have the best wedding experience possible!
The Venue at Birchwood features a timeless stone chapel and reception venue in Spring Hill. This 26-acre venue includes the resources needed to curate the perfect ceremony and reception, with all of the special details to make your wedding day as unique as you are! The Venue at Birchwood invites you and your loved ones to celebrate this special occasion on their affordable, secluded property!
Looking for something fun to do this weekend? Shopping for antiques or curious about a restaurant? Wanting to volunteer your time with a non-profit, or just stopping by downtown Franklin, TN for the day? Access it all on FranklinIs.com. We encourage you to browse through the Living, News, Entertainment, Family & Kids, Real Estate, Visit, Resources and Events Calendar sections. There is something for everyone! 
FranklinIs a website dedicated to all things Franklin, TN and Williamson County! Supporting local non-profits, businesses, residents and visitors, FranklinIs the go-to place for all your Franklin and Williamson County needs.