FREE Summer Family Events 2008
The City of Franklin Parks Dept. has an exciting lineup of "Summer Family Events!"
Back by popular demand and bigger than before, Movies in the Park!  This summer we will show TWO movies per month, all "G" rated!
Another great reason for coming to our Summer Family events, besides the fun and family part … our events are FREE!!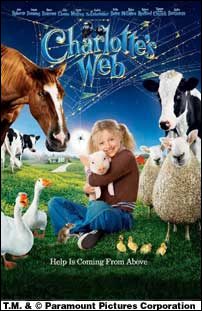 Charlotte's Web on June 7 –
Pinkerton Park, 8-10 pm
This classic story based on the beloved book by E.B. White brings us the charming tale of Fern and her young pet pig Wilbur. Just as Wilbur learns of his impending fate on the chopping block, he meets a very special spider in the barn who begins to weave messages in her web such as "Some Pig," "Radiant," and "Terrific." The messages make Wilbur famous and ultimately save his life in this story of friendship and loyalty.
Animated Feature
Voices by: Dakota Fanning,
Julia Roberts, Oprah Winfrey
Paramount Pictures;
Directed by Gary Winick
Rated G; 113 minutes; 2006

Randy Moore & The Fabulous Suedes on June 15, 2008- Pinkerton Park, 5pm-8pm
Randy Moore & The Fabulous Suedes have that Texas Blues sounding thing in their music, you can hear Waylon, Commander Cody, Stevei Ray, Little Milton and Carl Perkins in there, it's an energizing yet laid back boogie at the same time.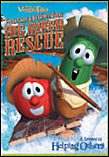 Veggie Tales Premier- "Tomato Sawyer & Huckleberry Larry's Big River Rescue" on June 21 – Pinkerton Park, 8-10 pm
Big Idea's VeggieTales presents the world premiere of Tomato Sawyer and Huckleberry Larry's Big River Rescue coming to stores July 15th!  It's a wild adventure down the Mighty Mississippi that teaches kids helping others may not be the easiest thing to do, but it's always the right thing to do!   Plus, from the creators of VeggieTales comes 3-2-1 Penguins!  Get a sneak peek of an all-new episode featuring fun, faith and flightless birds!
"We're thrilled to partner with Franklin City Parks for their Movie in the Parks series, this program so closely aligns with our desire to present and celebrate family-friendly entertainment," said Greg Fritz, SVP of Marketing at Big Idea. "Our newest VeggieTales DVD Big River Rescue is a great summertime show that's filled with lots of adventure, some fun new songs, and a great lesson in helping others that children and adults are sure to love.