Father's Day Events in Franklin & Williamson County, Tennessee
America's first Father's Day was celebrated in Washington on June 19, 1910, but it wasn't made an official holiday until 1972! Now, 51 years later, there are so many ways to celebrate! Whether you are searching for the perfect meal, activity, or gift, there are plenty of options in Franklin and Middle Tennessee. Keep reading to discover some local ways of celebrating the fathers in your life! 
Learn more about local dining experiences, entertainment, shopping, and more at FranklinIs.com.
Arrington Vineyards is celebrating Father's Day with Music in the Vines on June 18th from 3pm- 7pm. With live jazz on their Hillside Stage from The Lilliston Effect, live bluegrass at The Barn from Grasstime Band, and food from Simply Living Life, this is a great way to spend Father's Day! Arrington Vineyards offers wine by the bottle or flight and gorgeous scenery, so get out and enjoy some time with Dad at "Nashville's Wine Country"!
Perry's Steakhouse in Franklin will be opening early at 11am on June 18th to celebrate Father's Day. Perry's Father's Day menu will feature their 22oz bone-in caramelized prime rib topped with Perry's steak butter and served with truffle merlot demiglace as well as homemade horseradish. This delicious special will be available for dine-in or to-go, so you can spend time with dad in their restaurant or at home! 
Made in TN has over 20 unique gift packages for Father's Day! No matter what your dad is interested in, you are sure to find something he will love on their website or at their physical location in The Factory at Franklin! Made in TN ships to all over the country and offers free in-store pickup! 
Michaels' Makebreaks 
Michaels in Brentwood, Murfreesboro, and Nashville will be offering a workshop where you can create wood burned Father's Day keychains on June 18th from 2-4pm. You will leave this free, all ages event with a handmade gift for dad!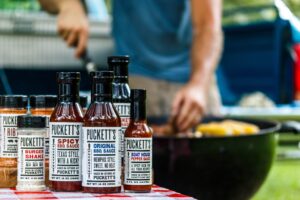 Puckett's will be offering their annual BOGO deal on all of their staple spices, sauces, and marinades on Father's Day! Just in time for summer, give your grill-loving dad the gift of flavor with Puckett's spicy and original BBQ sauces, all-purpose seasoning, burger shake, rib and BBQ rub, and their house marinade – available in all locations and online!
Adele's in Nashville will be offering a Father's Day brunch featuring local and seasonal flavors on June 18th from 10am-2pm. This lively spot in The Gulch invites you to enjoy their special Father's Day Brunch Buffet featuring salads, seafood, charcuterie, and desserts as well as brunch favorites, traditional menu items, and cocktails! 
The Adventure Park at Nashville will be offering a free ticket for dad when you purchase a Father's Day BOGO for June 18th from 11am-5pm. Book now to spend quality family time among the trees at this 5-acre ziplining, axe-throwing, and climbing adventure park just minutes outside of downtown Nashville!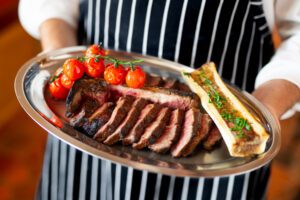 Carne Mare is an award-winning Italian Chophouse in Nashville that is offering an exclusive Father's Day menu on June 18th. This 4-course meal will feature options of prime cuts, fine seafood, Italian specialities, desserts, and more! Reserve your spot soon for a Father's Day dinner for the whole family to cherish.
Bourbon Steak in Nashville invites you to celebrate Dad at their Father's Day On The Rocks event from 3:30-5pm. Enjoy this unique experience featuring private access to their 24-story high Bourbon Sky Terrace overlooking downtown, a bourbon tasting, refreshments, a lesson on how to make a smoked A5 Old Fashioned, and more! Seating is limited, so reserve your spot now! 
The Dutch in Nashville will be offering a special Father's Day Brunch menu from 10am-4pm. The Father's Day Chef's Brunch Table will consist of mimosas, bloody marys, prime rib roast, homemade pastries, seafood, breakfast favorites, and more! If the way to your father's heart is through his stomach, then consider celebrating dad at The Dutch!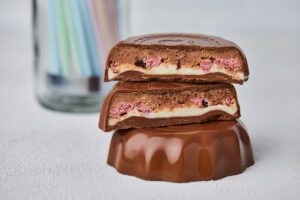 Goo Goo Cluster has a range of products that would be a great gift for all the dads with a sweet tooth. Not only have they partnered with Kernels Nashville to create Kernels Goo Goo Corn – they also offer a South American coffee blend called Goo Goo Coffee and a Collector's Tin of 8 wrapped candies! These products are available in-store and online, so consider gifting dad America's first combination candy bar!
House of Cards in Nashville will be celebrating Father's Day with an all ages brunch and a 21+ dinner. Featuring delicious food and drinks as well as incredible magic shows, this is sure to be a magical meal that dad will remember forever!
The Father's Day Edition of Nashville's Jazz on the Cumberland Concert Series will take place on June 18th from 5:30pm- 8pm. This nationally ranked event is free, family-friendly, and located at the Nashville Cumberland Park. Featuring live entertainment, a variety of food trucks, and vendors, this is a fun way to celebrate Dad with the Middle Tennessee community!
The Lane Motor Museum is offering free admission to dads on Father's Day from 10am- 5pm. Nashville's Lane Motor Museum features vehicles from all over the world and is home to America's largest European collection! With free vault tours and rides in the museum's vehicles as well as a viewing of the museum's 150 unique cars and motorcycles, this is the perfect way to celebrate any car-loving father!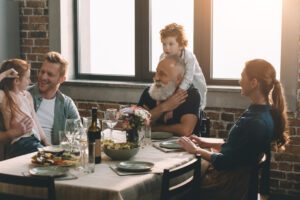 Miel in Nashville wants to help you and your family celebrate Father's Day with to-go dinners available for pick-up on June 17th from 3-6pm. This delectable meal for four features a 20oz smoked blackhawk farms brisket, 1 quart of creamed collards, and 1 quart of vinegar slaw for $85. Make sure to order by June 16 to enjoy this meal at home with those who matter most!
Nelson's Green Brier Distillery invites you to book a tour of their facility for Father's Day! This tour will guide you through the company's past, present, and future before offering you a premium tasting of four seasonal offerings! Any whiskey-loving dad will enjoy this educational, interactive, and tasty tour!
Sadie's opened in 2022 and offers a casual dining experience with American cuisine inspired by flavors of the Mediterranean! They will be serving a special Father's Day Brunch menu on June 18th, featuring a wide range of appetizers, entrees, sides, sharables, desserts, and cocktails! Try something new this Father's Day at Sadie's!
Nashville's Sinatra Bar & Lounge invites you to celebrate Dad with them! Enjoy their iconic music, unique cocktails, and Father's Day menu specials while surrounded by Sinatra memorabilia and art. This is the perfect pick for any Sinatra-loving father!
The Union Station in Nashville is celebrating Father's Day with Bourbon & Boxcars "Tea". Commemorating the prohibition era, there will be a variety of cocktails disguised as teas as well as tea table menu items! Enjoy this unique Father's Day event, perfect for any history buff!
Looking for something fun to do this weekend? Shopping for antiques or curious about a restaurant? Wanting to volunteer your time with a non-profit, or just stopping by downtown Franklin, TN for the day? Access it all on FranklinIs.com. We encourage you to browse through the Living, News, Entertainment, Family & Kids, Real Estate, Visit, Resources and Events Calendar sections. There is something for everyone! 
FranklinIs a website dedicated to all things Franklin, TN and Williamson County! Supporting local non-profits, businesses, residents and visitors, FranklinIs the go-to place for all your Franklin and Williamson County needs.