Looking for things to do, events in Franklin, Brentwood or Williamson County.  Maybe fun things for the family, kid events, date night or activities near you.  Check out our calendar of events below.


Davis House Button Ball
March 11, 2017 @ 12:00 pm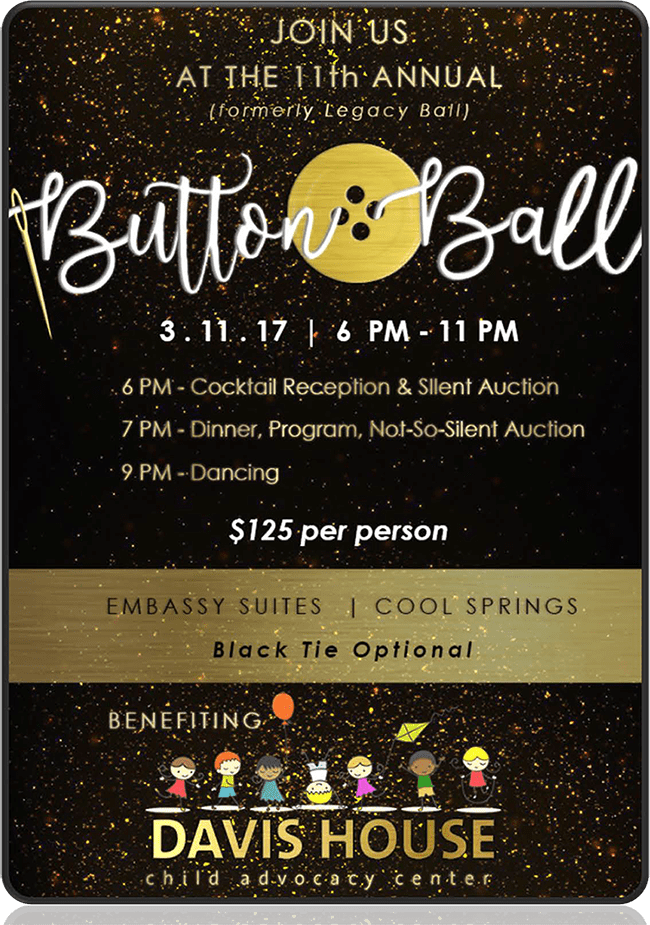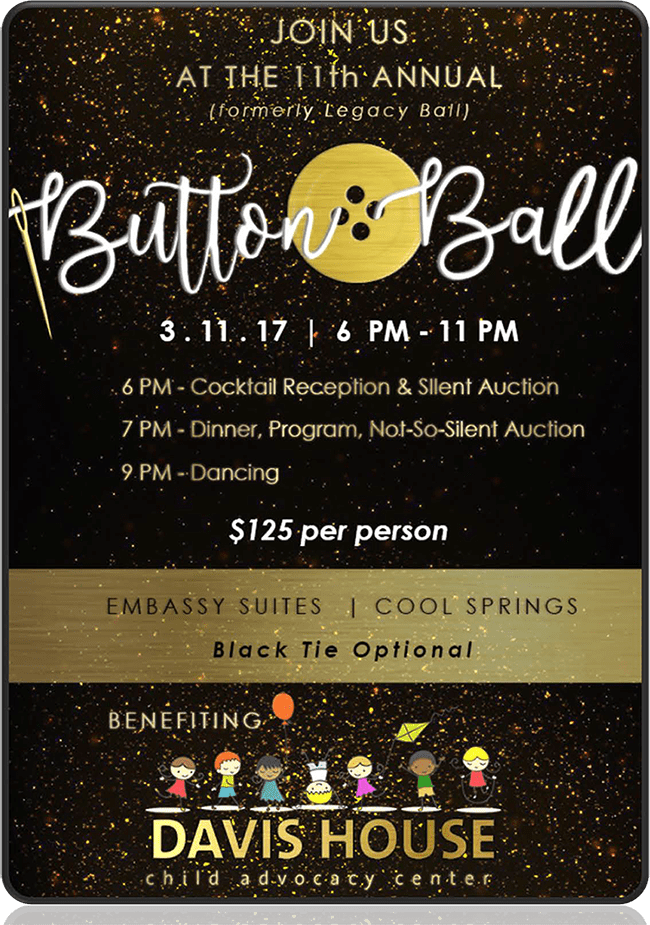 THE MISSION AND PURPOSE OF DAVIS HOUSE
The mission and purpose of Davis House is to combat child abuse by coordinating services to children and families in crisis and providing community education focused on prevention and early intervention. We were established as a 501c3 not for profit organization in 1999 and serve Williamson, Hickman, Lewis and Perry counties in Tennessee. All of our services are provided at no cost to the children and families we serve.
Related Events