ETCH ANNOUNCES EXPANSION TO FRANKLIN
Nashville Favorite for More Than 10 Years to Anchor Reimagined Factory at Franklin
NASHVILLE, Tennessee – etch, a globally-inspired restaurant by award-winning Chef Deb Paquette located in Downtown Nashville, will be adding a second Middle Tennessee location when it opens in Williamson County. With an anticipated opening this winter, etch will occupy the former Viking Store and Cooking School in Franklin, Tennessee. Paquette, chef/owner of etch and its sister restaurant etc., will serve as executive chef to help establish the menu and kitchen operations. Chef de Cuisine Jess Lambert and Executive Pastry Chef Megan Williams (both long-time forces at etch) will oversee the culinary operations at the Franklin location.  
"This is a proud moment for me and all that my team has achieved. The team's commitment to culture, quality, creativity and consistency—example being the longstanding favorite roasted cauliflower dish—has allowed us to be tightly embraced in Nashville for more than a decade," said Chef Deb Paquette, owner and chef at etch. "We love being a favorite of locals and visitors alike in the heart of Nashville, and we are now looking forward to serving more guests through a second location in this growing part of Franklin."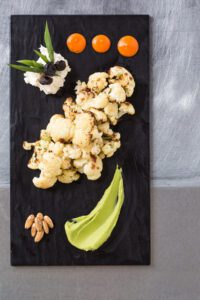 The approximately 5,000-square-foot space will feature a dining room, bar area, private dining room and patio seating. The Nashville office of Matheny Goldmon is leading the project design, and Austin Benedict of Benedict Real Estate Company brokered the deal in conjunction with Holladay Properties, the developer driving the overall Factory revitalization.
Anticipated service at etch in Franklin will include lunch Monday through Friday and dinner Monday through Saturday.
Doug Hogrefe, partner at 4Top Hospitality, an independent, multi-concept independent restaurant group operating a portfolio including etch, etc., Amerigo, Char, Jasper's and Saltine, is confident in etch's growth in Williamson County. Said Hogrefe, "Deb and I have been looking in Williamson County for some time and just couldn't find the perfect spot. Holladay's vision for The Factory and the City of Franklin's vision for the surrounding area is exactly what we have been looking for. We couldn't be more excited to join this re-imagining of The Factory and to bring the etch experience to Williamson County." 
# # #
About etch
Opened in summer 2012, etch is a globally-inspired restaurant by award-winning Chef Deb Paquette in lively downtown Nashville serving an eclectic menu with innovative dishes inspired by Chef Deb's favorite regions of the world. Located at 303 Demonbreun Street, lunch is served Monday through Friday from 11 a.m. to 2 p.m., and dinner is served Monday through Thursday from 4:30 to 10 p.m. and Friday and Saturday 4:30 to 10:30 p.m. The bar is open daily Monday through Saturday at 4 p.m. More information is available at www.etchrestaurant.com.