Davis House Named Featured Charity for Nashville Predators 25th Season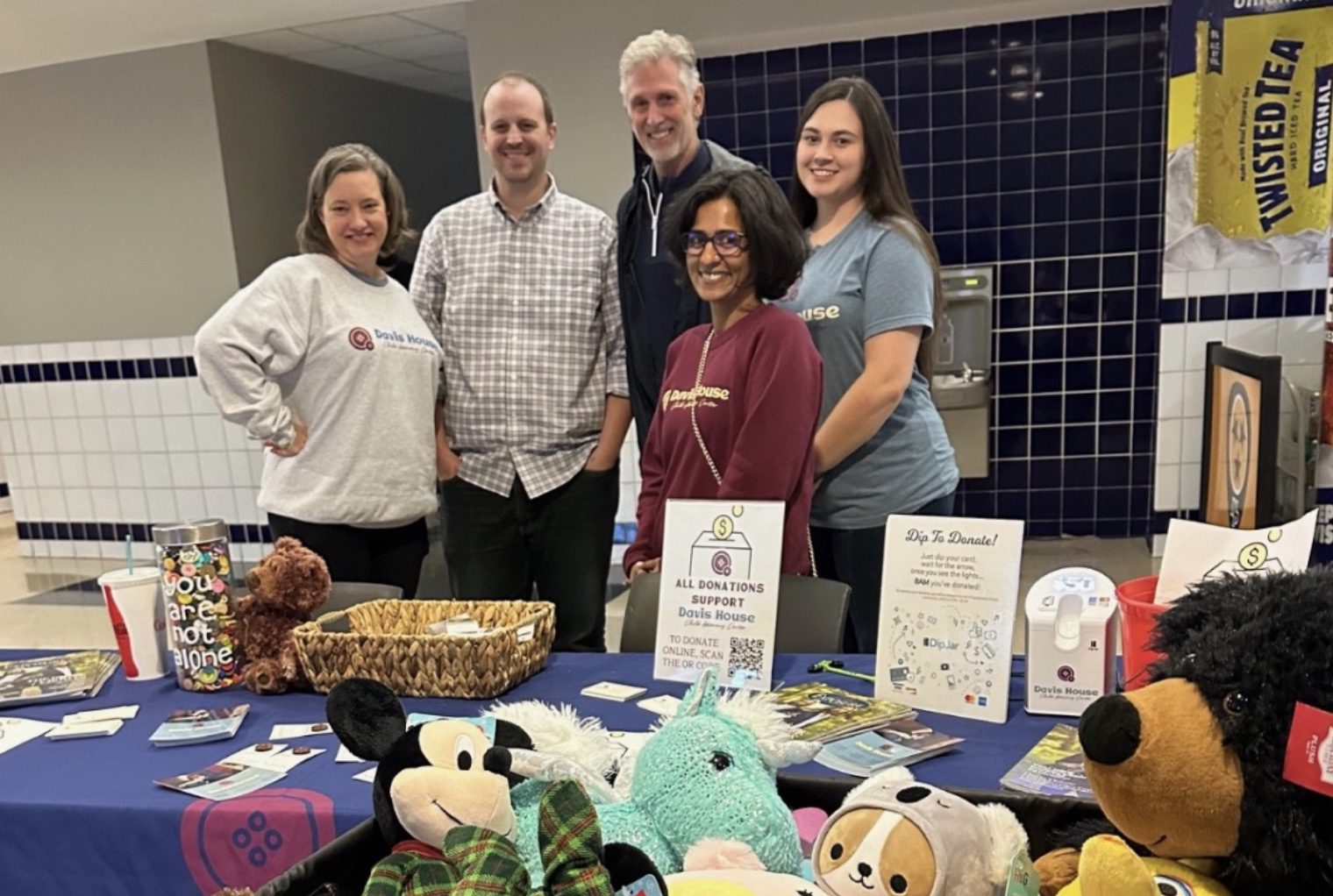 A season-long partnership between the Nashville Predators Foundation and Davis House Child Advocacy Center kicked off on Sept. 27 as the Predators invited Davis House to the preseason game against the Tampa Bay Lightning.
Twenty volunteers and Davis House's Executive Director Carolyn Evans were donned in Davis House gear and stationed at all entrances at Bridgestone Arena collecting cash and QR Code donations toward its mission of serving abused children in Williamson County. Since 2000, Davis House has been the only organization in Williamson County to provide investigative, advocacy and therapeutic services to child victims of sexual and significant physical abuse.
"What I appreciate so much is that the Nashville Predators Foundation does care about what we do," Evans said. "And they do that with all their charities. They take a vested interest in really understanding each charity and really understanding the work."
Davis House was chosen as one of the featured nonprofits of the Nashville Predator's 25th season. At the pre-season game, more than $2,000 in cash was raised for the nonprofit, which will receive ongoing support from the Predators throughout the season. The Featured Charities arm of the Nashville Predators Foundation taps into the unique connection between Preds fans and their communities to boost aid for nonprofit or charitable missions and initiatives.
"Each season we select six deserving charities to receive exclusive opportunities throughout the year including an in-arena drive and donation collection," said Nashville Predators Vice President of Community Relations Rebecca King. "Our goal with the Featured Charities program is to elevate awareness of these organizations, offer them exposure to our charitable fanbase and receive the support of SMASHVILLE in their community efforts."
The nonprofit's hardworking volunteers also got to enjoy the game after the first 30 minutes collecting donations at entryways.
"It was an amazing moment of visibility at the game and a chance for our volunteers to have a night out with the community," Evans said. "In our work, we're so focused on what we're doing on a daily basis to get children through traumatic experiences. When you're out and having conversations with people and they stop by our table and say briefly that as a child they'd been through something similar or they thank us for the work, it just makes it such a worthwhile partnership beyond just the fundraising."
In addition to the cash raised at the game, fans could purchase and donate stuffed animals to give to the children who come to Davis House or they could choose to purchase larger items from the nonprofit's Amazon wish list. The evening also included a silent auction where folks could bid on items like signed jerseys and hockey sticks. The Preds are also selling "mystery puck packages" throughout the 25th season that include a gold-wrapped puck signed by a Nashville Predator. For the month of October, these will include a Davis House sticker.
Davis House will also receive billing on the Nashville Predator's Featured Charities landing page, where fans can get a snapshot of Davis House, donate to the organization's wish list or give directly to fund the mission. To learn more about Davis House, visit davishousecac.org.