Check Out These Current Bathroom Design Trends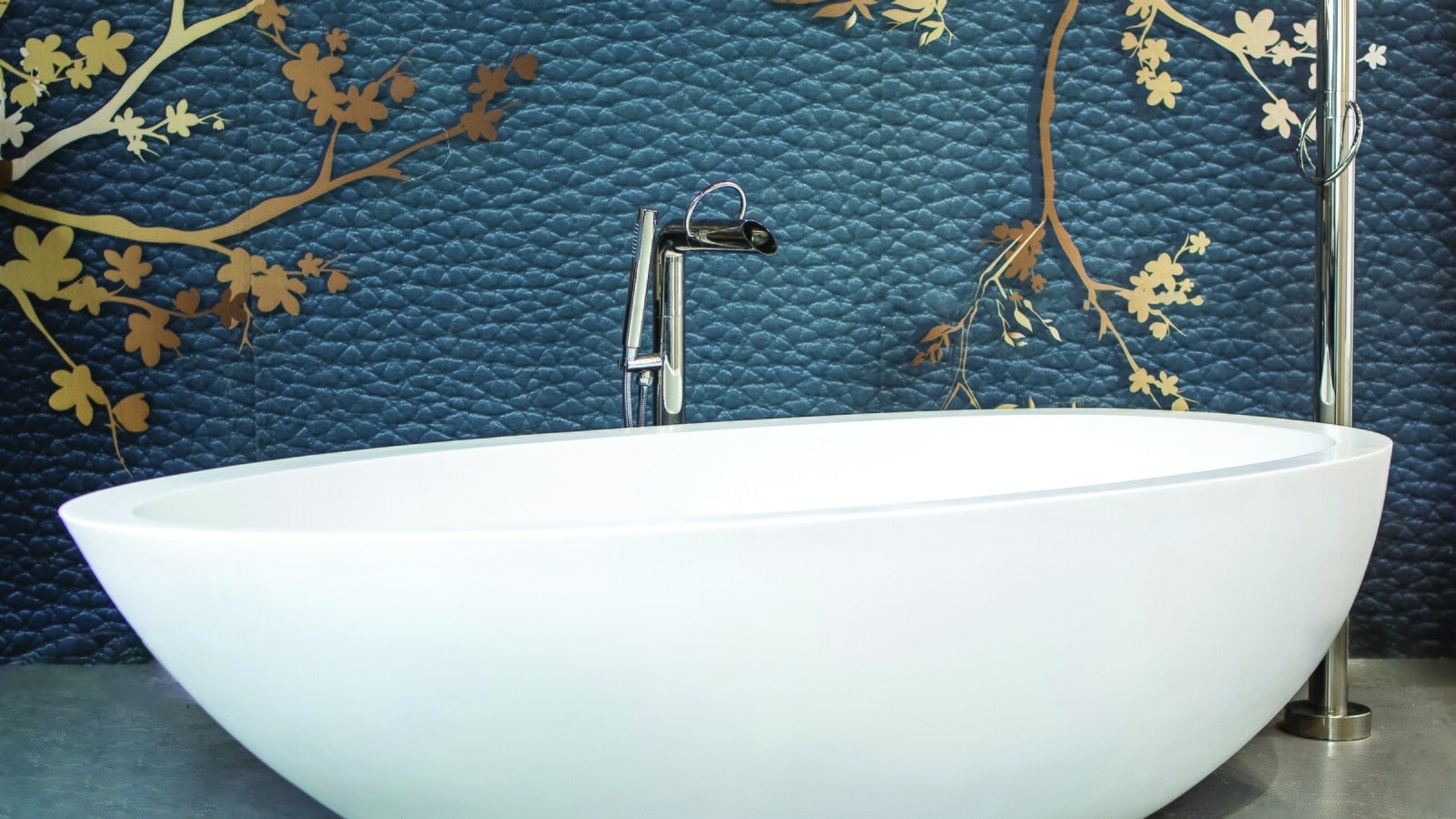 SECURE STREAMLINED, TAILORED BATHROOM AND KITCHEN UPDATES FROM WINSUPPLY INC.
Article by Julie Brown Patton
Photography by Tara Charbonneau (DADO)
Originally published in Brentwood Lifestyle
Gigantic tiles, water rooms, master tubs — these features are extremely desirable by homeowners right now, reveals Dustin Carpenter, showroom manager for the Bath and Kitchen Idea Center by Winsupply of Franklin.
"Expanding bathrooms into multifunctioning water rooms is very popular because more people want spa-like experiences at home. We're installing gigantic showers with his/her sections, master tubs, steam, rain features, multiple shower heads and handheld heads to help with children, dogs and overall cleaning," Dustin explains.
"Huge, bold tiles measuring up to 4 feet by 4 feet also are the rage," he adds.
He says as more houses have become bigger over the last two years, homeowners want more usable space. "And because we're all spending so much time at home, we'd like to have more ways to relax and be calm."
Winsupply Inc. works directly with DYI homeowners, as well as contractors, builders, plumbers and remodeling project managers, to secure proper supplies.
For installations, Dustin says they can recommend contractors for those who don't already have them. "As a full-concierge service company, we're happy to inform customers, share tips, provide options and suggest contractors matched by skills sets, personalities and preferences."
While Winsupply team members are up-to-speed regarding interior design trends, Dustin says whatever's ergonomically correct for each person's life and circumstances is the best way to go with projects.
Winsupply Showroom Hours:  Monday through Friday 8 a.m. to 4 p.m. Dustin suggests scheduling an appointment, so 30 to 90 minutes can be set aside by a Winsupply consultant, depending on the size of the project. The showroom is located at 100 Southeast Parkway.
"For remodeling projects, bring measurements and photos of the existing space. If it's for a new build, bring blueprints or the desired layout. Our consultants then will be able to guide product selections that will work best in the space to create dream bathrooms or kitchens," Dustin adds.
He says intent and knowing precisely how spaces are going to be used is an essential decision point for identifying the best, most relevant products and systems. He asks, "For example, are you trying to create an 'aging in place' bathroom for an in-law suite, or are you looking for a spa experience with an open concept bathroom?"
Lastly, Dustin says they don't mind at all if customers share inspiration from Pinterest boards, photos, blogs or magazine articles of spaces. "We're enthused about trying to match overall purposes and design preferences with the latest styles and trends from leading manufacturers."
615.790.1712