Bucket list author to highlight Nashville area at Williamson County Library talk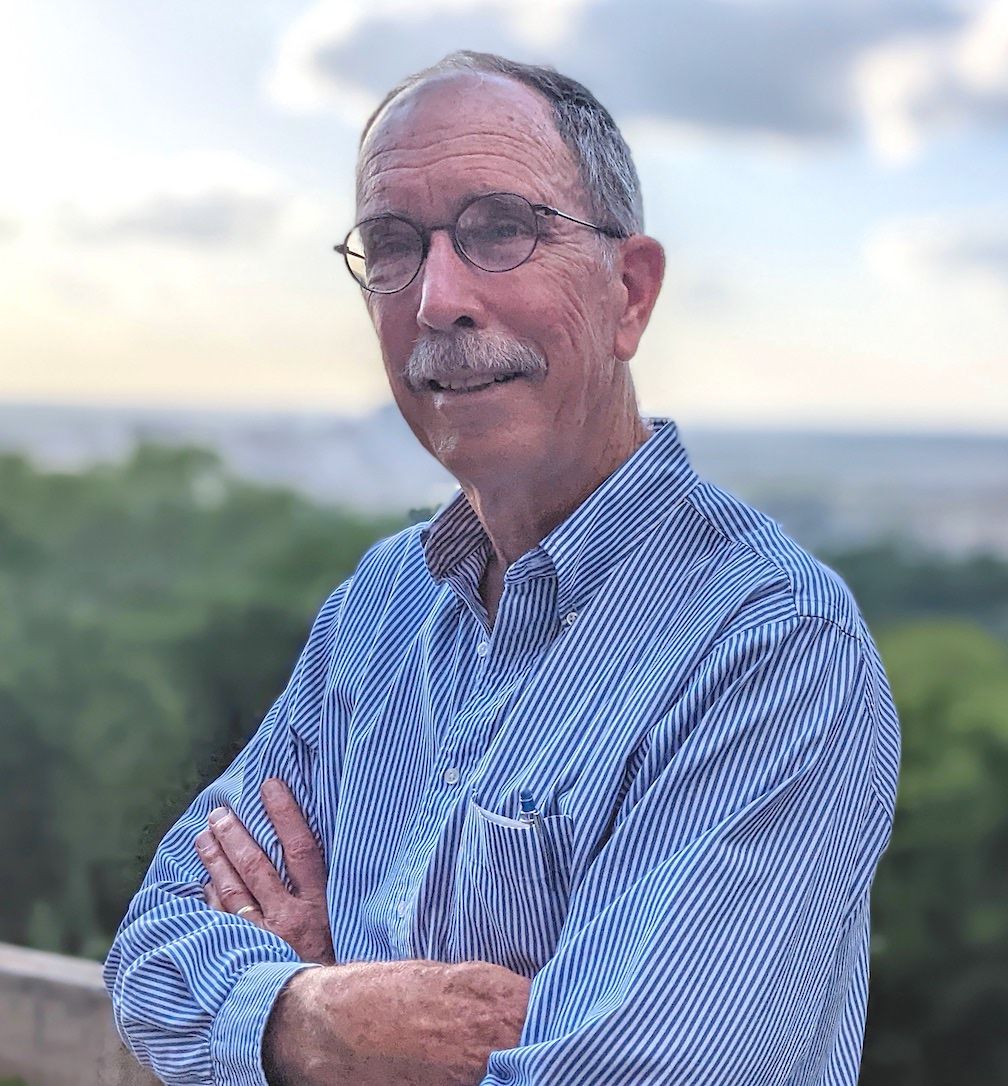 Travel writer Tom Adkinson will discuss his bucket list of Nashville and Middle Tennessee experiences during an Author Talk program at the Williamson County Public Library on Monday, July 17 at 5:30 p.m.
Adkinson, a Marco Polo member of the Society of American Travel Writers, recently released the third edition of his book, "100 Things To Do in Nashville Before You Die.". It is in a nationwide collection of "100 Things" books from Reedy Press in St. Louis.
"It's a big challenge to pare down a list of notable Nashville destinations and activities to 100 items," Adkinson said. "The list is a guide for visitors, but it's also a fun exercise for Nashvillians to see whether they agree with my choices or even discover things to do."
Adkinson noted that he strayed outside Nashville a few times so he could include activities such as floating the Narrows of the Harpeth River, savoring a biscuit at the Loveless Motel, absorbing the history of Franklin's "Fuller Story" and exploring the small towns of the Nashville's Big Back Yard tourism region that includes Leiper's Fork.
The list has five categories – music and entertainment, food and drink, history and culture, shopping, and sports and recreation.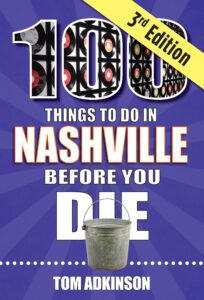 "Nashville is blessed. Some book entries are Nashville's and Nashville's alone, such as the Grand Ole Opry (the longest-running radio show in the world) and the Parthenon, the only replica of the Athenian temple anywhere.
"Others are notable as pieces of Nashville's history. Among them are Nashville's oldest restaurant, a shopping mall inspired by a location in Milan, Italy, and a commemoration of the passage of the 19th Amendment to the U.S. Constitution," Adkinson said.
Adkinson said he delights in spotlighting places or activities even Nashville natives don't know about or have never visited.
"I'm amazed how many people may have heard about the Dyer Observatory but never visited. Even more, people are surprised to learn that the observatory is yet another place in Nashville with songwriter nights," he noted.
Adkinson, who says he is almost a Nashville native, has filed travel stories from five continents for publications throughout the U.S. He was an assistant travel editor at Southern Living Magazine early in his career and now works freelance.
He is the travel writer for The Knoxville Daily Sun and the Tennessee Traveler columnist for Main Street Nashville.
"As much as I've traveled, I still enjoy writing about Nashville and Tennessee. We have great stories here," he said.
Admission to the "100 Things To Do in Nashville Before You Die" program is free. Adkinson will autograph copies of his book at the program.
Library location information: Williamson County Public Library Meeting Room, 1314 Columbia Avenue, Franklin, Tennessee.
WCPLtn: Discover Learn Succeed
The Williamson County Public Library System's Main Library is located in downtown Franklin at 1314 Columbia Avenue. Branches are located in Fairview, Bethesda, College Grove, Nolensville, and Leiper's Fork. For more information about library programs or services, call (615) 595-1243 or visit http://wcpltn.org. Sign up to receive library events and announcements at https://bit.ly/WCPLSe-news. The library can also be found on Facebook, Pinterest, Instagram, WordPress, and Twitter via @wcpltn.
###