BISCUIT LOVE TO OPEN IN BERRY FARMS ON AUGUST 25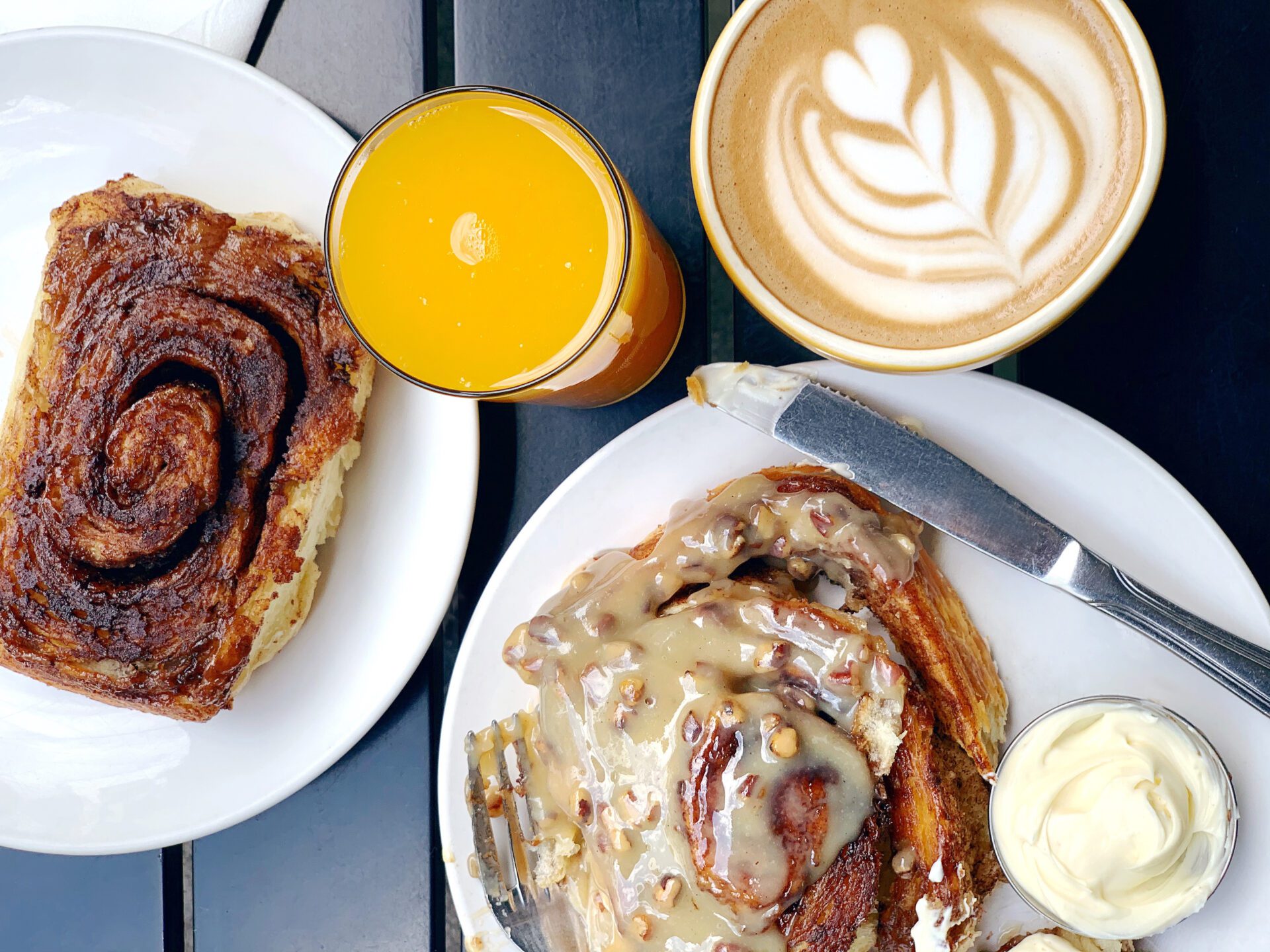 Biscuit Love, the beloved Nashville brunch concept founded in 2012 by Karl and Sarah Worley continues its expansion, opening in Berry Farms Town Center on Friday, August 25. Located at 3100 Village Plains Blvd, Suite 130, the brand's second location in Franklin will offer its signature menu of brunch items made from scratch using ingredients sourced from trusted local and regional purveyors. Following three locations across Middle Tennessee (The Gulch, Hillsboro Village, and Downtown Franklin) and a recent Birmingham, Alabama, opening, the Worleys look forward to continuing to share breakfast for good with more of the Williamson County community.
NEW DIGS 
Fans can expect an interior design refresh with their favorite Southern biscuits at its newest Tennessee location, led by Creative Director Becca Wildsmith. Muted shades of "Blush and Bashful" pinks take the stage and are contrasted by deep ink blues and earthy greens, with warm gold and floral accents. The layout mimics a neighborhood diner and is meant to evoke the nostalgic feeling of "brunch at Grannie's," but with a modern flair.
MEET THE TEAM
Karl and Sarah Worley made a name for themselves upon the Biscuit Love's food truck debut in 2012, and have remained leaders for the brand and in the industry ever since. While both are still involved in the restaurants daily, their leadership team has expanded over the past eleven years, largely in commitment to giving back to the local community and fostering staff members in personal and professional endeavors. In 2019, James Beard Award semifinalist, pastry chef Lisa Marie White joined the team as Culinary Director to oversee the culinary program and all Biscuit Love kitchens.
The Worleys believe that prioritizing sustainable employee care, as well as mentorship opportunities within the industry, are vital pieces in perpetuating growth in people and business. Two full-time therapists are employed by Biscuit Love to serve as liaisons in assisting both Spanish- and English-speaking staff members who may need supplemental resources for mental health or guidance in their personal life.
SPREADING LOVE
The brunch concept started out as a food truck, and later expanded into its first brick and mortar with the opening of The Gulch location in 2015. Built on a dream to serve Nashville delicious biscuits and brunch, Biscuit Love has now grown to four locations across Middle Tennessee, and the first out-of-state location that opened in Birmingham, Alabama in December 2022. Throughout its expansion, the Worleys and the whole Biscuit Love team continue supporting local purveyors and giving back to the community. The Berry Farms location will join Downtown Franklin, which has been serving the community since 2017.
In addition to the brick and mortar expansion, Biscuit Love recently partnered with Goldbelly to ship its famous biscuits, jams, and more nationwide. The menu of offerings can be found at www.goldbelly.com/biscuit-love
ON THE MENU 
Biscuit Love fans can expect to see breakfast and lunch favorites with a twist centered around biscuits, baked with love. Crowd pleasers include The B-roll, a biscuit cinnamon roll made with Biscuit Love's famous dough, topped with pecan sticky bun sauce and served with cream cheese icing and the East Nasty, a buttermilk biscuit topped with fried boneless chicken thigh, aged cheddar, and sausage gravy that was named the best sandwich in the country by Bon Appétit editors in 2015.
Additional items include a children's menu, sides, breakfast cocktails and beverages, plus take-home biscuit packs. The full menu can be found online at biscuitlove.com/menu.
Follow along with @biscuitlovebrunch on Instagram for future updates regarding the new Berry Farms Town Center location.
Photo credit Biscuit Love