ANTIQUES & GARDEN SHOW OF NASHVILLE RETURNS TO MUSIC CITY CENTER THIS WEEKEND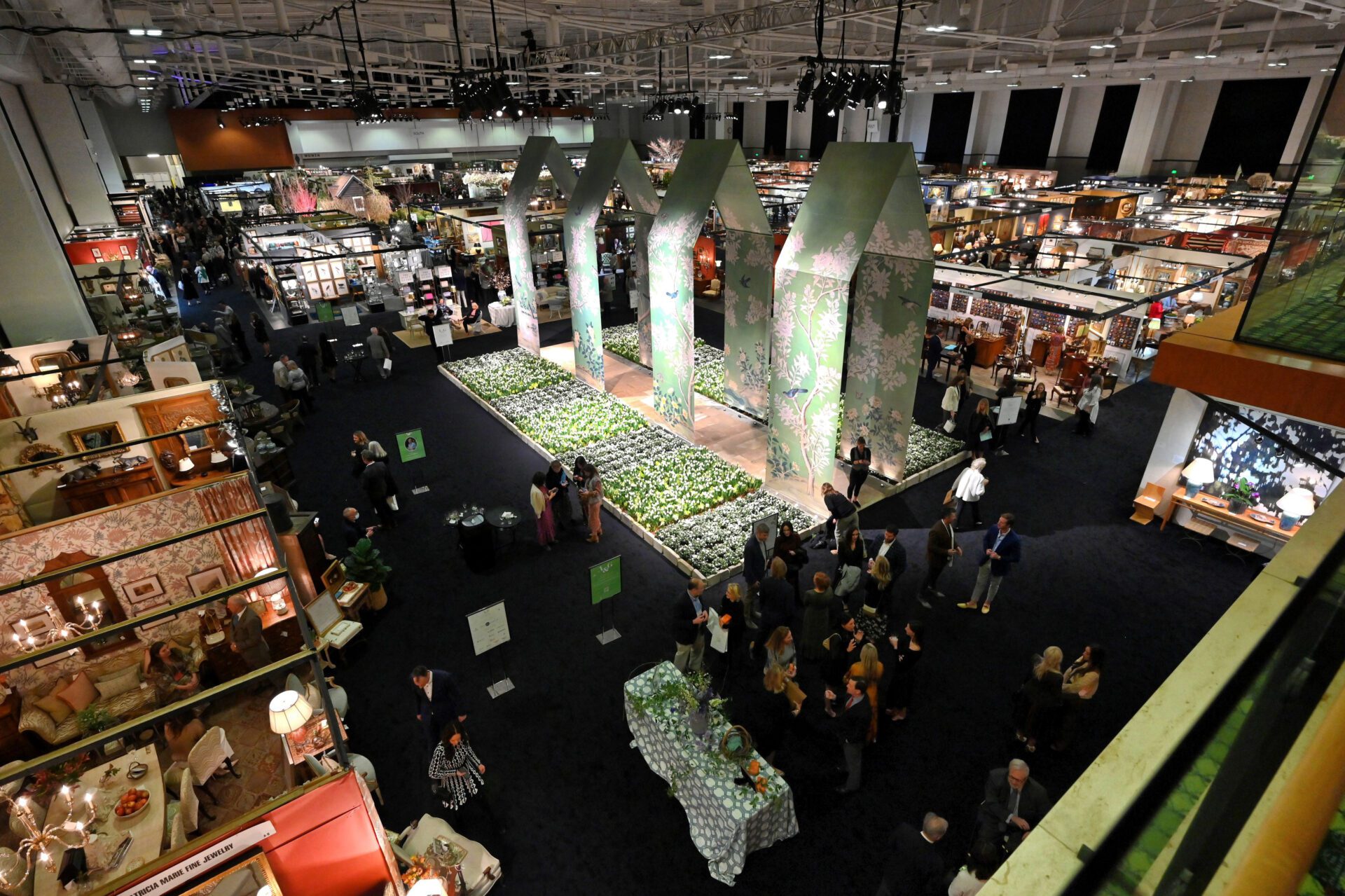 NASHVILLE, Tenn. – The Antiques & Garden Show of Nashville, one of the largest antiques and horticultural events in the country, makes its highly anticipated return February 3 – 5, 2023 at the Music City Center in downtown Nashville with keynote speakers of the lifestyle brand AERIN and Alice Naylor-Leyland of the tablescape company Mrs. Alice. Co-chaired by Kathryn Saunders and Beth Kost, the Show draws more than 16,000 attendees annually to experience its impressive showcase of antiques from more than 150 dealers, world-class landscaped gardens, and opportunities to engage with some of the nation's top names in design and horticulture through educational lectures, panel discussions and book signings. Two special events will be held outside of Show hours: The Preview Party, an opening night gala to shop the Show early, and the Bourbon Party, an evening featuring crafted bourbons and live music on the Show floor.
For tickets, schedules and additional information, visit antiquesandgardenshow.com and follow the Antiques & Garden Show of Nashville on Instagram (@antiquesandgardenshow) and Facebook. The Presenting Sponsor for the 33rd Annual Show is Northern Trust.
About the Antiques and Garden Show of Nashville
Antiques & Garden Show of Nashville is an annual charitable event whose purpose is to raise funds for Cheekwood and Economic Club of Nashville (ECON) Charities. Each year, the Show exhibits the highest-quality antiques, landscaped gardens and horticultural items from exhibitors across the country as well as offering a related educational outreach program. The Show has raised over $9 million for its beneficiaries since its inception in 1990. To learn more at www.AntiquesandGardenShow.com.
###