5 Scenic Drives to Experience in Williamson County, Tennessee!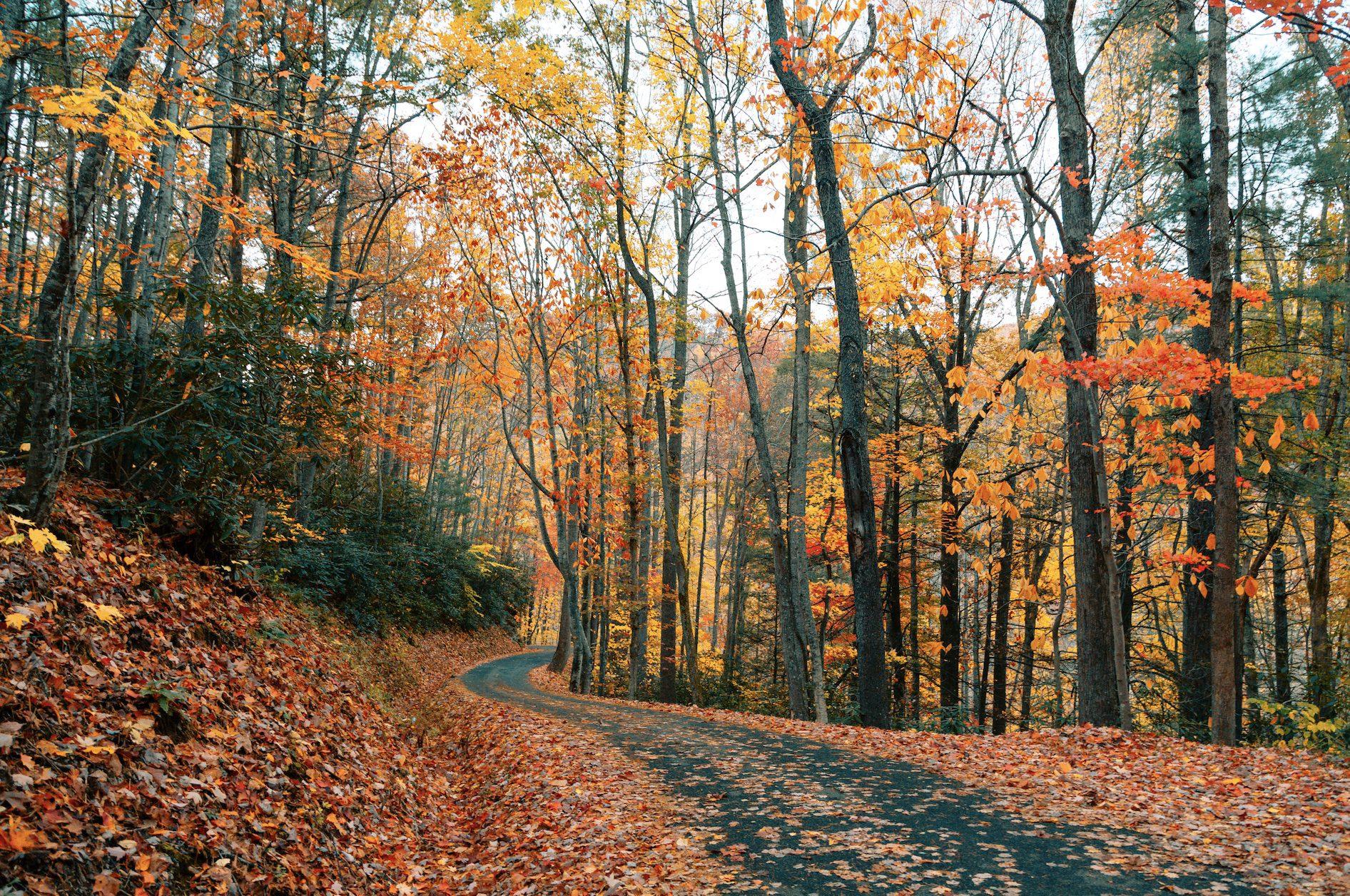 Williamson County, Tennessee is full of gorgeous scenery, featuring historic sites, unique towns, rolling hills, and lush farmland. From the flowering views of Spring and the green landscapes of Summer to the colorful visions of Fall and the serene sights of Winter, a drive through the Middle Tennessee countryside is always a humbling experience. Whether you want to drive for minutes or hours, here are 5 scenic drives to experience under a beautiful sky in Williamson County, Tennessee! 
Learn about local dining experiences, entertainment, shopping, and more at FranklinIs.com.
Natchez Trace Parkway
One of the most popular scenic drives in the country happens to go straight through Williamson County! Starting in Nashville, Tennessee and ending in Natchez, Mississippi, the Natchez Trace Parkway is a federally protected road that approximately follows the Old Natchez Trace, a historic travel corridor used over 10,000 years ago by Native Americans, European settlers, and more. The landscape and nature surrounding this drive is gorgeous, with stretches of the Tennessee countryside, waterfalls, and historic landmarks throughout the parkway. You could even take a scenic drive to the wooded valley of Birdsong Hollow to view the Natchez Trace Parkway Bridge! Stretching over 1,500 feet, this bridge was built in 1994 as the first concrete, double-arch, segmentally-constructed bridge in the United States and won the Presidential Award for Design Excellence in the following year.
Leiper's Fork 
Leiper's Fork is a quaint village in Williamson County, Tennessee with about 650 residents on 18 acres of rolling hills and gorgeous land. If you drive just 20 minutes from downtown Franklin, you will find this charming community with a down-to-earth feel as well as a particularly scenic drive through the town's rustic design, historic buildings, and natural landscapes of endless rivers, hills, trees, and more. Get away from the hustle and bustle of city life and enjoy driving around Leiper's Fork!
Big East Fork Road
The Big East Fork Road in Franklin, Tennessee is a lesser known backroad, great for scenic views! Perfect for sightseeing, this picturesque country road passes through beautiful Tennessee farmland, the East Fork Creek, a covered bridge, farmhouses, lush hills, and more! There are even a few interesting sites, including Graveyard Hollow, Big Ivey Patch Hollow, Tobacco Patch Hollow, Reese Hollow, and so many more. This sightseeing road ends as it passes under the Natchez Trace Parkway and turns into Stillhouse Hollow Road, heading toward Highway 46. 
Masters and Makers Trail
The Masters and Makers Trail takes you on a 70 mile drive through Williamson County's gorgeous landscapes and backroads to visit two distilleries, two brewing companies, and a winery! You will begin your journey by exploring Company Distilling in Thompson's Station before heading out to Arrington Vineyards and experiencing their astonishing views and delicious wines. Once you have finished up in Arrington, the Masters and Makers Trail will guide you to Nolensville's Mill Creek Brewing Company, followed by Leiper's Fork Distillery! You will end this scenic and explorative drive at Curio Brewing Company in downtown Franklin, where you are invited to enjoy their freshly brewed beer and coffee selections! Learn about the local breweries, distilleries, and winery on this exciting road trip full of scenic views and the best memories! 
Thompsons Station
After a 20 minute drive down Highway 31 from Franklin, you will enter Thompson's Station, a small town in Williamson County with endless fields and countryside. This scenic drive to Thompson's Station consists of 360 degree views of the town's gorgeous landscape, as well as historic sites from the Civil War's Battle of Thompson's Station. Enjoy an afternoon drive to this inviting town full of history, green hills, and endless farmland underneath a beautiful sky!
Looking for something fun to do this weekend? Shopping for antiques or curious about a restaurant? Wanting to volunteer your time with a non-profit, or just stopping by downtown Franklin, TN for the day? Access it all on FranklinIs.com. We encourage you to browse through the Living, News, Entertainment, Family & Kids, Real Estate, Visit, Resources and Events Calendar sections. There is something for everyone!
FranklinIs a website dedicated to all things Franklin, TN and Williamson County! Supporting local non-profits, businesses, residents and visitors, FranklinIs the go-to place for all your Franklin and Williamson County needs.