New Hope Academy's First Annual Duck Race
New Hope Academy will hold their first ever Duck Race, Sept. 29, at Pinkerton Park. This creative new idea came from one of New Hope's volunteers Susan Harris and will replace the annual Art Show. "It is a great opportunity to let community know more about New Hope Academy" and their mission "to serve low income families by establishing a solid Biblical worldview, instilling vision, confirming hope and preparing each young person for a life of service," says Emily Vaden, Director of Community Relations & Special Events.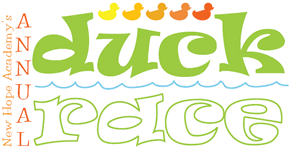 The Duck Race is a family-friendly event filled with festivities, including a carnival and live entertainment, concluding with the finale of thousands of rubber ducks floating down Williamson County's scenic Harpeth River to the finish line (Pinkerton Park Bridge). The event runs from 1-3:30 p.m. with the duck race beginning at 2 p.m. Participants can enjoy a small children's carnival featuring face painting, moon walk, duck game and more plus live entertainment from local country singer and songwriter Gerald Smith. Smith, also known as the "Georgia Quacker," will sing songs like a duck providing great children's fun.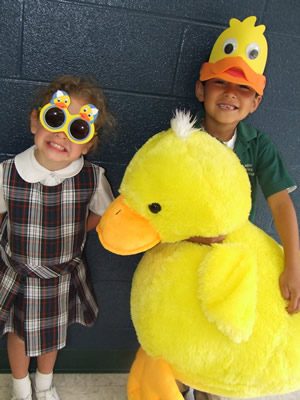 Individuals, businesses or organizations can adopt a duck for just $5 or $20 for a flock of five ducks. The first twelve ducks through the chute at the end of the race, will be rewarded with various great prizes! In addition to the Duck Race, there will be a "duck-o-rate contest" where participants can purchase an unpainted duck decoy to dress up as creative as they wish. The winner of the contest will also receive a fabulous prize! You can purchase ducks at New Hope Academy, order over the phone at 615.595.0324 x222 or purchase them from booths at local establishments like Puckett's and the Henpeck Market on Saturdays.
"We would love to raise over $30,000," says Vaden as all proceeds will directly benefit New Hope Academy's scholarship program. "This unique event is an excellent opportunity to spend your afternoon having a quacking-good time with family and friends," while helping provide a lasting education for Williamson County's low-income children. For more information or if you are interested in learning more about becoming a sponsor, contact Emily Vaden at 615.595.0324 x222.