Martin Center Presents Music and Memories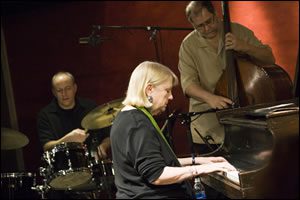 Mark your calendars, Thursday, June 19 at 7:00 p.m. is Music and Memories starring the Beegie Adair Trio. Tickets are $35 in advance. Proceeds benefit The Martin Center. Wine is sponsored by Cool Springs Wine and Spirits. The presenting sponsor is The Mick Foundation. For more information or reservations, call 615.376.0102.

Click here for the 2008 Music and Memories Poster.
Click here to learn about Sponsorship Opportunities.
To learn more about the Martin Center, read below:
For 52 years, Senior Citizens, Inc. has been Middle Tennessee's premier agency serving persons 50 and older. The Martin Center is one of 7 centers in our organization. Our Center's mission is to help senior adults in Williamson County maintain their independence and active involvement in the community through comprehensive services, advocacy and community education.
In December of 2003, The Martin Center of SCI opened a state-of-the-art building in northern Williamson County near the intersection of I-65 and Concord Road. Membership has tripled since the new center opened but The Martin Center continues to be one of the best-kept secrets in the area. The Center served 2,478 individuals last fiscal year, an increase of more than 300% since opening the new Center. Organized in 1996, this local program has grown from a once-a-week gathering to operating five days a week with numerous special activities held on evenings and weekends.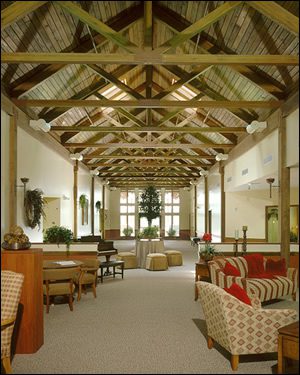 As our population ages, the demand and need for expansion of services and programs is rapidly increasing. Recognizing that many seniors have moved into our community from other areas of the country, these individuals often experience isolation and suffer physically and mentally as a result of the move away from everything familiar and into a new "foreign" environment.
We conduct more than 60 different programs each month, offering a wide variety of subjects, activities, opportunities, and services focusing on six major areas: education, fitness/wellness, health services, socialization, recreation and volunteerism. Educational programming includes classes, seminars and field trips. The Historical Seniors program has been meeting for ten years and monthly meetings attract an average of 65-70 participants. Creative writing classes, computer training, genealogy classes, safe driving courses, and healthy cooking demonstrations are also popular educational programs. Exercise programs at the Center include flex exercise, low impact aerobics, yoga and Tai Chi. Health screenings, medical programs and flu shots are scheduled regularly in cooperation with local home health care groups and Williamson Medical Center.
The Martin Center has provided Income Tax Assistance to seniors for the past five years, offering free consultation with IRS trained volunteers. Moreover, the center is the Alzheimer's Association Resource and Education Center for Williamson County. Videos, books, and other educational materials are available to families of Alzheimer's and dementia patients, as well as counseling and support groups for both families and patients.
Luncheons at the Center and around the area, as well as trips to educational and recreational sites in the greater Middle Tennessee area, add to the socialization available through the Center. Scrabble, Canasta, Bridge, Bunko, and Kaluki are popular in our Game Room. The Center has a very active Concord Grape Red Hat Society that has proven to be a lifeline to some of our more recent widows who feel isolated, depressed, and alone after losing a spouse.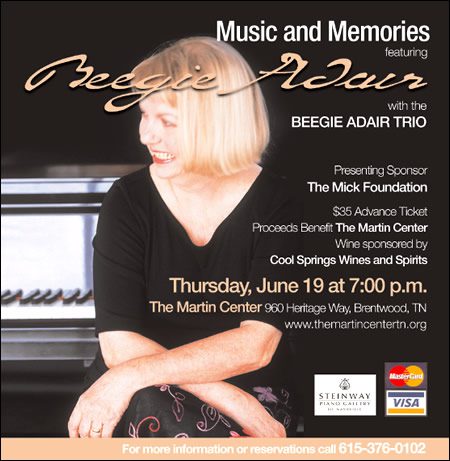 This ad is courtesy of Society Life magazine.
The Martin Center currently has 171 active volunteers who provided 4,742 hours of service during the past year. Annually those hours represent more than 91 hours per week of support that we would not have without these committed volunteers. These volunteers function in a variety of roles; from staffing the front reception desk, giving tours to visitors, making minor building repairs, and providing program instruction. We have a local center Advisory Board as well as an Ambassador's Council in addition to six committees: Membership, Communications, Property, Welcome, Decorating and Kitchen.
Members of The Martin Center are actively involved in the community, including participation in the Friends Learning In Pairs (FLIP) program in Williamson County. This program pairs senior mentors with K-4 students who have been identified as being at risk for failure due to reading deficits. The senior volunteers go into the schools weekly and tutor these students one-on-one in reading. This past school year 94 volunteers tutored over 400 students in 16 schools in either the Williamson County School System or the Franklin Special School District. This program has consistently been recognized with receiving the Shining Apple Award given by the school system and the YMCA. We need to expand our visibility and generate additional awareness of the valuable asset that we are in the broader community. As another part of this outreach initiative, this would enable us to recruit, train and place more senior volunteer tutors into the two local school systems. The program's reputation for successful results with elementary students is recognized throughout the county.
The Martin Center budget for fiscal year 2007-2008 is $ $279,075. Current grants include United Way of Williamson County ($26,000), City of Brentwood ($40,000), and Williamson County Government ($16,000). Other revenues are generated through program and membership fees, rental income, special events, corporate, and individual contributions. The Martin Center is challenged with raising a total of $98,500.00 locally to balance our budget. This is accomplished through a variety of fundraising efforts with the Music and Memories concert and the Martin Masters Art Show being our two signature events. In the fall of 2006, the Martin Center hosted our first Martin Masters Art show which featured over 35 of our members art work from classes attended at center. Over a three day period we had over 600 people attend the event. We conduct a variety of smaller fundraising events throughout the year. In June, 2007 our Music and Memories concert featured jazz artist Beegie Adair and her trio. We raised $22,000.00 through tickets sales and community sponsors. We anticipate the continued growth of both of these signature events in order to sustain the ongoing programs and services of The Martin Center.