Business Profile – Largest & Oldest Web Design Firm
Franklin TN's JLB (Joy-Life-Business) was founded in 2003 in downtown Franklin.  Over the years they have established an amazing list of over 400 clients where they created their online presence but also manage everything from just their website and support to all of their digital marketing needs.  Clients like Franklin Theatre,  Franklin Special School District,  Merridees,  Star Physical Therapy and Franklin Synergy Bank lean on JLB for a Web Design and Internet Marketing services but also their unique value proposition of providing all the services, people, equipment, software and support in one place.
Over the last few years, JLB has made some acquisitions and improved its services to establish itself as Franklin's and Nashville's largest web design company.  Fueling new jobs and solutions in the Nashville, Brentwood and Franklin TN markets.
JLB was also Voted the Best Web Design and Development firm by the Franklinis Sizzle Awards which is a voters choice best-of-the-best award.
JLB's success seems to driven by its core value to incorporate all the key elements of a business's website and Internet marketing operation. Eliminating the need for many vendors, different talents, multiple staff and technical know how. JLB can fully or partially help the business manage all the branding, design, marketing, software, hardware and different services with one contract, one bill and one business class webmaster support team focused on the businesses success.
"We are really excited about the growth we have established and it's nice to be able to provide jobs and services in the Nashville market that help everyone" said Ken Royer, JLB's CEO. "We realized early on that businesses are truly left to figure everything out on their own and either need to have a lot of time, technical skills or money to position their business correctly in today's Internet market. Small and mid-sized businesses just don't have this kind of time or resources. If you really think about it, web design, development, domain names, email, SEO, SEM, Social Media, Internet Marketing, web support, hosting, security and so on are all different skills offered by different companies but they all really should work in sync to benefit the business and that is what JLB offers".
According to JLB, business owners need to be on the Internet and they need to be able to work with a company that has the resources, expertise and cares about a long term successful relationship. "We can provide companies with all the resources in-house with a local face-to-face relationship" says Royer. "Fortune 100 companies have large firms that take care of them and work with their staff to make sure they dominate the market, but small businesses could never afford these firms. However, JLB delivers that concept to the small business with a small business budget in mind." A true value proposition that seems to be resonating across the Nashville, Brentwood and Franklin TN market and with many national accounts as well.
JLB's growth has been fantastic and this helps it invest back into itself. For instance, JLB invested in software that centralized all the reporting of a customer's website rankings, social media traffic, SEO, analytics, local directories and content distribution to help with the efficiency and real time accuracy of market effectiveness of all Internet marketing strategies. JLB has also leveraged its growth to establish a business class infrastructure for its clients where they sit behind private firewalls, on dedicated servers, with website security locks, platform backups and service level expectations that cannot be established with cheap shared platforms unless you spend a lot of money.
"I always wanted to build a company that could provide jobs to great people where they wouldn't have to worry about their next check and they would enjoy their work", states Royer. "I assume that if we do good work and take care of our communities where we operate that this would pay us back so we could pay it forward. I am so proud of our relationships with the local United Way, the TMA Group, Boys and Girls club, Sports Servants, UMC Cyber Campus, BarefootRepublic, Franklin Theatre, Franklin Special School District, Franklinis and many more." Royer says that his business model is designed to be able to easily expand into other markets and provide the same benefits to employees and businesses market aftermarket.
JLB seems to be revolutionizing the Web Design and Internet Marketing approach for small businesses and its growth continues to bring more and more value to the marketplace with more new job opportunities and valuable services to the business community.
We are proud to profile JLB as one of Williamson County's best businesses.  Their services have proven to address a gap in the marketing place and while providing great value to business owners.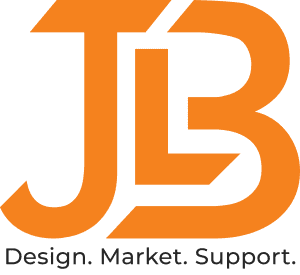 For more information on the JLB visit them at www.jlbworks.com or contact JLB at (615) 794-2123 or info@jlbworks.com