Bridges Gala 2008
Show up in style to dine, dance and enjoy the Bridges Gala,benefitting the Bridges of Williamson County. The event will be held at The Residents Club at the Westhaven subdivision in Franklin on September 6, 2008 beginning at 7 p.m.
The theme of the party is Hollywood comes to Franklin. Dress as a favorite movie star or in cocktail attire.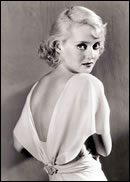 The Ron Shuff Review will provide music and local restaurants will serve the food. Cost is $80 per person or $150 per couple. Click here to learn more!

BRIDGES is the only domestic violence shelter in Williamson County. BRIDGES is dedicated to assisting victims of physical, mental and sexual abuse.
They provide a 24 hour crisis hotline staffed by people who can help immediately, an outreach support group, and shelter at an undisclosed/unnamed/unidentified location. They do not discriminate on the basis of sex, race, religion, class, sexual orientation, national origin, disability, age or marital status.
To learn more about BRIDGES, visit www.bridgesofwilliamsoncounty.com.