Brentwood
Brentwood is blooming with exciting developments!  Check out the list below:
To return to the list of Cities and Towns in Williamson County, click here.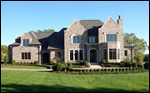 Annandale
Annandale, an exclusive 221-acre community featuring 180 exceptional homes, has been designed to be one of the premier communities in Middle Tennessee. Like the great classic communities before it that have stood the test of time, Annandale blends an outstanding land plan, extraordinary architecture, and abundant landscaping. From the exquisite entrance, graceful homes line the boulevard that leads to two European style roundabouts centered by classic obelisks.
Residents can relax around Annandale's upscale resort style pool and cabana overlooking one of the community's lakes. The centerpiece of Annandale is a serene, 14-acre tree-lined park with a meandering walking trail that winds past peaceful lakes and fountains. Beautiful tree lined streets and sidewalks provide a pedestrian friendly environment and access to the numerous neighborhood parks.
Home Prices: $850s – $3 Million
Information and image provided by CPS Land.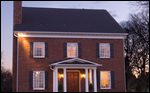 Berkley Walk
Defined by a thoughtful land plan, Berkley Walk is a natural retreat with more than half its land dedicated to landscaped green space. Classic new homes and townhomes set around a central park afford the exceptional combination of convenient low maintenance in a vivid, luxurious environment. This extraordinary neighborhood offers one of the most distinctive opportunities to own a new home in Brentwood.

Information and image from John Wieland Homes.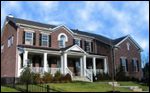 Brookfield Estates
Distinctively designed, 4-sides brick homes range from 3353 to 4006 sq. ft. include 3 car garages and basements where available. Brookfield is located just minutes from Cool Springs Mall and is central to interstates I-65 and I-24. Brookfield offers highly desired Brentwood school district featuring popular Ravenwood High School and Sunset Middle and Elementary schools. Amenities include two pools, cabana and playground.
Information and picture from Beazer Homes.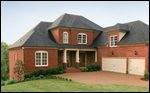 Fountain Brooke
Unique basement home opportunity with an absolutely gorgeous view. Beautifully designed traditional homes with attention to detail, livability and craftsmanship. Fountain brooke is a place that feels like home.
Information and picture from Deer Creek.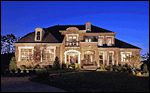 Inglehame Farms
Gorgeous living in Brentwood! Prestigious Inglehame Farms is nestled in the hills, just minutes from Cool Springs. Homes range from 4233 to 5571 sq. ft. with tons of features and upgrades available. The community of Inglehame sits on 205 beautiful acres. Home sites start at 1/2 acre with many award winning floor plans to choose from. Excellent Williamson County school district includes nearby Ravenwood High School. Amenities include a Pool and Clubhouse.
Information and picture from Beazer Homes.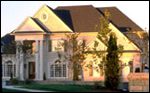 Montclair
Montclair is a community of distinctive homes located in prestigious Brentwood. The community was featured by the Home Builders Association at its fall 2003 Parade of Homes.
Residents and visitors alike are welcomed by an exquisite entry of beautiful landscaping and native limestone masonry. Graceful boulevard homes framed by large trees lead to a European-style roundabout centered by a granite obelisk. The homes of Montclair draw upon the traditions of "Federal," "European," "French Country," "Georgian," "Colonial" and similar classical styles.
Community Features:
Over 30 acres of open space adjacent to the Nashville Golf & Athletic Club and a city natural preserve of more than 30 acres
Greenway Trail along the Little Harpeth River that connects Montclair to the Brentwood Library and Crockett Park
Aquatic Center featuring a swimming pool, cabana, children's pool, and children's play park
Tree lined streets with lighted sidewalks
Underground utilities

Home Prices: $400s – $1.1 Million
Information and image provided by CPS Land.

Taramore
The new luxury home you have always dreamed of is waiting for you at Taramore, John Wieland's newest neighborhood in Brentwood.
Thoughtfully planned to offer a variety of home styles and price points, Taramore offers something to fit every lifestyle, whether you are interested in a low-maintenance Townhome, move-up Executive home, or even a custom Estate home.
Taramore's historic manor home, constructed around 1845, will be carefully restored and renovated to become an elegant neighborhood club, surrounded by great neighborhood amenities.
Price Ranges: Custom Homes $800s+ Signature Homes Low $700s+ Townhomes $400s+
Information and image from John Wieland Homes.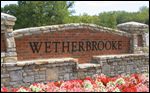 Wetherbrooke
Rolling hills, mature trees and a natural creek create a scenic background for Wetherbrooke, a Colonnade Homes neighborhood in prestigious Brentwood. This intimate setting of just 54 estate homesites offers award-winning floor plans, innovative features and close proximity to great schools, shopping and dining.
Colonnade Homes $700s – $800s.
Information and image from John Wieland Homes.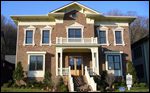 Windstone
Scenic hills, meandering streams and majestic trees have been incorporated into the design to create minimal impact on natural resources.
Fifty percent green space, including fishing lakes,  sidewalks and residents' pool.

Information and image from Southern Land Company.
Didn't see a Williamson County Development in Brentwood on the list…send us an email with text and an image of the development.