ANIMAL CENTER OFFERS ADOPTION SPECIALS THROUGH FEBRUARY
Just in time to welcome a furry Valentine into your home, Williamson County Animal Center (WCAC) announces adoption specials for adult dogs – one year or older – through February. Beginning Saturday, February 11, approved adopters can find the new love of their life for $28, $14 on Valentine's Day. This promotion will run through February 28. Promotional prices do not apply to puppies, kittens, or adult cats.
Located at 1006 Grigsby Hayes Court in Franklin, WCAC's business hours are 10:00am until 6:00pm, Monday thru Friday; 11:00am until 1:00pm on Saturday; closed Sunday. WCAC will be closed on Monday, February 20 in recognition of President's Day.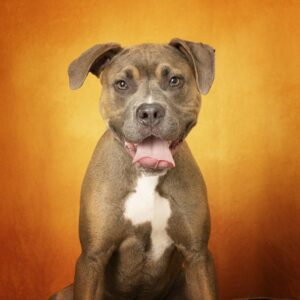 Pictured above: One-year old Mushu is such a goofball and loves to play with toys.  He knows sit and does great with dogs but we do not know about cats.  Give this boy some cheese and he will be your lifelong bestie.  If you are looking to add a handsome fella that will accompany you on long walks and double as a Netflix binge watching partner, this is your boy.  Mushu and the other adorable adoptables at WCAC are hoping you will make them your Valentine!