Williamson County Archives
Franklin's Best Kept Secret
Revealing treasures from our past
By Polly Bibb
Conveniently located across from Starbucks, the Post Office, and the Franklin Fire Department is a hidden secret, the Williamson County Archives.
Located in the former Franklin Public library, where I had gone many times as a child, I did not quite know what to expect. What was in this building? Much to my surprise, I found a treasure chest in downtown Franklin.
Upon entering the building you can take a stroll past Lou's Dress Shop, Dr. Get Well's office, Brown's General Store and Bennett's Hardware Store. Along the wall, in an official museum style are different murals with artifacts and upon pushing a button at each different mural, a voice describes the being of Franklin all the way from the Indians to the settlers, to the railroad and the war heroes. The murals are particularly special because they are painted by Page Middle School students.
After turning off the main street, there are various exhibits that demonstrate what life was like for early Franklin citizens. It is easy to picture what an early-looking kitchen, a school with historic desks, a quilting room, and a laundry room looked like a hundred years ago.
However, that is not all that this treasure chest has to offer to its visitors.  Across from the main entry is a room full of our war heroes. The room is filled with their pictures, uniforms, war souvenirs. Tears almost reached my eyes when I read a death telegram that was sent to a family after their child was killed in Vietnam. I felt a sense of pride to be from the same town as the men and women represented in this room.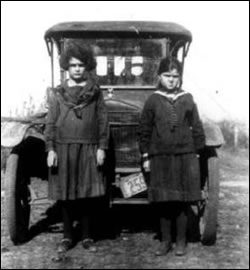 The Williamson County Archives is one of Franklin's best kept secrets. It is time to let that secret out! In addition to the collection of artifacts, there are military records from the Revolutionary War, the War of 1812, Indian Wars, the Mexican War, and Civil War. For the history buffs and researchers, there are more than 5,900 reels of microfilm to look through. Finally, many of the archives date back to 1800 including the following list: marriage records, deeds, wills, probate records, and county lawsuits.
Not only is it an impressive museum of artifacts all about Williamson County, but it is a peaceful haven that holds evidence of lives where Williamson County citizens struggled, fought, and overcame adversity to further Williamson. Walking away from the archive building, I was filled with a sense of county pride and gratefulness to those who came before me to further Williamson.
The Archives are open from 8 a.m. – 4:15 p.m. Monday-Friday.
County County
Currently, the Williamson County Archives is accepting donated artifacts.  For more information about the Williamson County Archives, you can visit their Web site. You can also call 615.790.5462 or write them at:
Williamson County Archives
P.O. Box 1006
Franklin, TN 37065-1006