Welcome to Coffee and More!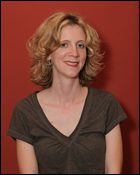 By Kami Rice, freelance writer
A couple years ago I was on my very first "writer's retreat." Calling it that helped me feel like a real writer, even though this was definitely the poor man's version of a writing retreat. Then, again, aren't writers supposed to be poor? Without the poverty element I suppose the occupation of writer would have much less romance attached to it.
I slept on an air mattress on the office floor in the home of some friends who live on the outskirts of Williamsburg, Virginia. The setting was idyllic, at least. I spent four or five days wandering the streets of Colonial Williamsburg, visiting the College of William and Mary's library, and settling in for some writing work in the Barnes and Noble café. (You've got to have a little modern to balance all that old, right?…a little "today's culture" to contrast with all that colonial stuff.)
I had been to Colonial Williamsburg several years prior as part of a college class traveling to Washington, DC. I tried to remember what we had learned from Lamont Ferguson, our entertaining and obviously memorable tour guide, while I meandered through the streets on breaks from writing brilliant paragraphs of prose (which is what you do when you're on a writing retreat, of course). This time I observed one site that we definitely did not see during that college trip: an in-progress excavation of a coffee shop. I might not have taken such notice of it if I had seen it then anyway, since I did not yet have such an intimate relationship with coffeehouses as I do now.
You see, back in 1996, coffeehouses hadn't quite yet acquired the iconic status they now enjoy. We didn't yet know that within a few years they would become cultural centers of a sort, certainly serving as much more than just a place to get coffee. And in 1996, as a non-coffee drinker, I was still struggling to order anything other than hot chocolate when friends and I made infrequent trips into the city from our small college town.
The current role of coffeehouses in our communities is actually not so different from the role they had back in the day of the first coffeehouses. Wikipedia notes that coffeehouses have been present in the Middle East since the 16th century, where they served as social gathering places where men, primarily, assembled "to drink coffee or tea, listen to music, read books, play chess and backgammon, perhaps hear a recitation from" contemporary literature.
According to Koffee Korner and other sources, the first coffeehouses opened in Britain in the 1650s and came to be known as Penny Universities (a penny was the price for admission and a cup of coffee). The web site PortCities-London explains that the Penny Universities provided quite a cheap education. Once inside, patrons could read the newspapers, listen to lecturers and engage in discussion on a wide variety of topics. Some businessmen even listed a coffeehouse's address as the address for their office.
These days coffeehouses serve myriad roles: as both music venues and low-rent offices, settings for both business meetings and social calls, hosts of contemplative thought and flirtatious banter. People of all ages congregate in coffeehouses. People with all kinds of back stories gather in coffeehouses. People with any number of thoughts in their heads haunt coffeehouses. And that's why this coffeehouse beat is such an important one. Coffeehouses have increasingly become the place for checking the pulse of a community. The coffeehouse beat must be covered on a site that aims to tell you about your community.